Remember this post Tessa did way back when about pom pom curtains?  I've always had it bookmarked thinking one day I would purchase some for my daughter's room.  That post was in January and now here I am in July thinking maybe I should finally put some drapes up in her room.
I love these blackout ones from Pottery Barn Teen: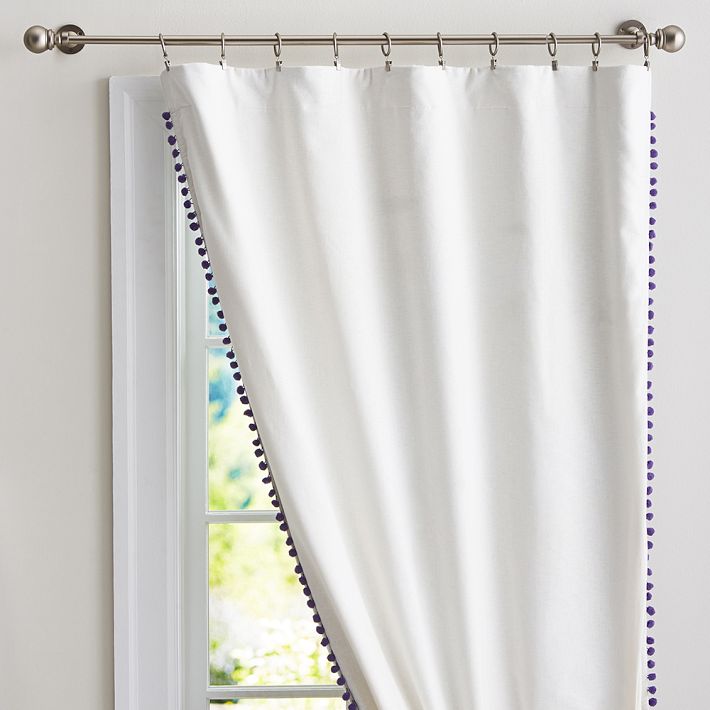 But, (there's always a but!) at 119.00 PER panel, I just couldn't justify the expense.  And of course, a little voice in my head (it's always there!) says, "Ikea, Ikea…Ritva drapes".
Yesterday, I told you about my love for the Ritva curtains from Ikea.  So I came up with a cost saving idea: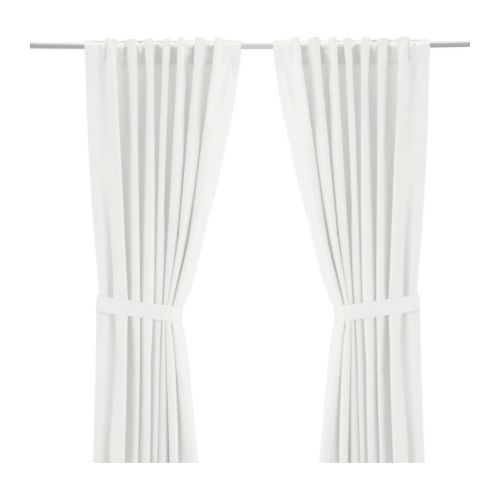 Ritva Drapes priced at 34.99 PER two panels
PLUS
 A little bit of this….
PLUS
some cheap blackout lining–this is a must.  I don't want my five year old waking up when the sun comes up!  I found mine at Jo Ann's fabric priced at 6.99 a yard but it was half off with a coupon.
PLUS
a crafty mom!
For approximately 42.00, I my mom intend to copy the very expensive Pottery Barn curtains.    Good timing that I'm dropping my kids off at my parent's house next week for them to watch,  while Mr. B and I enjoy some time to ourselves.   Don't worry mom, I will make it up to you!
Can't wait to show you the final result!  Enjoy the weekend.