Today was the first day of school (insert both happy and sad faces here depending on what moment you got me today.) So, that means two things: one, that hopefully Amy and I will have more time to do posts. We know we've been super lame about posting this summer! We have so many projects we need to update you on and a list of topics we want to write about and hopefully with four of the six of our collective kiddos in school now we'll be able to get to them! Two, it means is that I finally got around to tackling my one of the projects on my to do list–going through all the kids books and moving them around from 6 year old to 4 year old, from 4 year old to 1 year old. Yup, the old hand me downs happen with clothes and books.
Books are big in our house. When I was growing up we had books everywhere…everywhere. A perfectly curated library takes years to put together. Well, unless you turn to Juniper Books.
Juniper Books is like one of those dream companies you wish you'd started. Damn it, another one I missed out on!! They're booksellers, but think of them more like tailors of a bespoke library creating your perfectly-personalized, beautifully-thought-through-in-both-looks-and-content collection. Tell them what you love and they pull the perfect library together for you and man do they make it look good!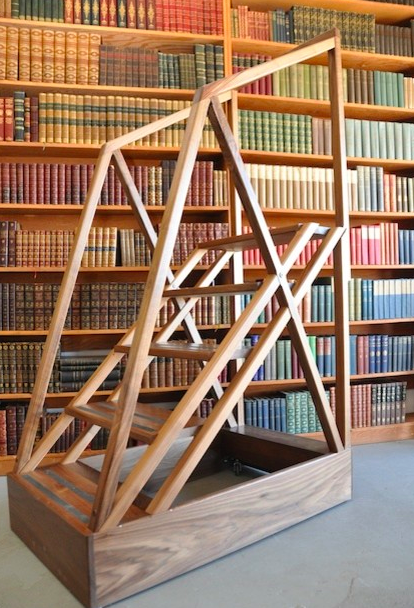 So, in 2010 Juniper Books decided to take books as decor to the next level with gorgeous custom book jackets–for the books you buy from them or for the books you already have.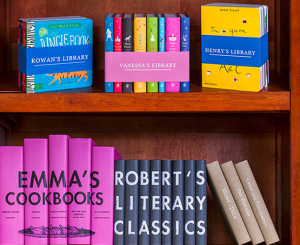 Where it used to be that you'd have to scour bookstores for perfectly-colored volumes to match your decor (with books that of course you'd read too!) now Juniper Books can actually print new covers in any color you wish.
I love these ones that still make the content of the book important, but are all just clean and pretty
This country club went all out–and while it's a little gimmicky for my taste, putting custom jackets on their old leather law books to create this scene was certainly clever and gave new purpose to books that were likely never read
Perfect as a gift
Great for the foodie or oenophile
In honor of my kids hitting the books, I might just have to invest in my own little (and it would have to be little given the cost!) custom library.