We get asked a lot to help clients with their dining rooms. Most of the time, they want help creating a space that is a little formal (enough for entertaining adults only) but approachable (like for a family dinner.) One of the ways we like to achieve this is to mix up chairs–doing different chairs at the heads and sides. Recently we worked on two different dining rooms where we took this approach.
For a client in Wilmette with two little kids, we went with affordable shaker style side chairs in black (seriously can you believe these were under $100 from Kohl's and they're great quality?!) and paired them with upholstered heads chairs to soften the wood chairs and live edge table.
For another client living in the city, she wanted a transitional look for her in-eat kitchen, so when we chose a more traditional rustic table and iron chandelier, we balanced things out with acrylic side chairs. The upholstered banquette in a graphic pattern continues to keep things a little more contemporary as well as the abstract piece of artwork.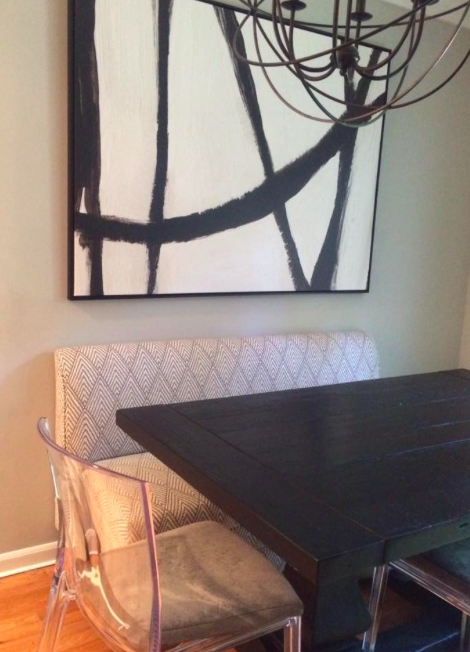 Don't be afraid to move away from all matching and try something different!