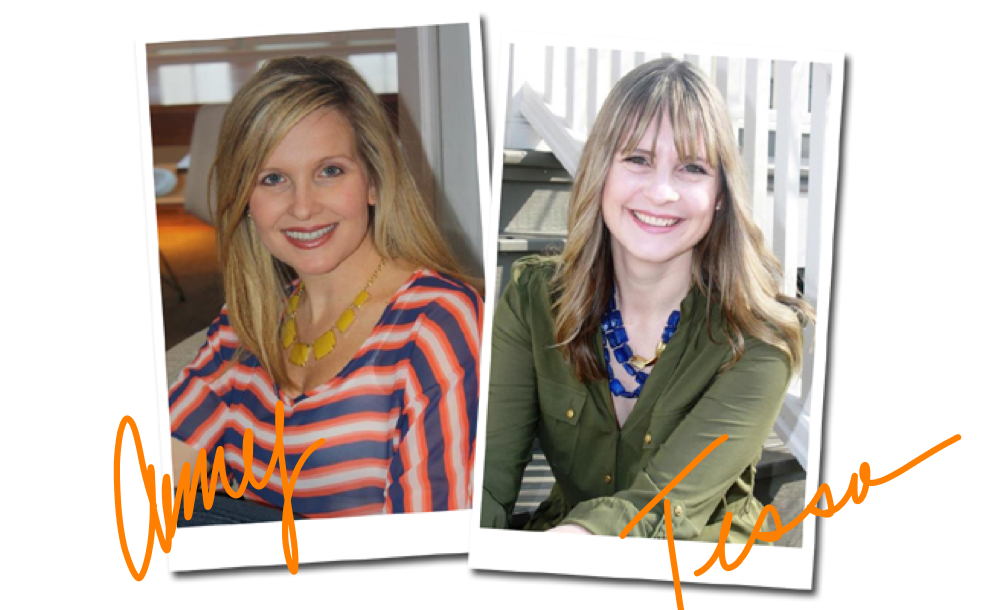 A mutual love of interior design made us instant friends when we met almost ten years ago.
Childhood buddies, our husbands had simply hoped we'd tolerate one another well enough to allow them occasional get-togethers. But, within five minutes of meeting, we were rearranging the living room furniture and switching out the kitchen pendants. Much to our husbands' chagrin, we haven't stopped since…
We're not professional designers, but we're definitely design junkies.  We know what it's like to struggle with figuring out how to create a beautiful home—with time, knowledge and budget constraints!  After years of practicing on our own homes and the homes of friends, we believe with the right inspiration and a little insider info, everyone can create beautiful interiors that don't scream: "Hey, I'm from page 54 of catalog X."
 Together, we offer two different perspectives that we hope will encourage you to think about new possibilities for your home. We recommend a lot of different products for the home and from time to time, these products may be from companies with which we have an affiliation. We will never, however, recommend a product that we don't love and isn't perfect for the post and design we're working on! And because we're both moms living in the Chicago area, we'll be sure to feature lots of great local and family-friendly finds.