Have you been noticing all the gallery walls with typography art? If feels like everywhere I look, I'm seeing Etsy-finds hung like this…
I love the idea of these fun, affordable prints for a child's room. In fact, I just bought this print for my son's room from Etsy vendor artyMAPS (except I had them put Evanston not Chicago!)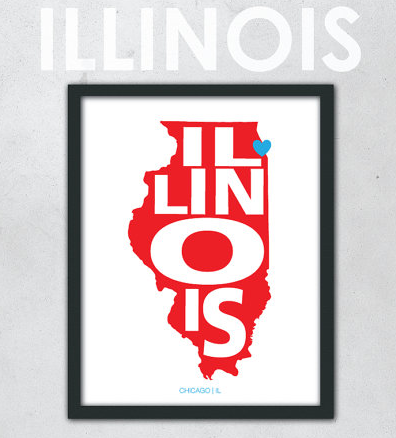 Then, as I was looking for a few more pics to add to his gallery wall, I found this great source for printable artwork–the blog the handmade home. They do a monthly print freebie and have created a library of prints that you can just print off at home and frame!
This whole set of alphabet images is available to print off their site…so cute in a kid's bedroom or in a playroom and you could use our favorite IKEA curtain rod hanging system!
 This little tricycle print is darling
And for you Jane Austen fans, I'd love to see this one hung in my closet–a nice little reminder every day.
Color printer, some scissors and a frame and you're all set. Mixed in with some photographs, some original art made by you (yes, you!), these prints make for a really affordable way to add some color to your walls