…Katie Flock Dotzler!  The winner was chosen at random and was the 85th person to like us. A HUGE thank-you to all of you for liking us on our new Facebook page and entering our first giveaway.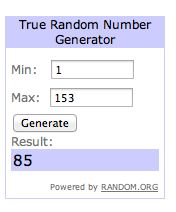 We are both so excited to get our November issue since Thom Filicia's home is featured so we'll post pictures of our favorite things as soon as we get it. We're already intrigued just seeing the cover with that huge couch! Thom is amazing at layering patterns and textures (as you can see in the pic below) so it's always fun to pick apart his rooms.
Katie, I hope you enjoy this subscription as much as we do!  Don't forgot to email us with your contact details.

amy@twoinspiredesign.com             tessa@twoinspiredesign.com