I'm always looking for cheap ways to add drapery to a room.  Drapery can be an expensive purchase and even more expensive when you add curtain rods.  I was perusing the internet looking for cheap but nice looking drapes.  Here are a few photos that caught my eye and would you believe these drapes are from Ikea (DIY in different ways of course!):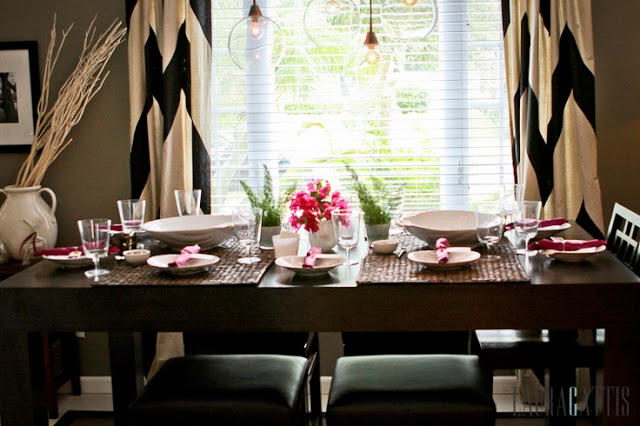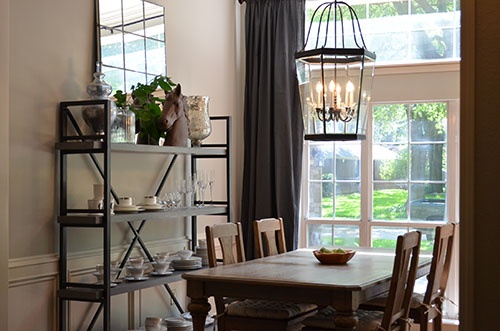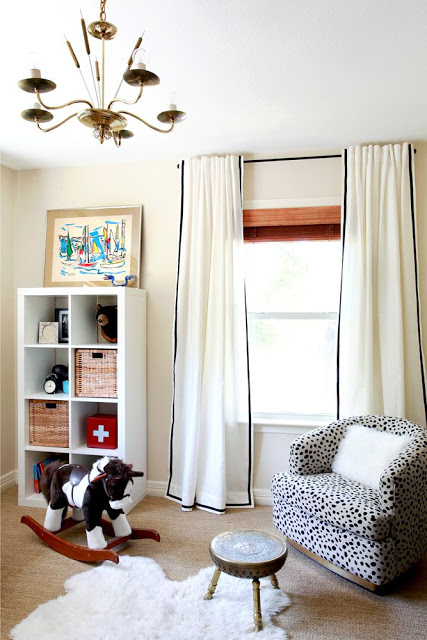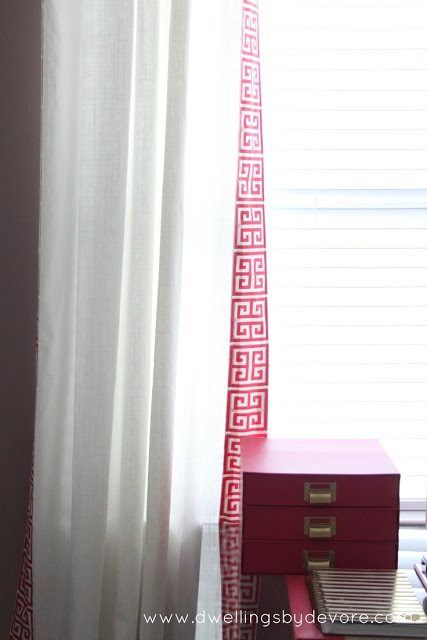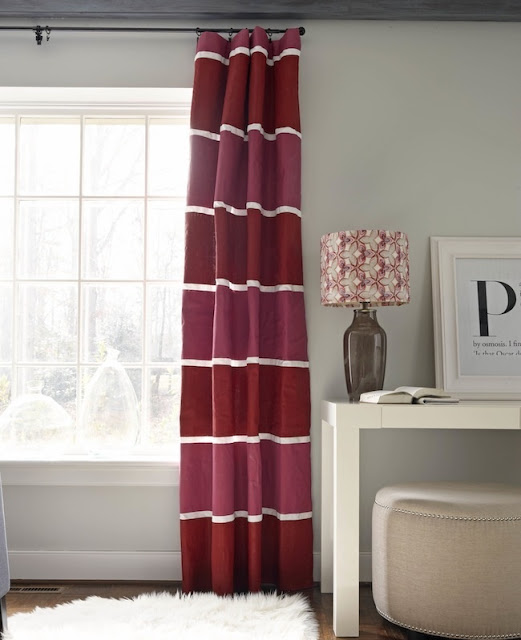 Last week, I made the long jaunt to Ikea.  This time it was a different experience because my husband and three kids came.  Let's just say it wasn't quite the same and I don't think I will ever do that again.  The kid's club was closed so we were stuck walking the aisles with three whiny kids.  I was there solely to hunt down  the Ritva Curtains and see if they really did have the look that good in person.  Oh, and grab a cinnamon roll!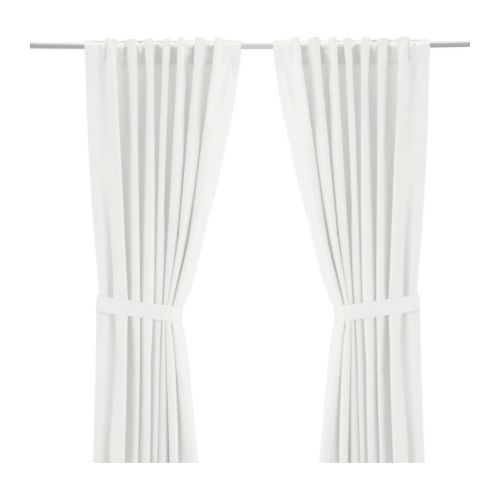 Let's just say they didn't disappoint.  Even though they are 100% cotton, they have the look and feel of a linen texture.  They come in white, black, gray, medium brown and red.  And as you can see from the examples above, so many ways to personalize.  If you're looking for drapes for your living room, bedroom or a kid's room it's worth the trek out to Ikea.  Check back on Friday and I will show you a DIY project I'm going to attempt with these drapes (maybe I should say, my mom is going to attempt).