I'm a sucker for a deal so I'm also a sucker for Craigslist and consignment stores. (BTW, I've had nothing but great experience both selling and buying on CL. Sure people haven't shown up when they said they would and there was the time that I swear a weird cult bought one of my rugs, but generally a good experience and not really sketchy.) The part I don't like it is searching through tones of junk to find a good piece…I know, I know that should be a part of the fun, but I don't feel like it is! I'd rather just have a section called "great stuff you have to look at" rather than searching through 800 listings of old mattresses, looking at 500 ancient chairs and a couple of hundred more listings for $2 baby bathtubs. Enter Furnishly.com.
Started by a Chicago-area native Byron Finke, Furnishly is all about finding up-scale, quality pieces on web sites and in partner with local furniture refinishers and consignment stores. They're now in 40 cities. They provide a list of the great inventory, provide an avenue for payment and you deal directly with the seller for pick up.
Here are a few items that I noticed in Chicago, but check out their list of cities for inventory for you…
This table is perfect for a kitchen or even in a play room with some colored chairs.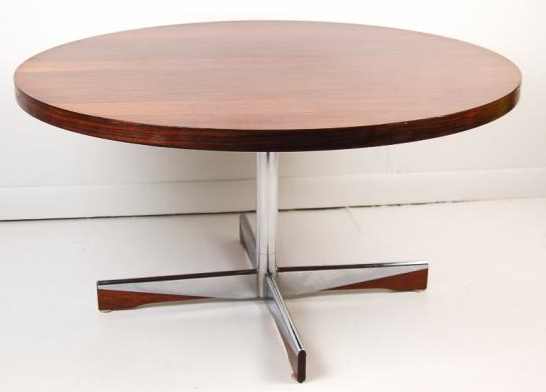 Brilliant idea–turn an old metal library cart into a bar cart! This could be sprayed any color.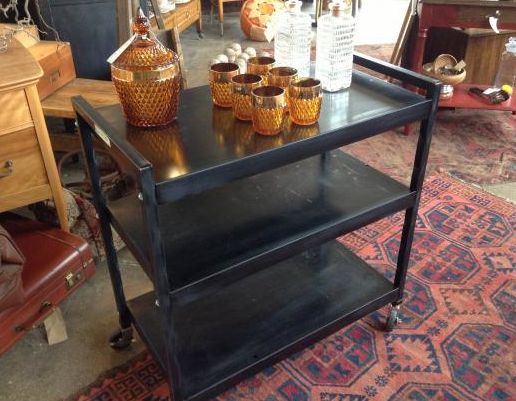 Original tweed upholstery on this chair. Love Room & Board? This chair would be a perfect accent chair with one of their sofas.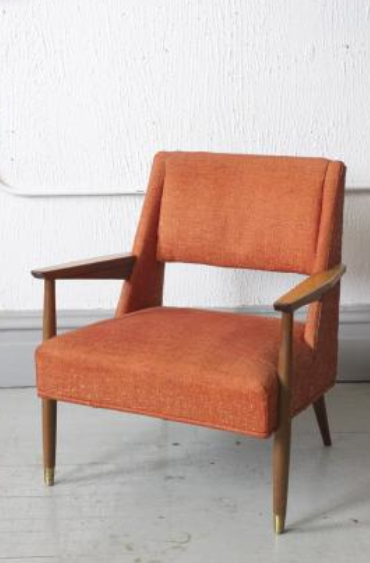 This little coffee table would be great in a family room with a U sectional, but also in a child's room with a couple of chairs like the ones in this post.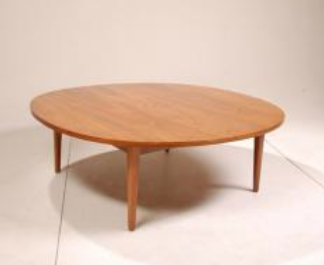 Great deal on this Crate & Barrel Margot sofa. This is a great small scale sofa that would be perfect in a home office or bedroom–and it's being sold right near my house!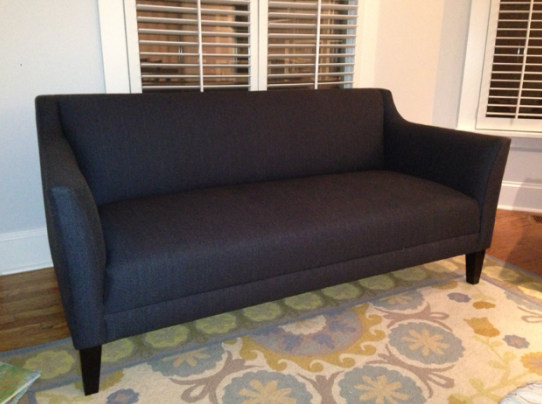 I so want to find a place for this brass chest!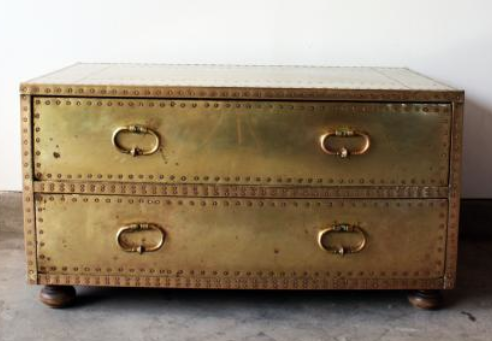 Lots of great finds.