One of my favorite lines of fabrics is DwellStudio for Robert Allen. We used this fabric in a bedroom design we did and I just love it and keep coming back to it as a top choice for drapery in my family room.
Now, with spring (finally) here, we look to outside living. Now, DwellStudio and Robert Allen have a collection of Sunbrella fabrics called Modern Bungalow (geez, enough brands in one sentence??)
This is DwellStudio's first outdoor collection and they chose to go with bold colors, patterns and a lot of green in the palette. We love geometric patterns for outdoor living and this line really delivers. Here are a few of my favorites from the collection–would love to use a few different ones for the upholstery and cushions to create a really fun, eclectic look outside.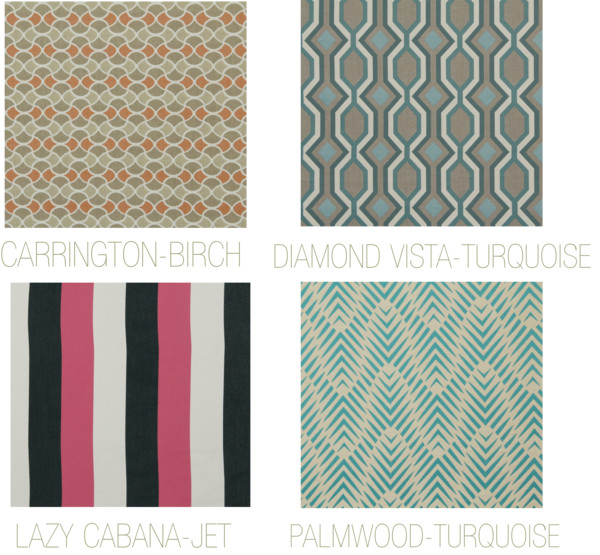 I can't tell you how anxious I am for there to be a string of 70+ days!