One of the great things about our job is going into people's homes. It's eye opening to see what items are special to homeowners and also the way they keep their home organized (or not!)  This past week we've been working with a woman to help her stage her house for sale. She who has a great eye for design and every item in her home serves a purpose or tells a story about her life. I don't think she's ever purchased something at HomeGoods to 'fill' a shelf. I think this is something we all strive to do and sometimes we get caught up in buying more, but really we should look around in our homes and use items for other purposes.
A prefect example is this….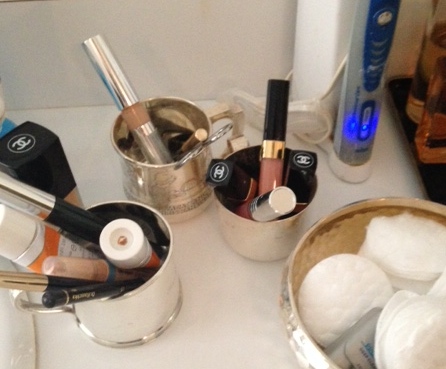 On her bathroom counter, our client used silver baby cups to store lipsticks and makeup. I loved this idea and it made me think of my own children's cups they received when they were born. Those cups definitely weren't on display but instead sitting inside their 'keepsake' box waiting for me to hand them over to my kids when they turned 18 and moved out of the house. Not much use sitting in a box!
Here are the three beautiful cups that I spent 30 minutes polishing after digging out of boxes.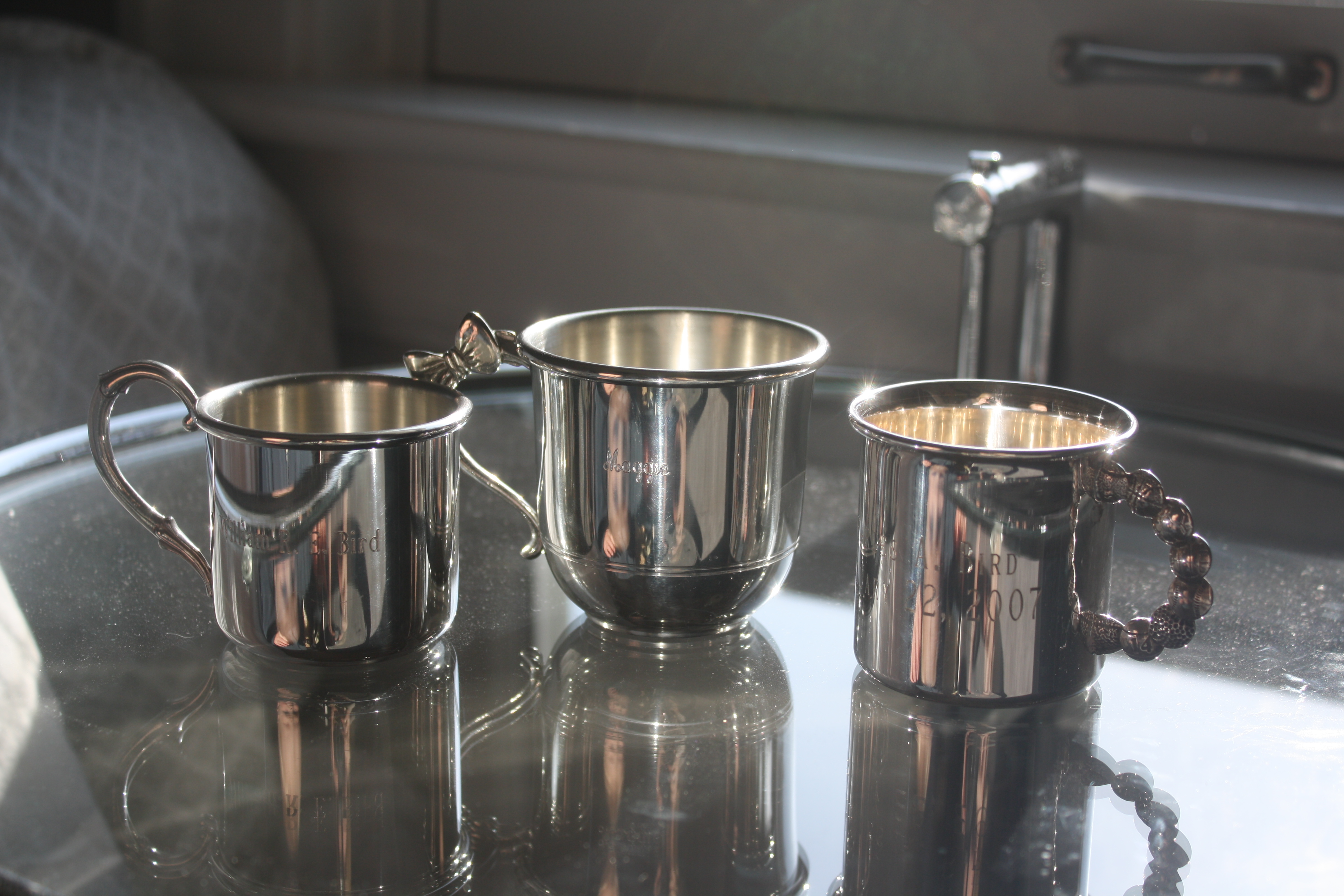 These are so sweet to receive as a gift but they serve as a decorative piece in a babies nursery for the first few months and then get tucked away. I love the idea of using them in a bathroom.  Inspired by our new client, I decided to put them in my master bathroom–such a sweet touch on my counter to look at each morning.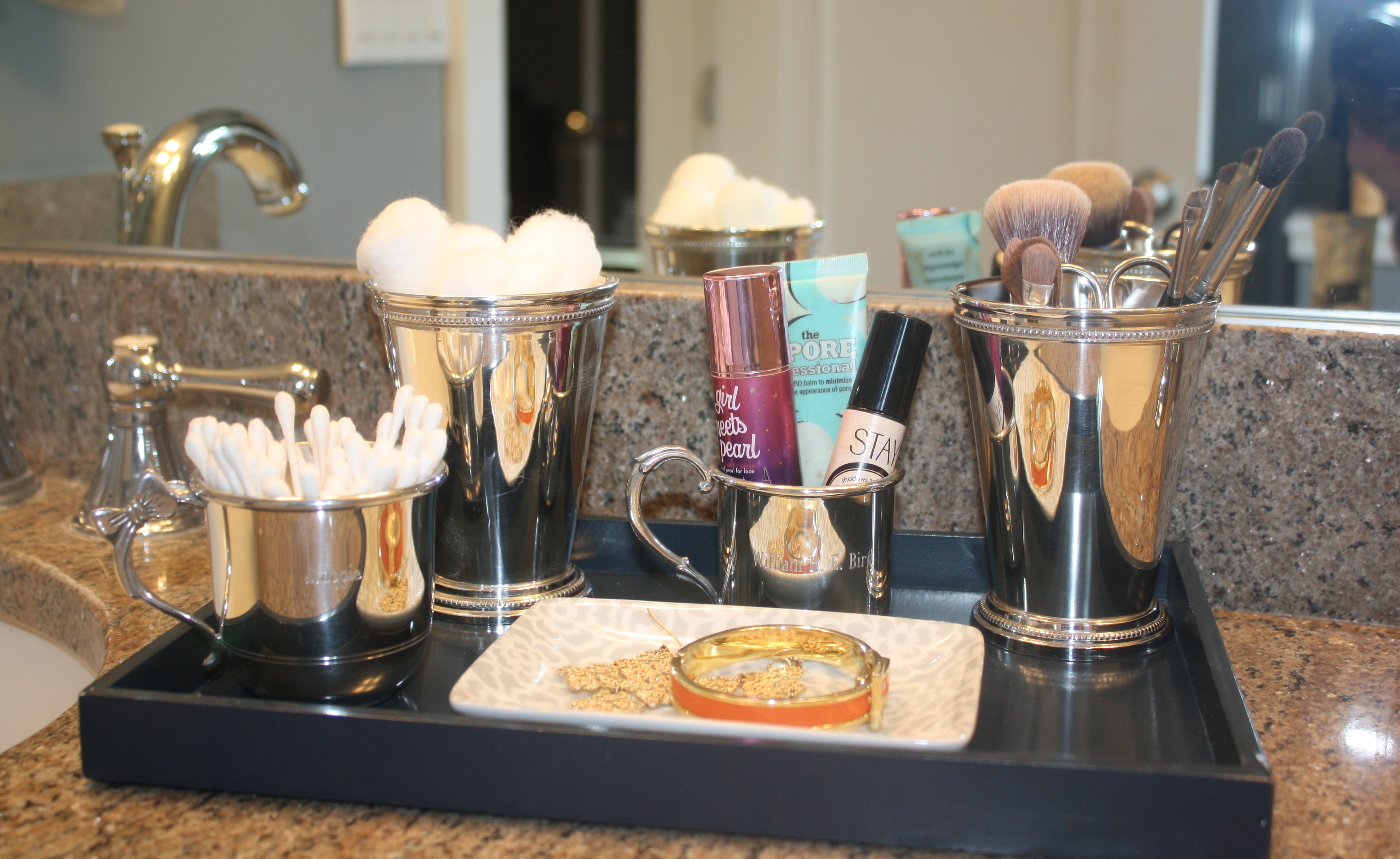 They are the perfect size for storing cotton swabs and so much more meaningful than my Pottery Barn glass containers I used to have on the counter.  While I was getting nostalgic, I pulled out the two mint julep cups from my wedding reception. It instantly makes me happy to walk into my bathroom and see these special items instead of storing them in a box.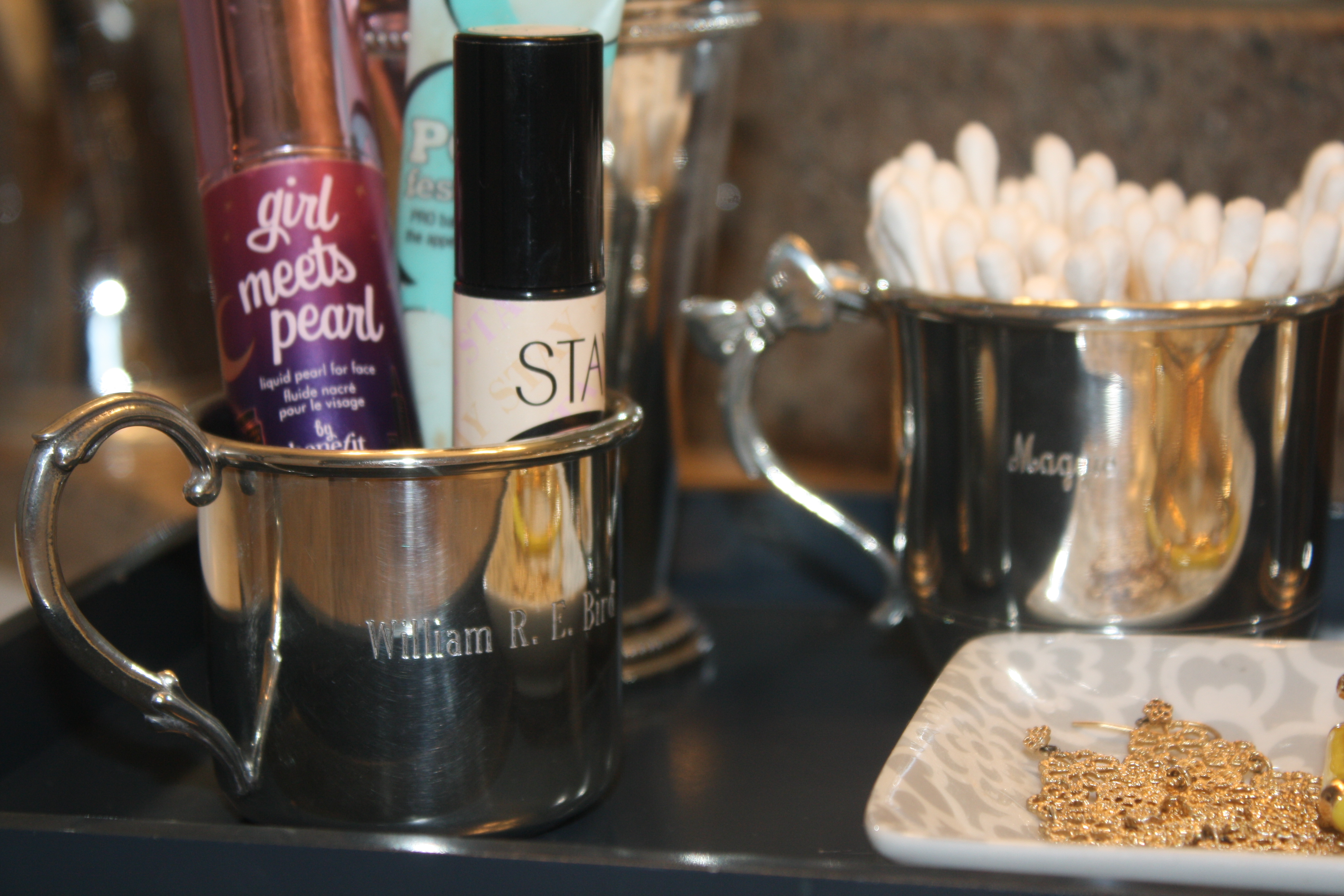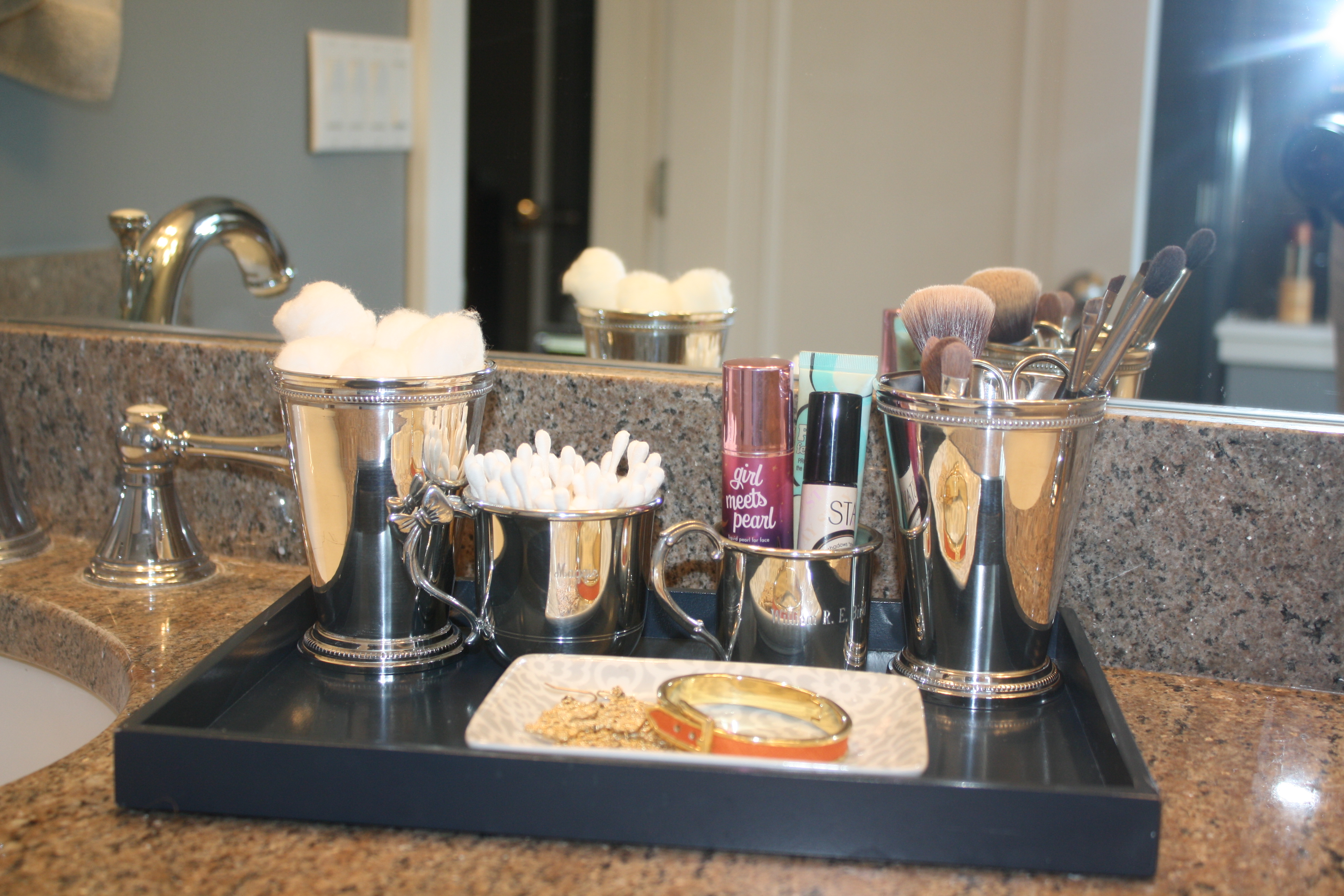 You might notice one cup is missing…I found another spot for my first born's cup.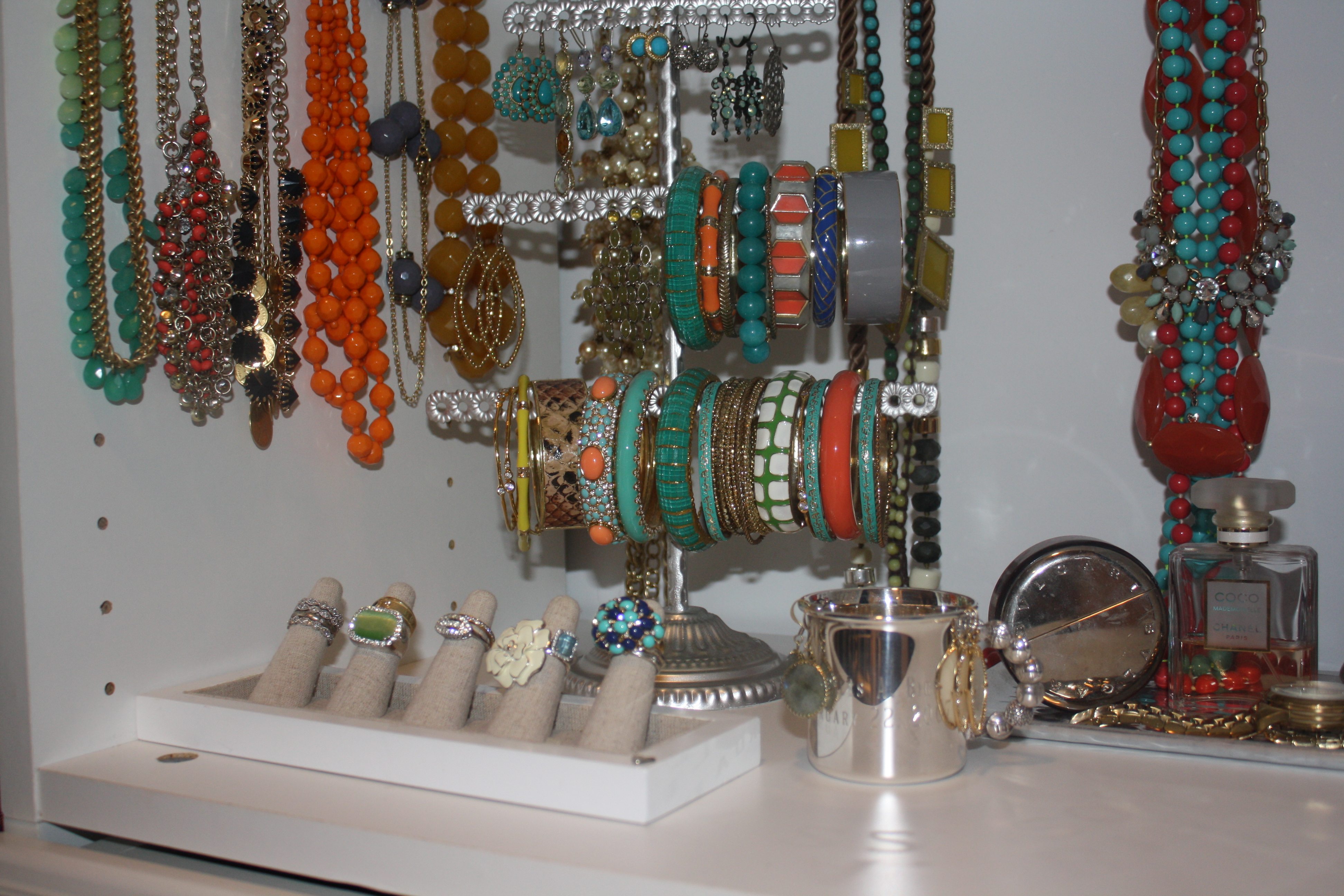 A perfect cup to hang earrings off the side and to store my wedding ring inside the cup.  I finally have a place for my rings and won't forget where I took them off.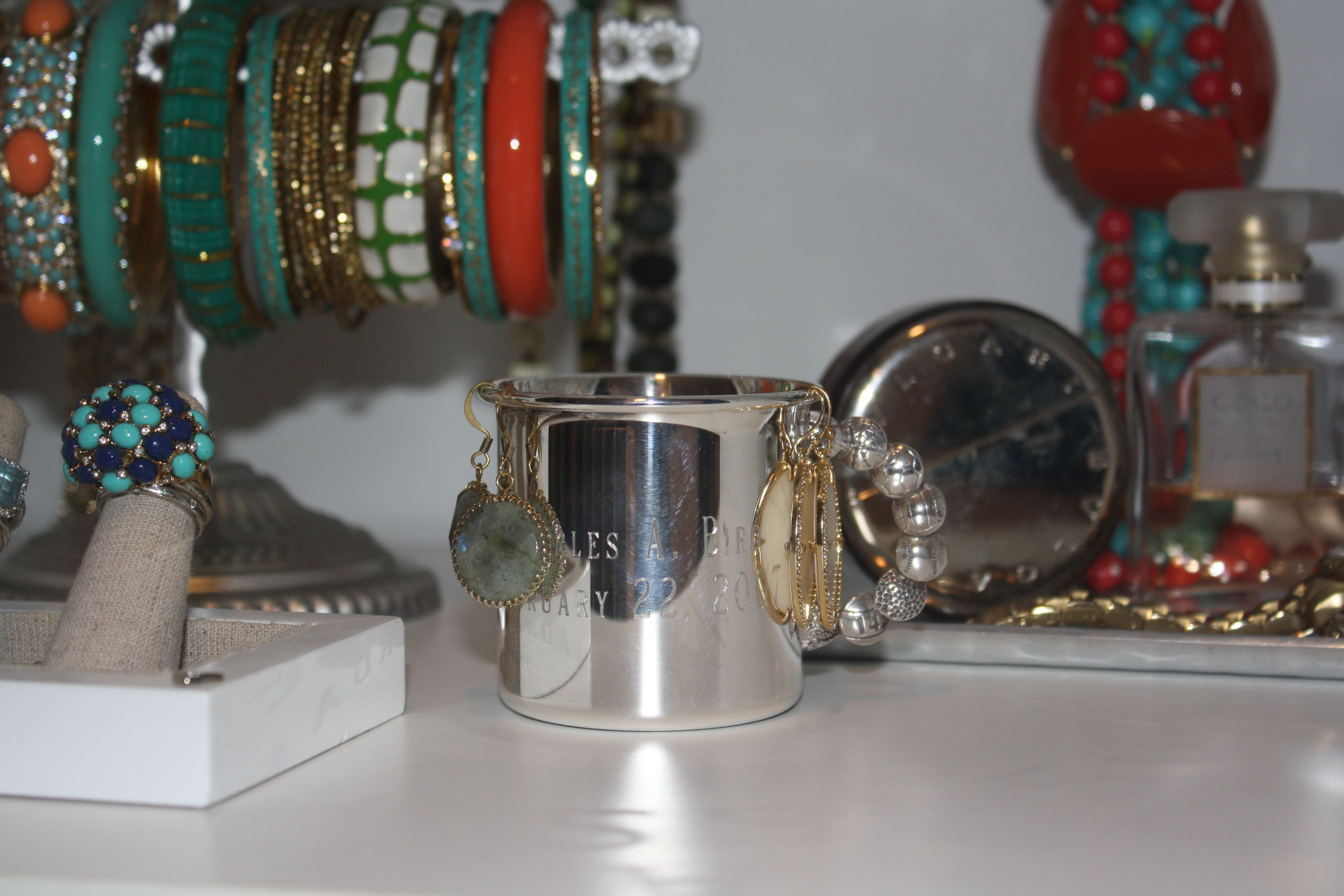 Before you run out to purchase more items for organizing, take a look around your house (don't forget under the bed!) you just might be surprised by what you find.