We're back! Hope everyone had a great week. Such a good week around here–super busy, but great family time. Started off a fun weekend hanging out at Wilmette Harbor (I think Madeleine has aspirations of hanging out in the South of France…)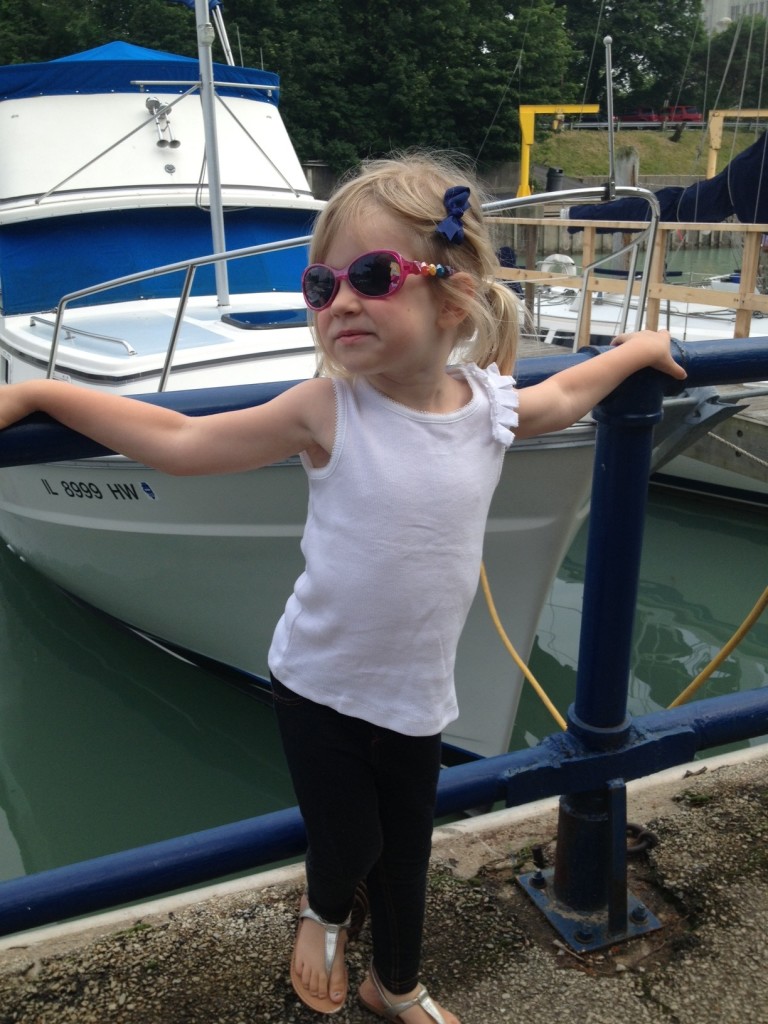 …and fishing off of the back of Grandpa's boat. My father-in-law has the best view of the Bahai Temple–so beautiful to just sit and watch the light change in the evening.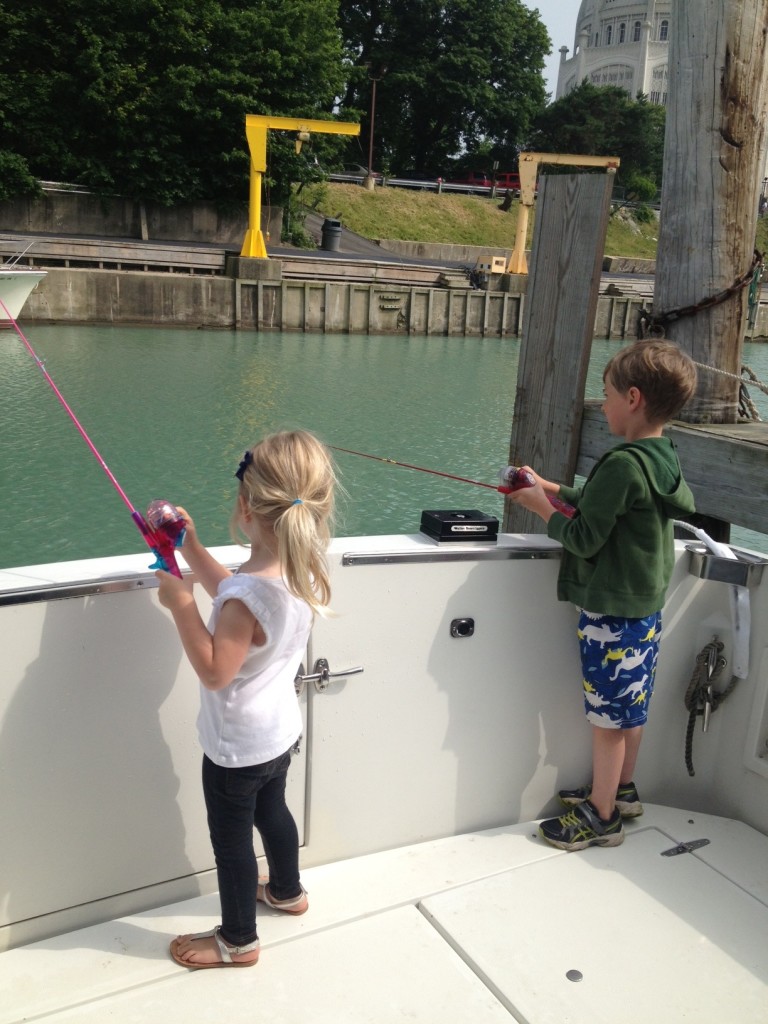 We then had our big 4th of July party which was a lot of fun. Amy came over early to help prep and keep me focused on my to do list while the rest of our families went to watch the Evanston parade.
Blue ikat pillows, table linens and a few little flags on a red table set a festive tone. BTW, a note to parents–invest in a jumpy house….perfect energy burner…best purchase ever for parties and everyday!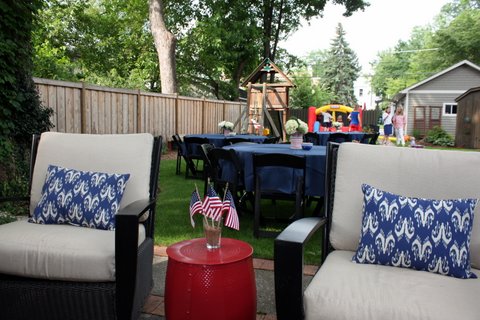 Kept the tables super simple–fresh white flowers and a little trail mix in white and blue bowls. I wrapped the glass vases in themed french fry holders from World Market like Amy posted about here.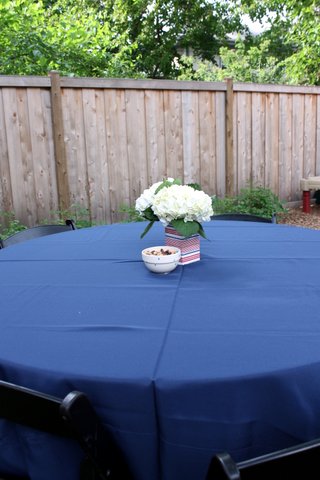 There are about 30 kids 6 and under at the party so we decided on having one table where a few could sit down–mostly they're just running around like Lord of the Flies. We used paper from IKEA to cover the table so kids could draw and used duct tape to put a red/white/blue stripe down the center. Fun and practical.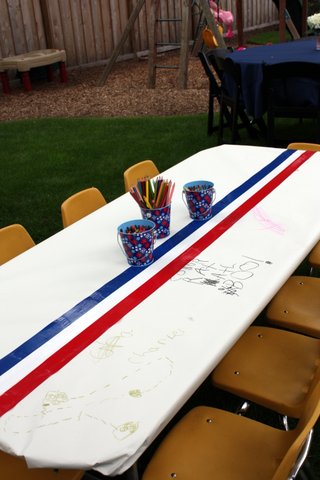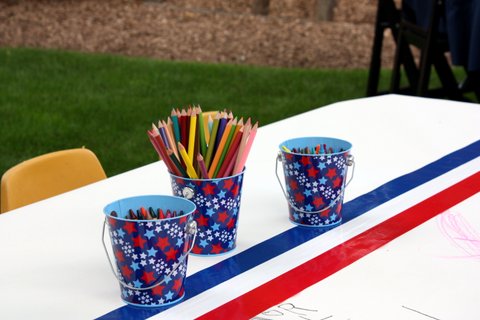 Amy's husband and her daughter creating a masterpiece…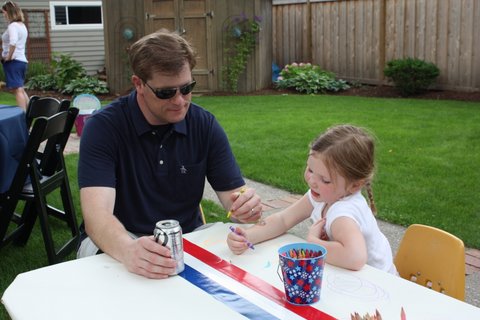 Snacks were simple and kid-friendly–pretzel rods, popcorn and trail mix–all things that could sit out in a little heat and not get all gross.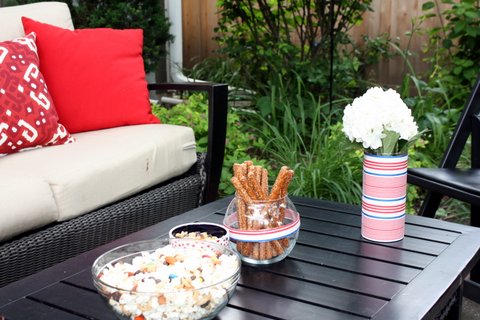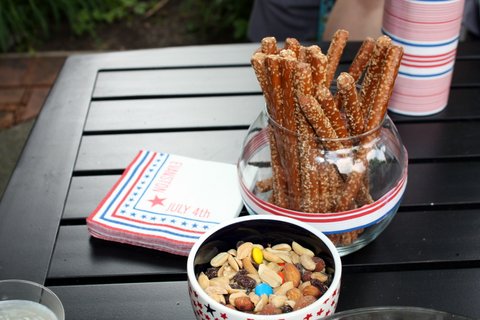 Loved  these straws to go with a pitcher of lemonade (both from World Market my go-to source for July 4 decor!) I keep the glasses small because the kids end up leaving half of every drink.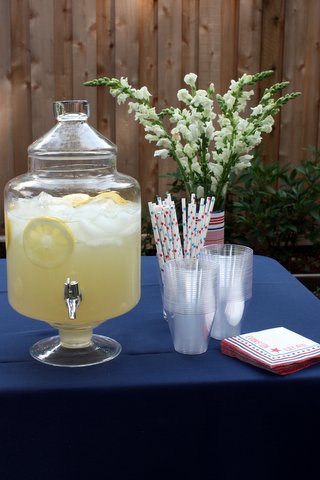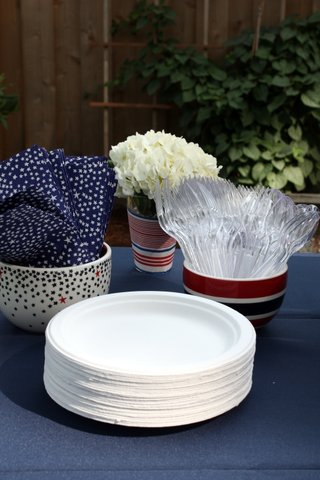 Pulled pork, beans, mac & cheese, potato chips and fruit was on the menu–not exactly low cal, but delich!
Andy loves his Hecky's bbq!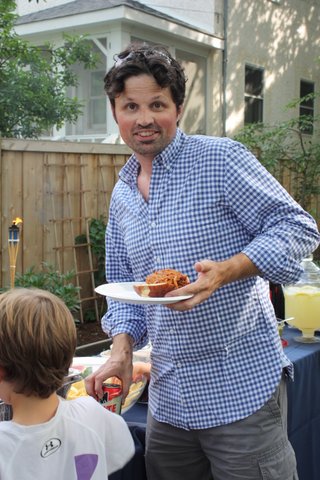 For dessert, we took a crack at recreating another one of the ideas Amy posted about–we put them all on a tray and just brought it out after everyone had eaten.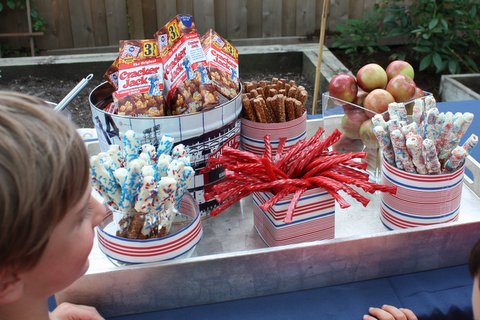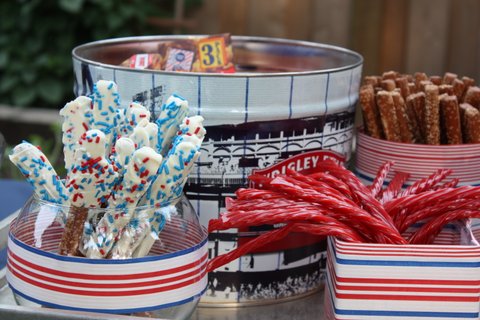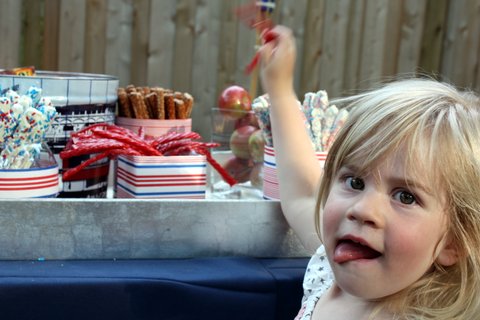 My kids used duct tape to cover old Vitamin Water bottles. They were supposed to be used for bowling, but in all honesty, ended up being launched around by crazy five and six year olds.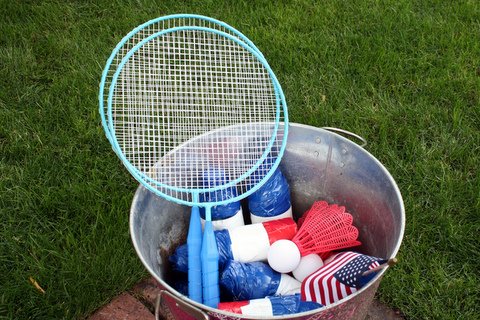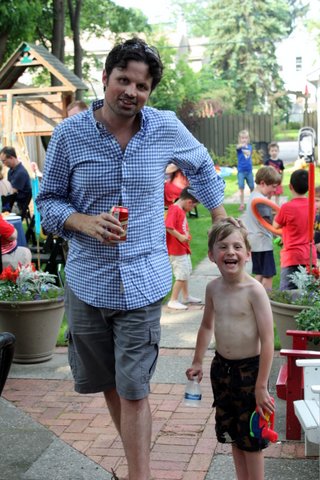 Love this pic of our daughters…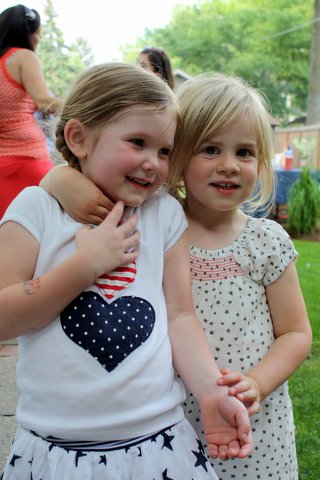 It was extra special for me this year because my brother and sister-in-law were visiting from New Jersey!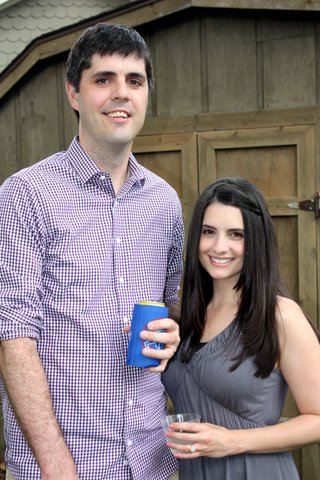 And, after all that planning and setting up, in the end it always ends up looking like a disaster!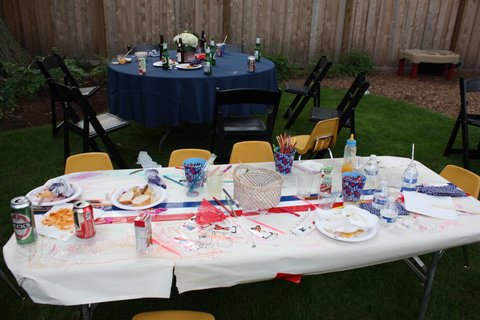 GREAT day–such a fun party. And to top off the weekend, the five of us headed to the Cubs game on Saturday. Couple of selfies from the game…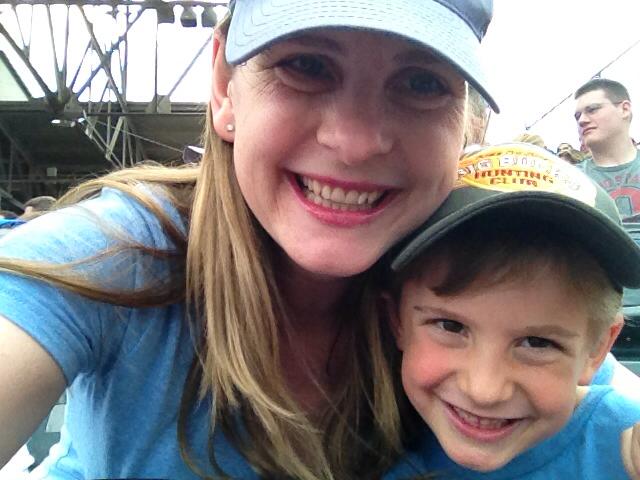 This is as good of a family shot we could get!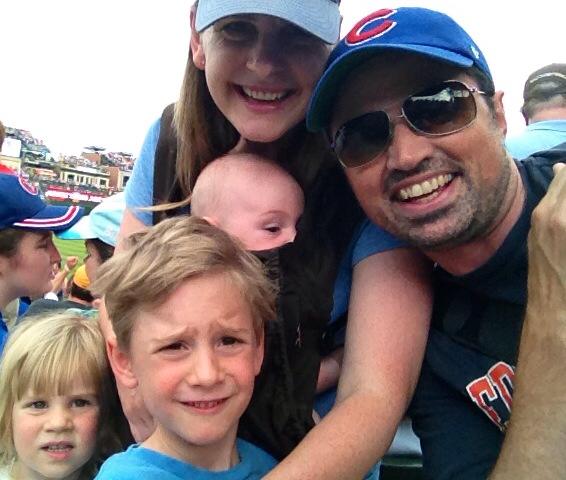 On a totally separate note, because things are so busy with the kids out of school and client work is picking up, so Amy and I are going to do a summer schedule with new posts on M/W/F and on Thursdays we'll do a throwback post to one of our favs from last year. We'll go back to posting every day once the kiddos are back in school! See you Wednesday.