As I've mentioned before, my parents recently moved into a new home in a great little ski community just north of Toronto. It was built in the 90s and is in desperate need of a facelift (happens to the best of us!)  They were in town this weekend and I've started helping my mum pull together some ideas for her kitchen and master bathroom.
Here's what the master bath looks like now (see the price you pay for being related to Amy or me…we expose your before pics!)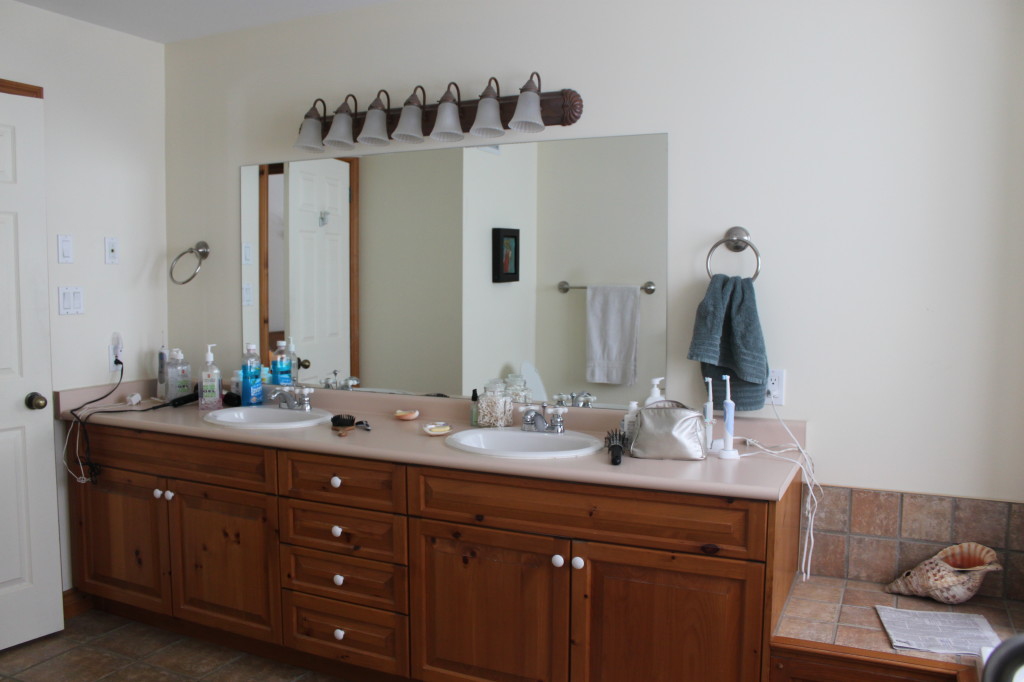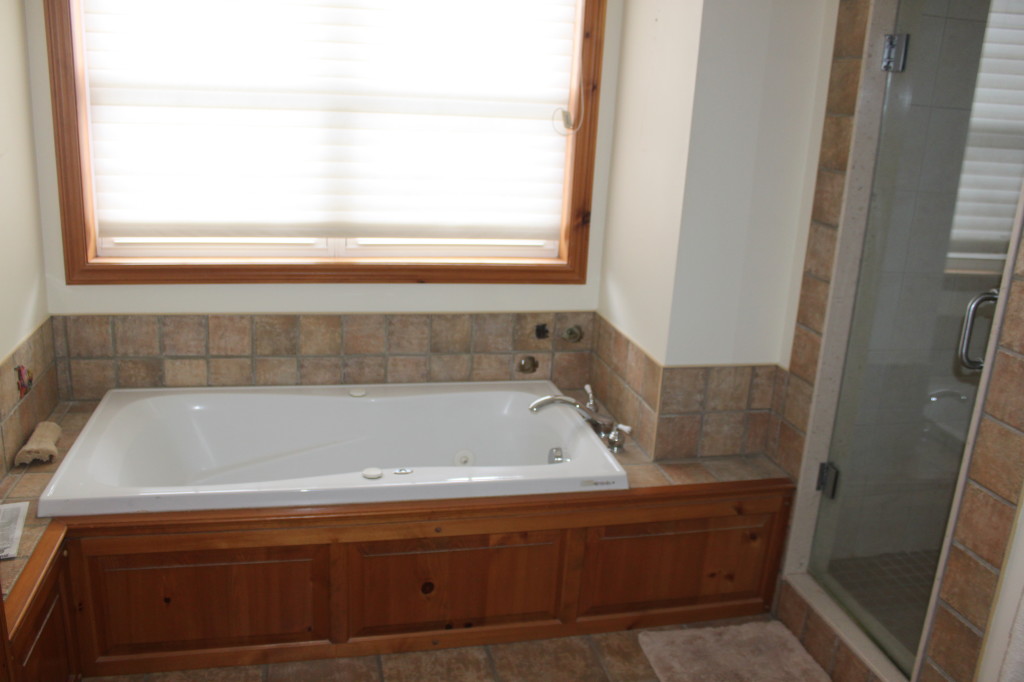 My mother is super eco friendly and wants to save as much as she can. Right now, our plan is to paint the vanity a soft white, quartz countertops in a soft taupe with grey accents, two mirrors with sconces between and on sides, replace the tiled floor with radiant heated 12×24 tiles, beveled subway tile in the shower with a smaller herringbone marble floor in the shower. When we first started talking about her project, she really wanted to save the whirlpool tub and wanted to just paint the wood facade and retile the surround. I'm happy to report, however, that I've convinced her that the 15 year old jet tub is on its last legs has to go and that she should put in a nice, freestanding tub! Thought I'd share some of the considerations we're discussing for the surround.
One option is to do a slab surround just around the back of the tub (I'm not a huge fan of this, but shared this inspiration shot with my mum just as an option)
My preference would be for my parents go for something like this with wainscoting out of subway tiles (tbd ceramic vs. stone)
Or, full tile wall…
Another option is simple wainscoting wood details
Or, don't do any surround at all!
Lots of different options, but I'm still reveling in having convinced them to get rid of the old tub! Will keep you posted.