Happy Easter weekend!  We're off to my parent's house for the long weekend so just a quick post. My kids get so excited about waking up to Easter baskets and I get so excited about decorating the dinner table.  When it comes to table decor, I like to keep it simple and this year I think I will try something like this…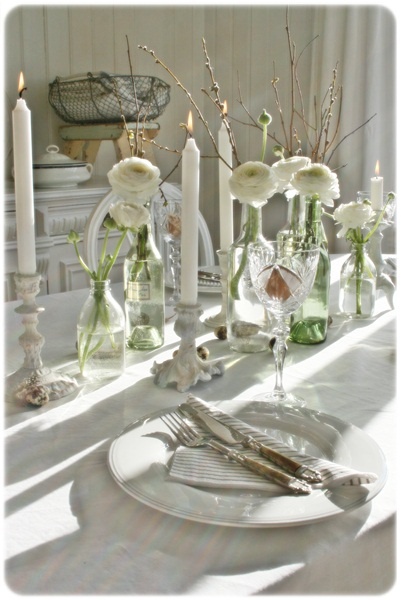 I love the simplicity of the glass bottles with a single flower and the branches for some height. And to add a little fun to the table these will be perfect..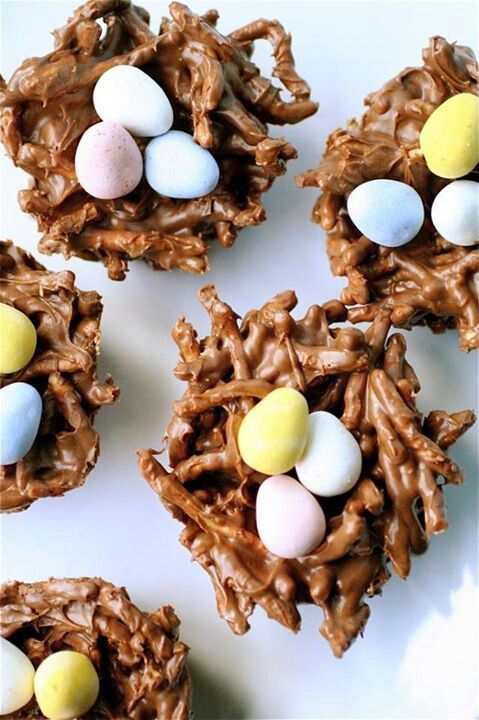 These are the easiest and most delicious little treats!  Since my last name is Bird I'm pretty familiar with just about any treat that has to do with birds!
Enjoy the long weekend!