A week ago, I made myself a cup of coffee, sat down to read through my blog roll and opened up my computer to this:
The geniuses at Apple confirmed just what I had suspected….HARD DRIVE FAILURE!  Lucky for me, I'm extra cautious and had everything backed up on an external hard drive (I store this in a fire/water proof safe) and I also use Crash Plan which is an online back up system.  So, while I was sad to say goodbye to my white macbook.  I didn't sweat it too much because I knew I would be up and running in no time.  However, it didn't go as planned and I had to wait 5 days to get my new computer.  So, what do you do without a computer?
Shopping, of course!
My mom and sister-in-law were in town for a few days and they made sure I put an Ikea trip on our agenda.  Like always, I was giddy with joy when I saw a few new things.
 This table was beautiful with a walnut veneer top and solid ash legs.  It looked very high end and would look great with any type  of dining room chair.
These light fixtures were adorable and would be great in a kids room, playroom or the black/gold one in a dining room.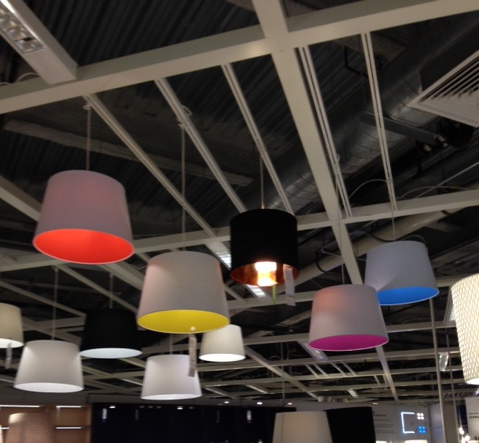 A great solution for kid's shoe storage and bench by the door.  This little bench comes in a variety of colors.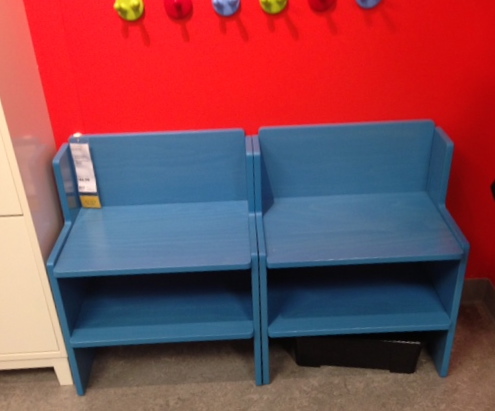 Still one of my favorite chairs! Now it has a matching ottoman.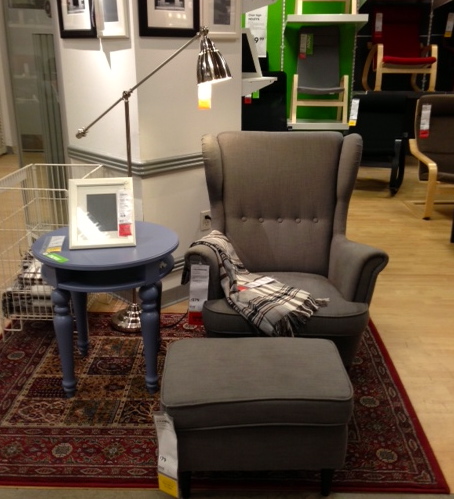 Tessa and I love the Expedit system and now it comes in a high-gloss finish and a ton of different colors including, this hot pink!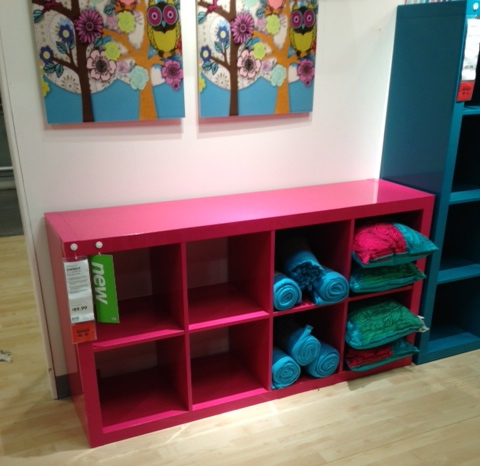 These green bins caught my eye when I noticed the price of 1.49!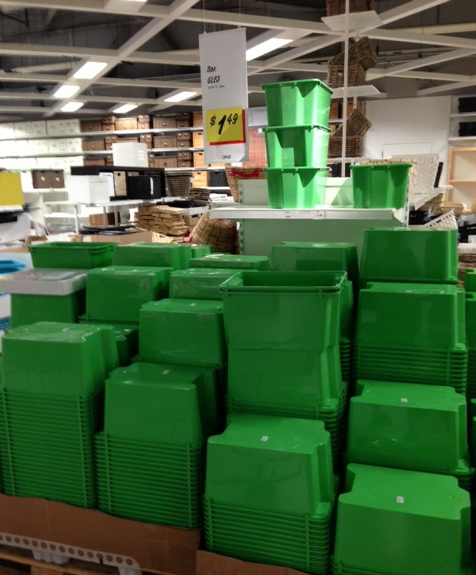 Love this bedding for a boy's room.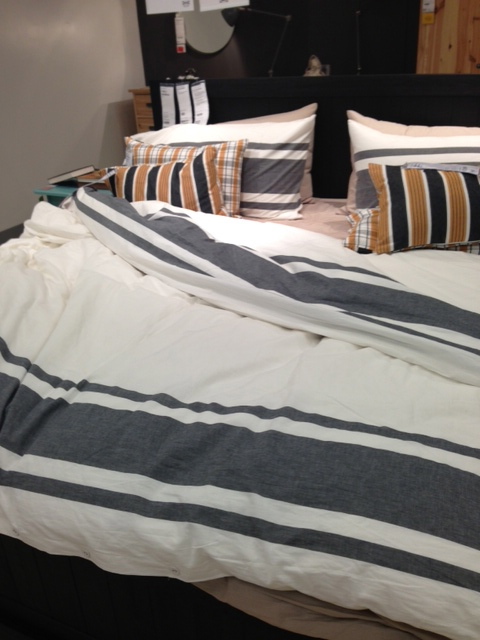 Such cute bedding for a girl's room if you are trying to steer away from the usual pink.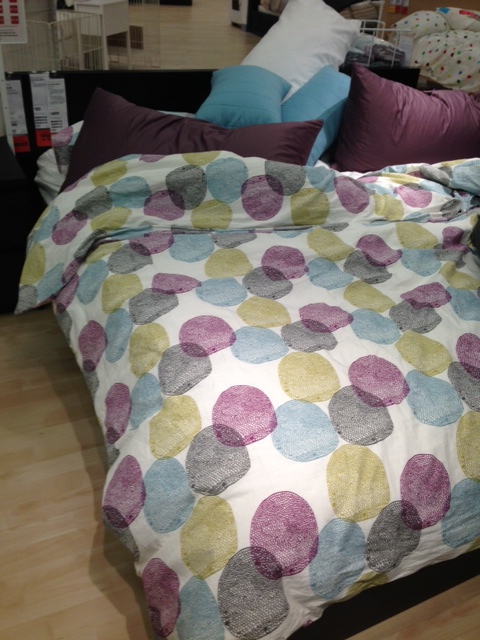 A pillow to match or I think this would be a great pop of color in a living room.
My favorite desk from Ikea now comes in two different lengths.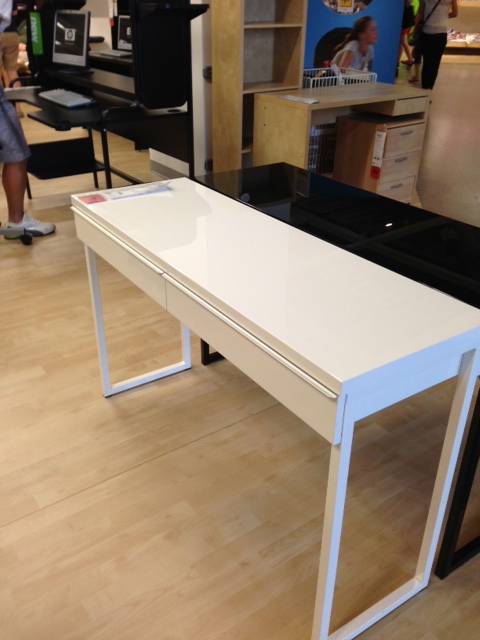 This bath hand towel was just so cheery looking that I couldn't resist snapping a photo.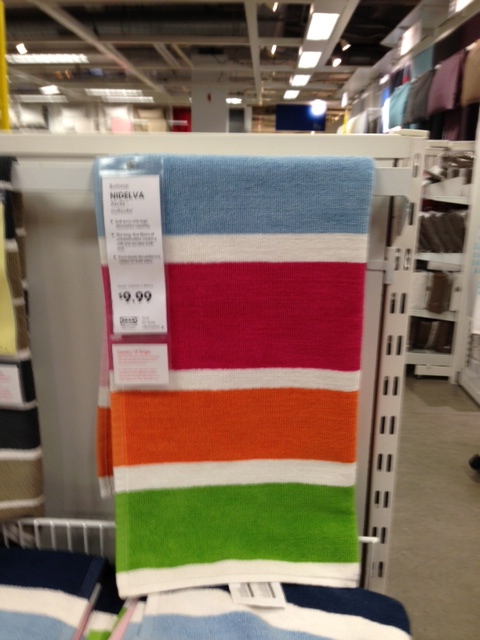 Still, my favorite item EVER from Ikea.  These drying racks can mounted on a wall and fold flat when not in use.
 And, my adorable sister-in-law holding up a coffee cup for my brother, an avid hunter.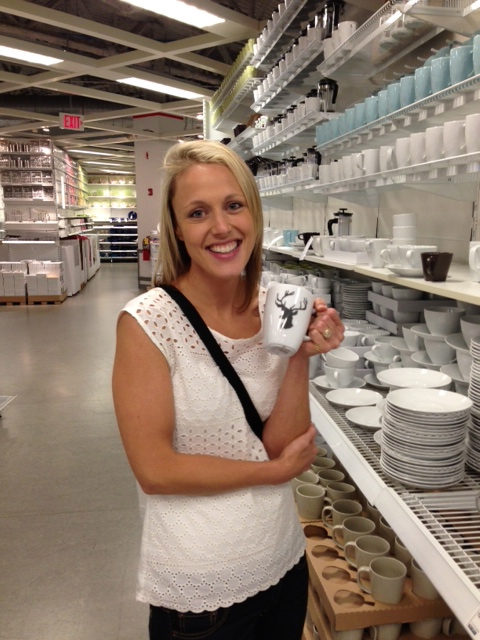 Enjoy the weekend and we will see you back here on Monday!