This weekend, a friend and I hosted a buy-in party for my son's elementary school. The theme was Mamas & Mimosas and it was a lot of fun. 12 moms hanging out on a Saturday morning with no kids, adult beverages and lots of good food…doesn't get much better. One reason I love hosting a party is because it forces me to organize my house. I'm notorious for being a "piler" (you know the person who just has piles of crap everywhere and swears they're going to deal with it today…drives my husband crazy.) So to get my house ready for the party, I vowed I'd get rid of the piles and finish up some of things I've had on my to do list for months.
I'm going to do posts dedicated to the two bigger projects–new drapes and a gallery wall around the TV, but thought I'd give you a little sneak peek into what my house is looking like right now…
The fabric sat in my living room for six months and FINALLY I got these new family room drapes made! Added some artwork to the mantel and cut some forsythia branches off my next door neighbor's overgrown bush/now tree and voila simple, easy styling.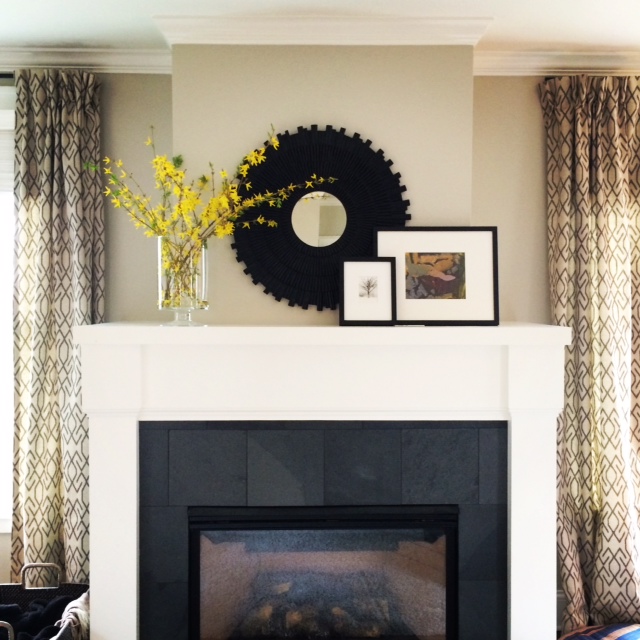 The other project I finally completed was the gallery wall around the TV. I'm not kidding when I say that I've had frames leaning against my walls since last October and am so happy I'm done with this one! All details coming soon, but here's a glimpse.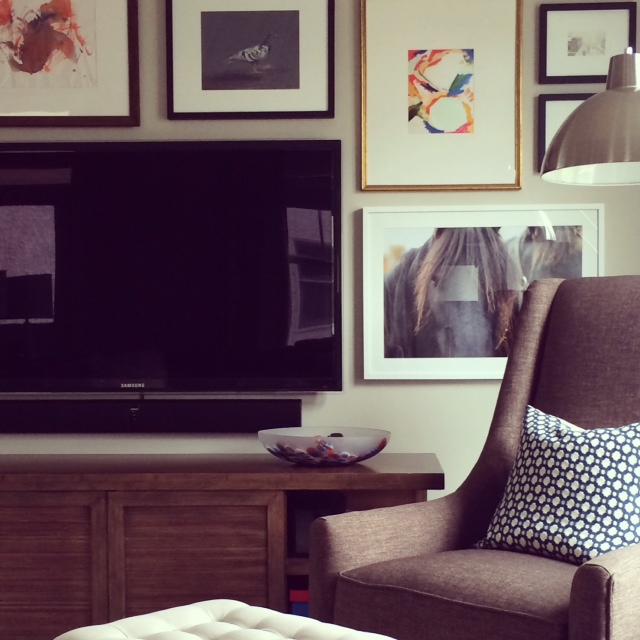 I also pulled up the rug in my dining room. I had a simple wood sisal under the table, but got so tired of trying to get food off of it from the kids that I just pulled it up and threw it in the basement. Bare dining rooms floors are something we recommend for clients with young kids all the time (next to our indoor/outdoor rug solution!) and I finally took a little of my own advice and love it.  WAY easier. Here's the table starting to be set for brunch.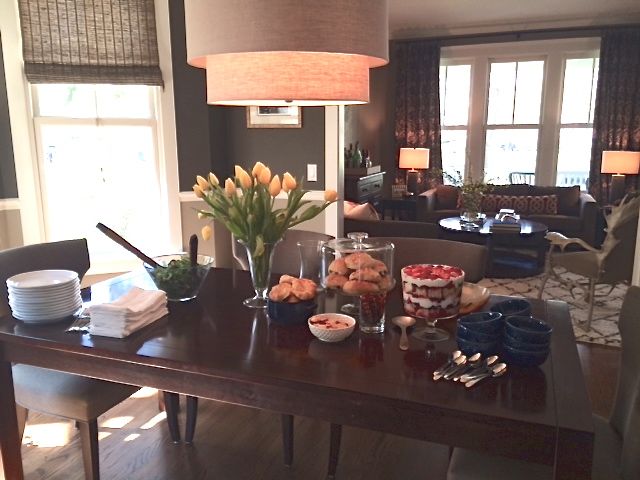 I added a little pillow on a chair in my living room (Amy has this in her house and I've always loved it so bit the bullet!) and got this new light from Crate & Barrel to fill the space behind the low chair.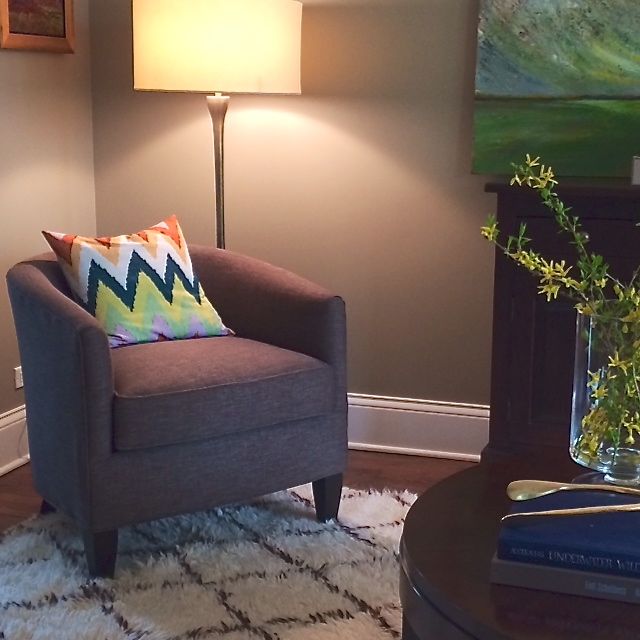 Sadie was wiped out from all the entertaining. (And, note, this is why I never spend a lot on furniture!)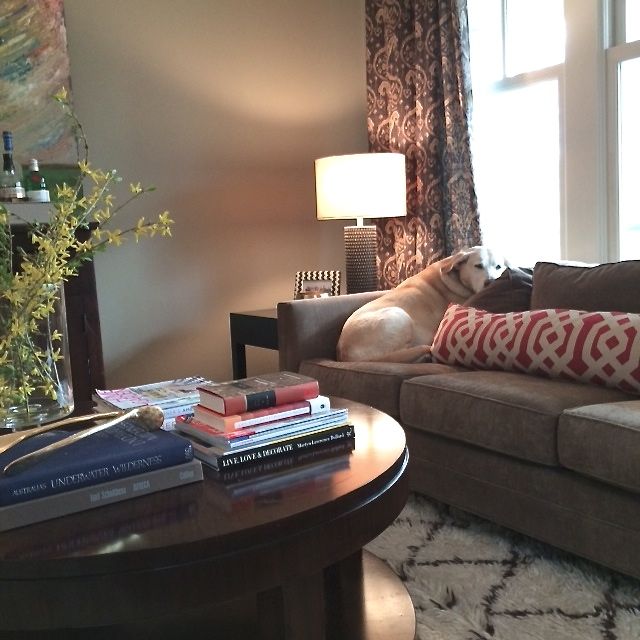 I also owe you guys an update on my new kitchen backsplash. It's been done a while, but I haven't gotten to a post. Promise that one too!