Instead of the usual making dinner and putting kids to bed last night, Tessa and I headed to the city for a book signing with Nate Berkus at Jayson Home.  His new book "The Things That Matter" hit shelves last week.  While it's technically not a memoir, Nate does share  personal stories and how those events have helped him decorate his own home.  In it he encourages people to be 'rule-breakers' and to create their own distinctive space.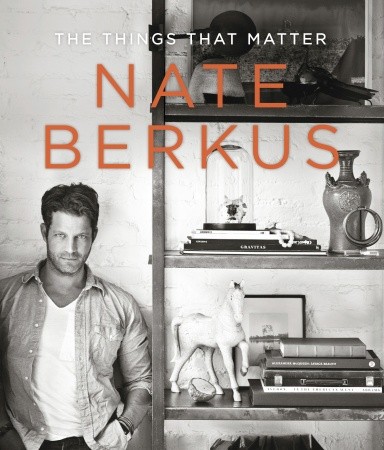 He was just as adorable in person, but unfortunately they weren't allowing any photos with Nate.   Tessa tried to play the pregnancy card for a photo-op, but his 'people' would not budge!  Lucky for you he signed an extra book for one of our readers.
And here he is signing that book for one of you…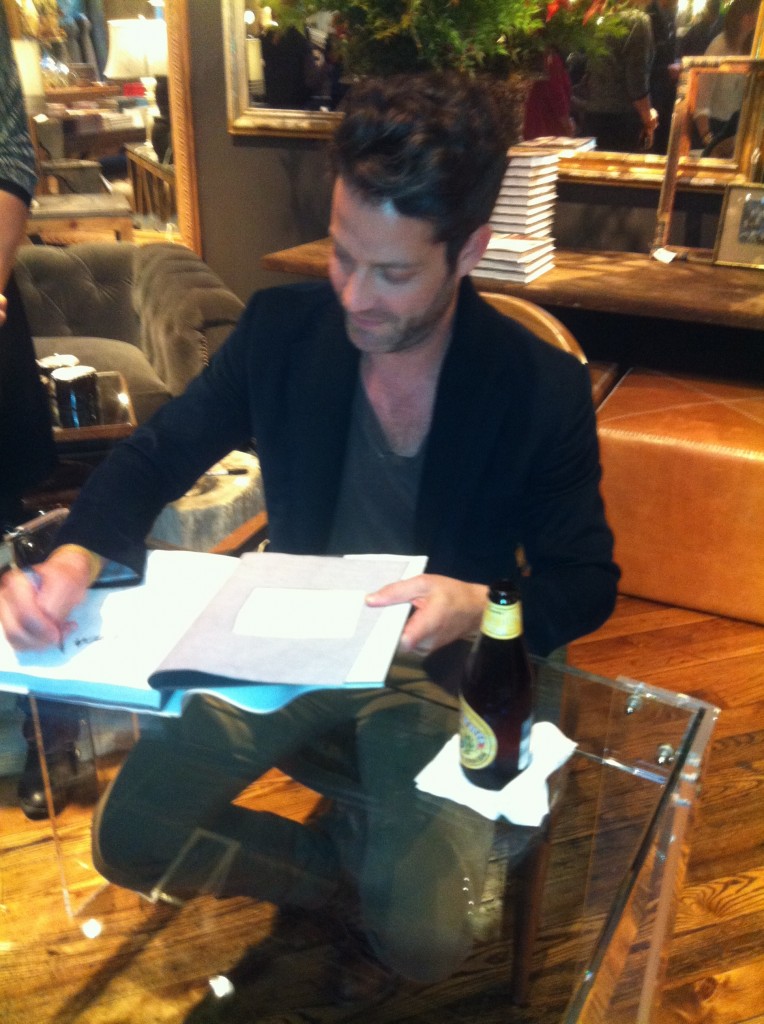 To be entered in our giveaway and win a copy of this book, leave a comment on the blog and for an EXTRA chance share this post on your facebook page.  The winner will be announced on Monday.
Even though we didn't get a photo-op with cutie-pie Nate, we still had a fun girls night out on the town!