There is nothing that excites me more than seeing a space that has been totally transformed with organization (I know, lame right??) In fact, over the weekend, I helped Tessa go through piles and piles of papers in her office- it was so fun to be able to see the floor in her office. As a side note, a good lesson here is that when you have a big cleaning job to do, have a friend help you. They'll encourage you to clean out more than you might be willing to do on your own!
So when a reader sent me these before and after shots of her garage, I knew I had to share them with all of you.  AMAZING- and I would do the happy dance everytime I walked in this garage if it were mine. The garage is one of those places that can become a dumping ground for junk, but it doesn't have to be a mess and it's often a space that provides huge opportunity for extra storage…if properly thought out.
Here's a shot of the wall before: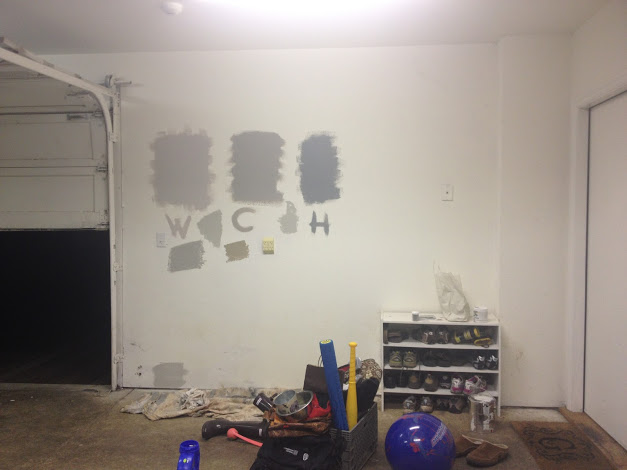 Lisa has two little boys and lives in California so they are the lucky ones that get to be outside year round…and have all the gear to prove it! She specifically needed a place to store beach items, sports equipment and a large amount of shoes By the way, I've already asked how one family could own so many shoes! (And, seriously couldn't Nike just invent one shoe that fits all sports for kids?!?)
And, tah dah! Here's a shot of the new space: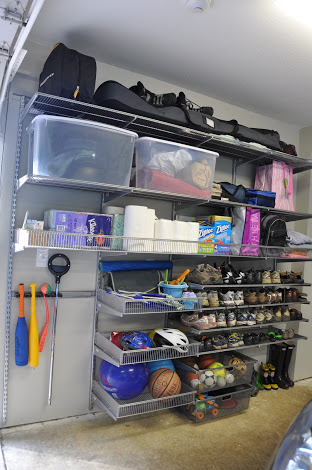 As you can see, Lisa grouped all of her like items together…bicycle helmets, beach equipment and balls are stored in these easily-accessible shelves.
I told you they have a lot of shoes! But, imagine all of your shoes neatly lined up like this instead of thrown on the ground by the door…heaven right?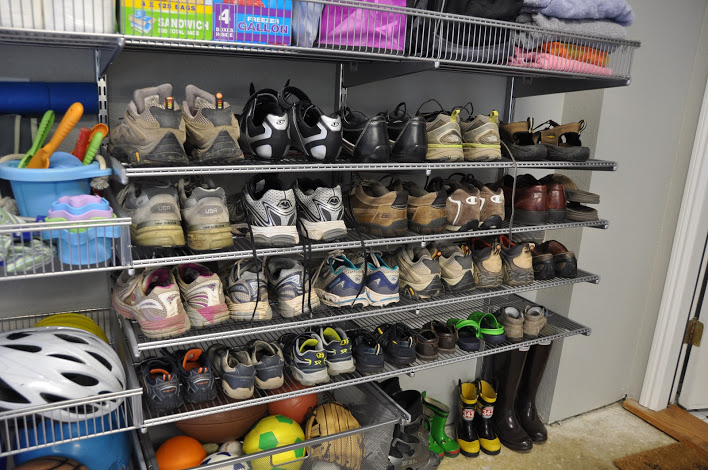 Love this drawer to hold all of the balls for easy access.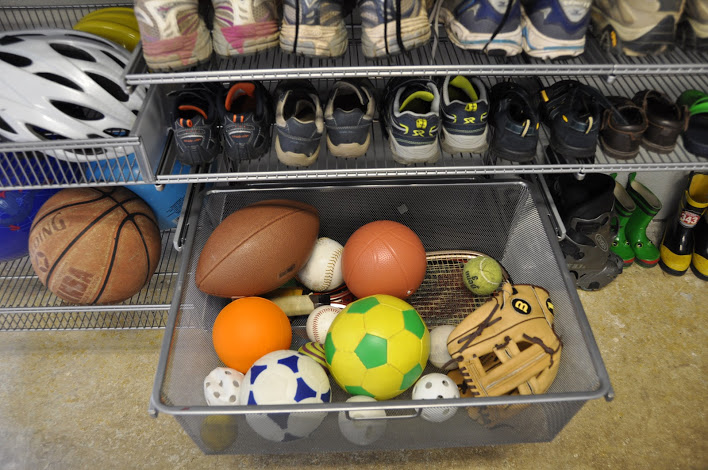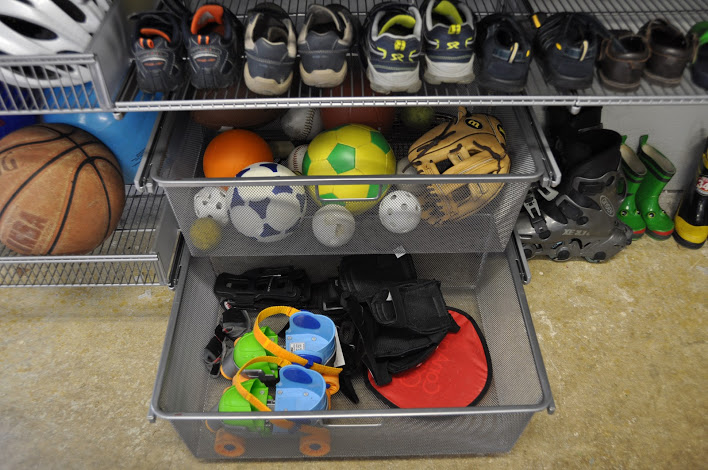 One thing that I think is worth pointing out is that when Lisa went to the Container Store (this is the Elfa System) to design this organization system, she thought it would be a place to hold only sports equipment. After installing the system, she realized she still had enough room to add other items.  One entire shelf is dedicated to her Costco bulk items.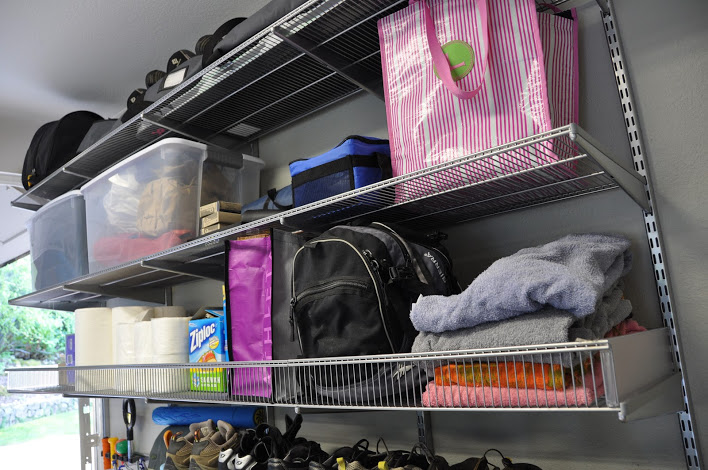 Lisa was so impressed with the sales associates at the Container Store.  I asked her if she was overwhelmed in designing the system but she said that part was easy.  She went to the store with an idea in her head of what she wanted to store and the associate gave her tons of ideas and put the plan in action.
In case you're wondering….here's a glimpse of the other walls in her garage.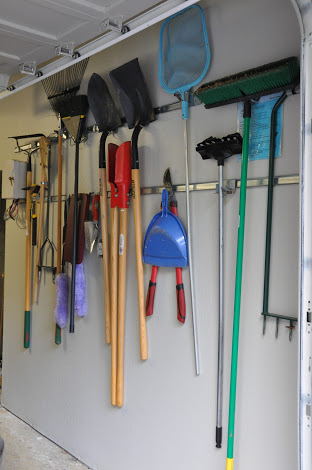 Bikes off the ground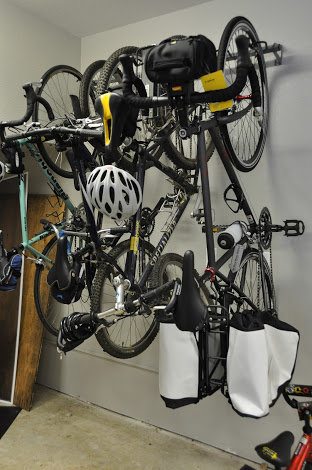 This is the perfect spring project to take on. Take advantage of all the possibility for extra storage in your garage!