After school drop off yesterday, I headed downtown (for those of us suburbanites, we love saying this line…) to return a few things to West Elm. Along the way, I hit up PB Teen to check out their new collaboration with Emily Current and Merrit Elliot. Such a great collaboration–really fun, whimsical things that would go way beyond a teen girl's room!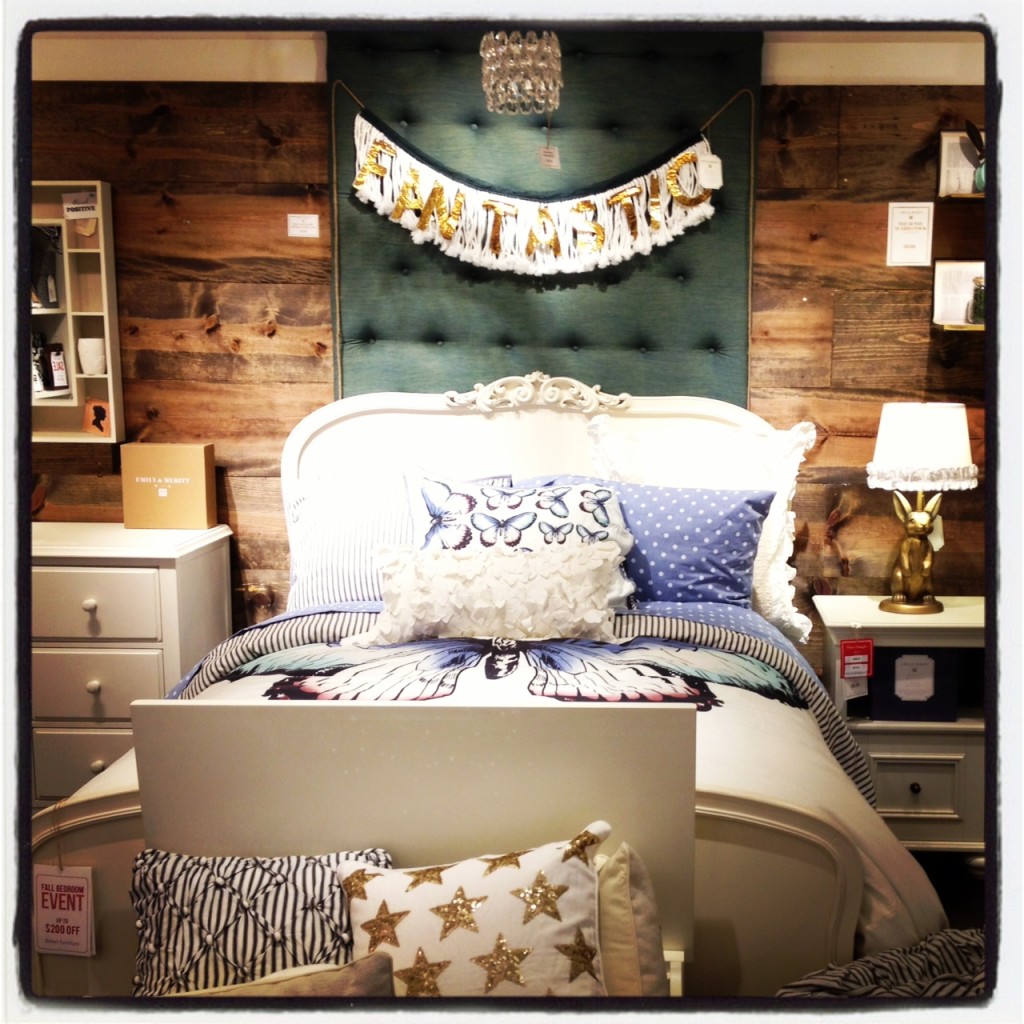 I love love love this unicorn head. And those gold polka dot sheets would look great in a guest room.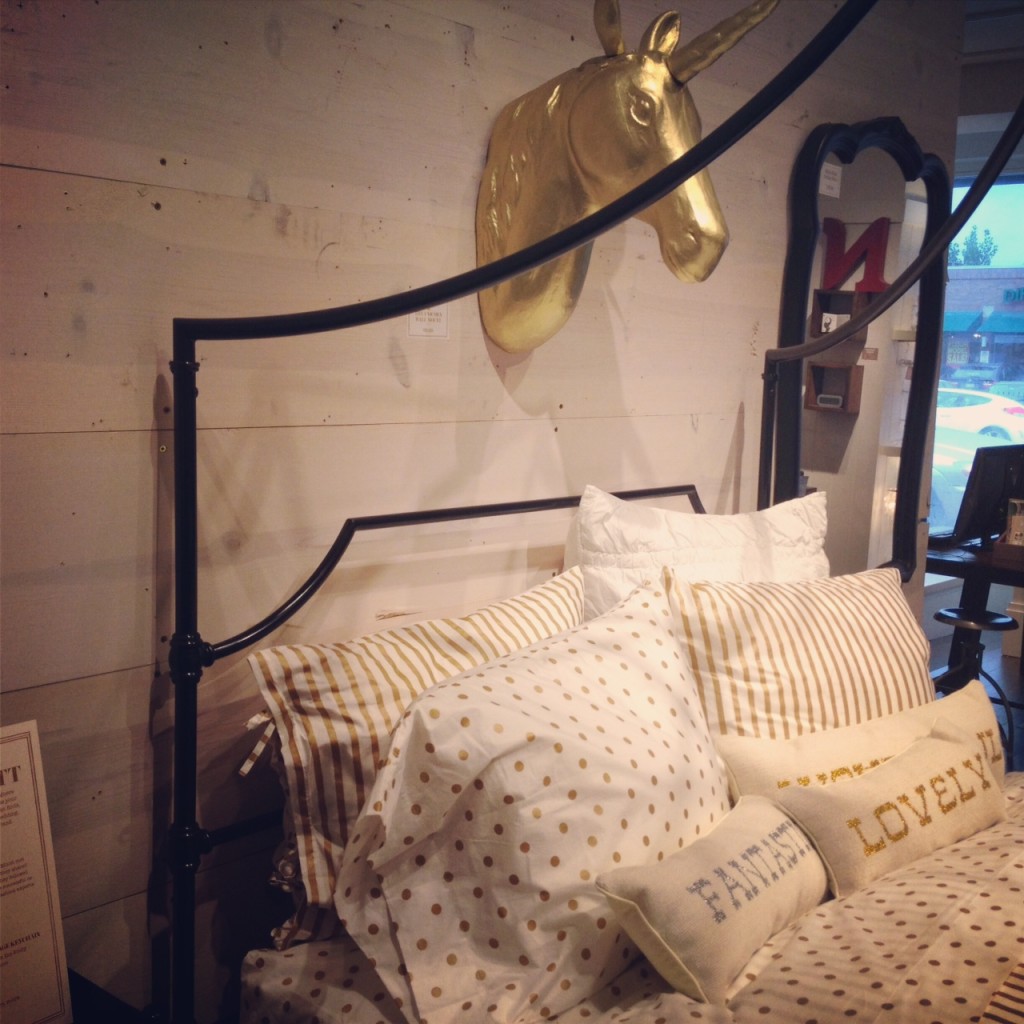 This little guy would obviously be perfect in a nursery or a playroom, but would also add some serious fun and whimsy to an entry console!
These trunks would be perfect next to a couch or would great paired up as a coffee table
I'm not much of a vanity girl – wouldn't that be a nice luxury though? Instead, I see these little denim tufted stools under a console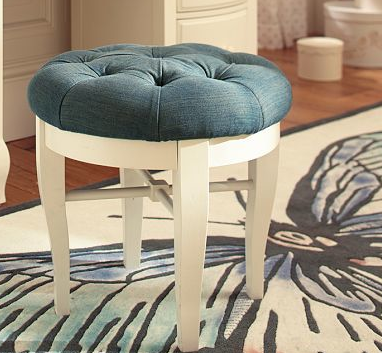 They have some really pretty accessories too. You can see the whole collection here.
Before I headed home, I popped into my happy place: Jayson Home. Their big flea market starts today and I just had to steal a look (windows were all covered, but the tent outside had it's "doors" open so I just peeked quickly!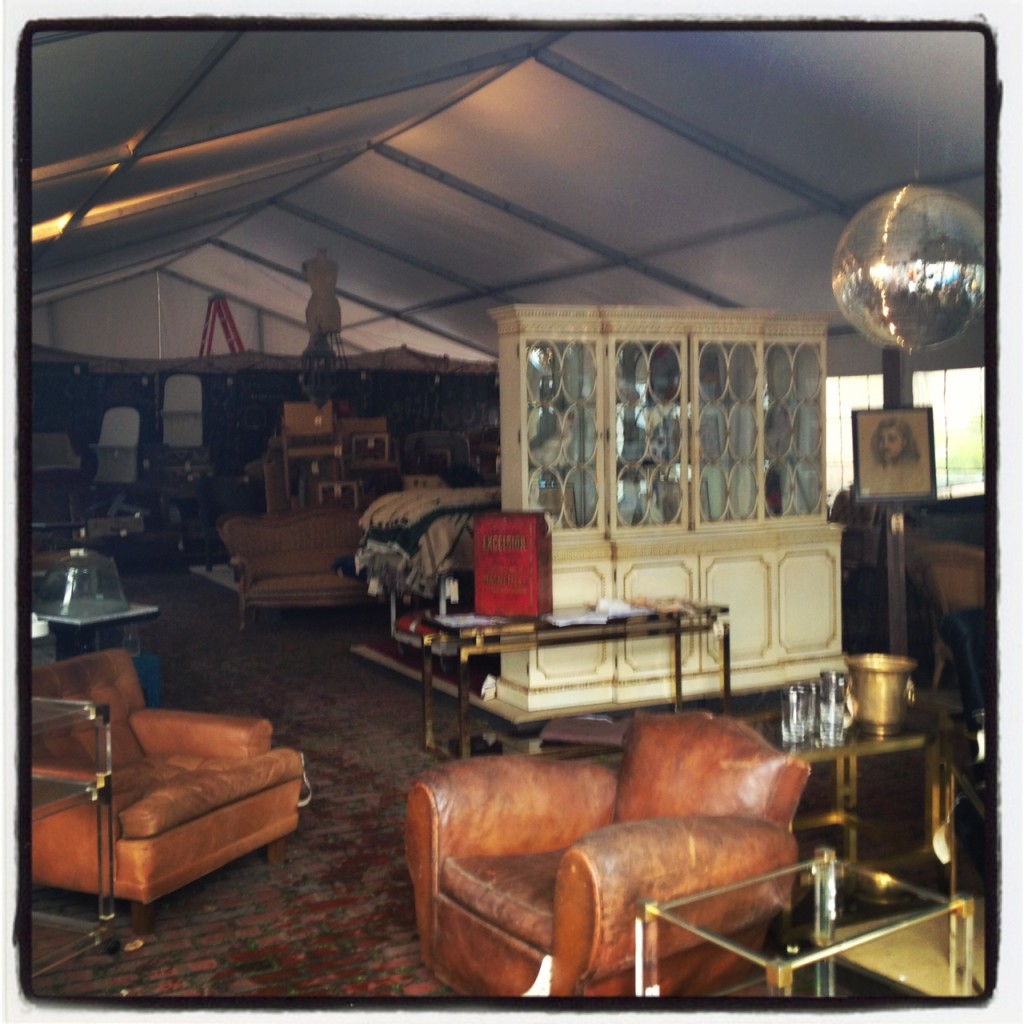 Um, just check out all that brass/lucite goodness! It opens at 8am so if you live in Chicago, definitely check it out. They're also having their 20% upholstery sale in case you're in the market for some furniture.
Hope you all have a great weekend!