I finally sat down last night to browse the new Serena and Lily catalog.  I must admit, while I love the store, I don't usually flag a ton of pages because I think their price point can be a bit high, but last night my catalog looked like this: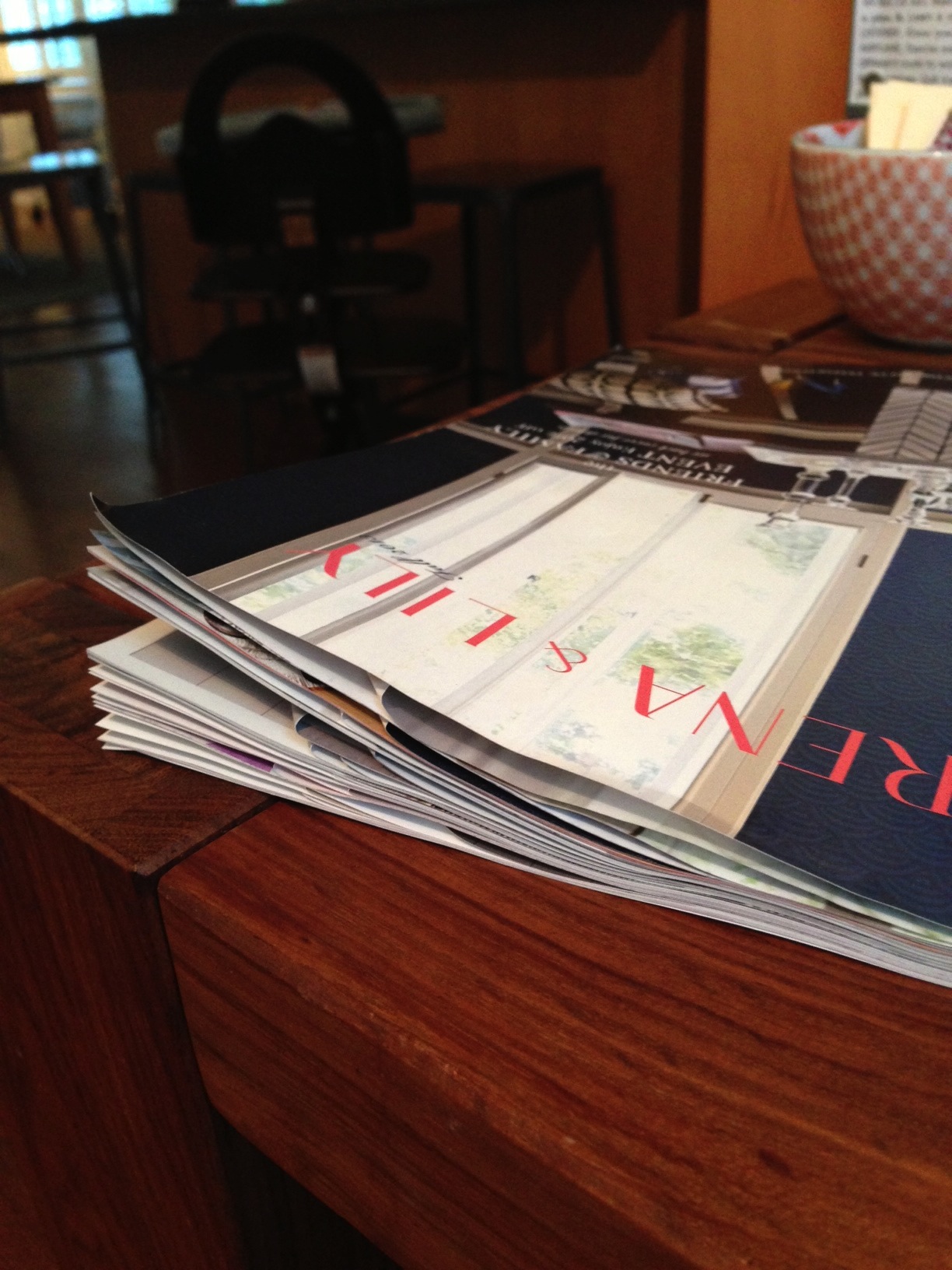 And while yes, their price point on many items is still high (I don't mean outrageously high for a home but maybe high for a home with three young kids!)–I couldn't resist sharing some of the items I love and wish I had unlimited resources to buy.
Love, love this raffia side table–it can be a bit beachy or modern.  It also comes in a coffee table.  Would love to see it in a child's room or nursery.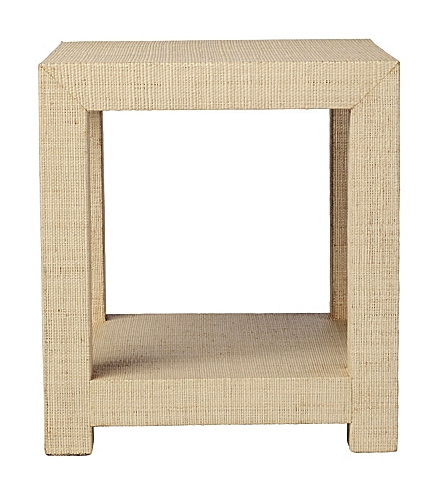 Oh, how I wish I was in the market for a new headboard.  This also comes in white and would be adorable in a girl's bedroom.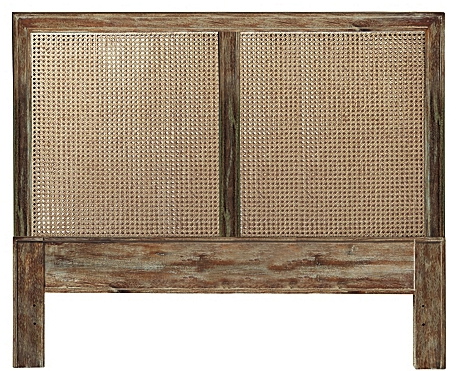 This side table would great next to a bed.  It has a slide out top–for when you need the extra space.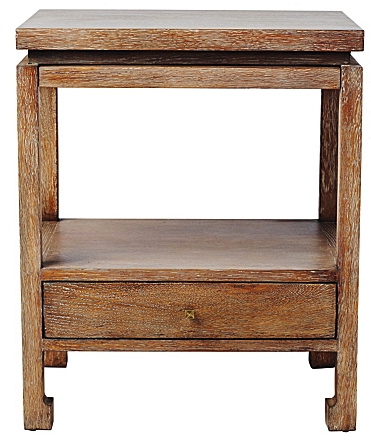 Love this side table and it's sleek design.  Perfect for small spaces when you just need a spot to set down a drink.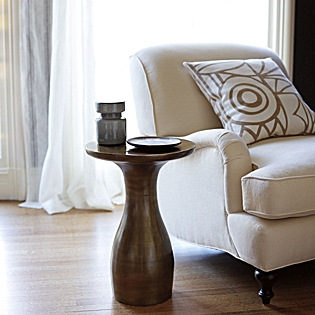 Finally, a shower curtain that can be playful enough for a kid's bathroom but not look too juvenile when it turns into the guest bathroom.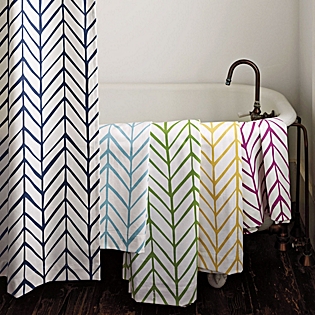 Perfect accessory for your mantel, dining room table or buffet.  Love that brass!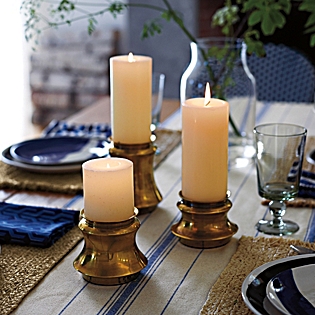 While I marked lots of items I would love to buy, I also marked so many pages that had beautiful rooms.  I was so happy to see lots of light wood tones making their comeback. The cafe chairs paired with a casual, clean line table works so well together.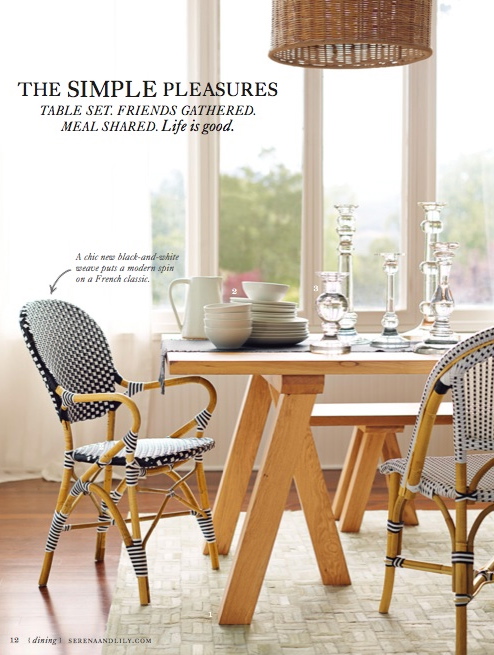 Love the dark wall color with a light wood tone bookshelf.  It's the metal and leather details that make me love this clean-lined bookshelf.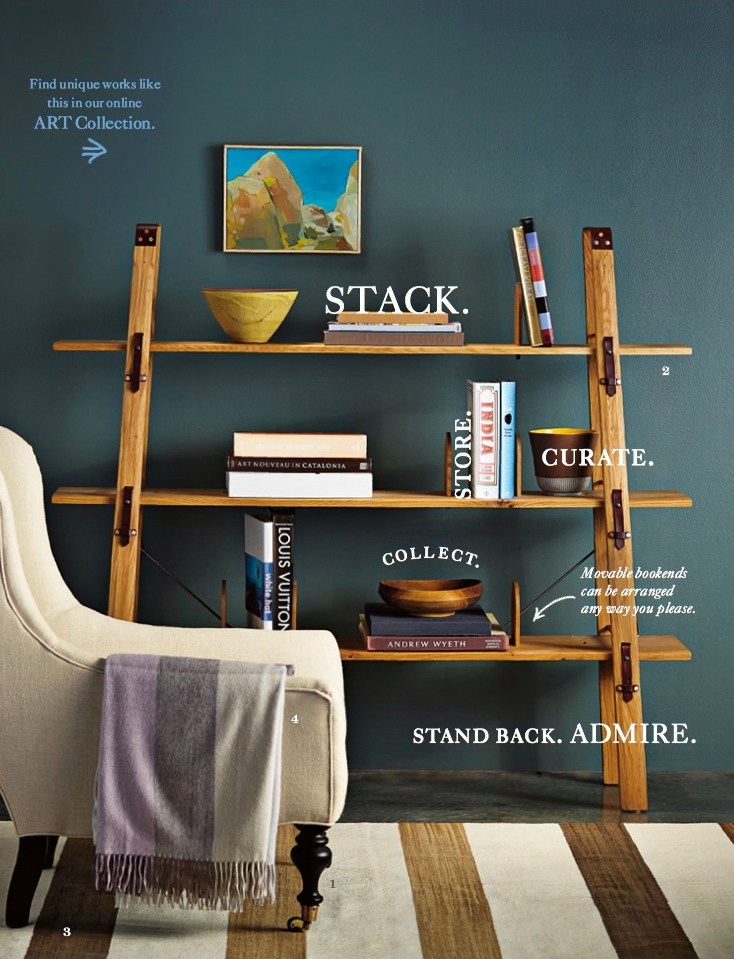 How pretty is this serene bedroom?  Makes me want to change the dark walls in my own bedroom.  The overall neutral color palette is soothing and my favorite thing about this room is that brass triple sconce!  I'm a believer that every bedroom should have sconces…get rid of those table lamps and free up space on your nightstand!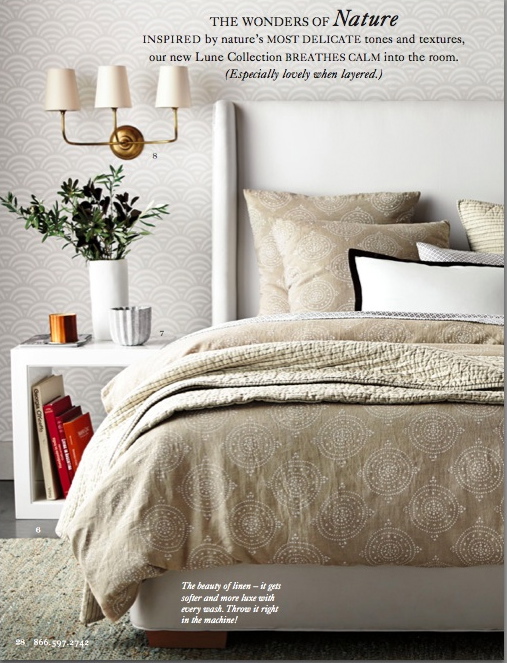 These days people tend to shy away from pink in a nursery but these horizontal stripes doesn't make the room feel too pink.  And of course, the bubble gum color artwork keeps it playful and fun!  Don't be afraid to use different tones of the same color in a room.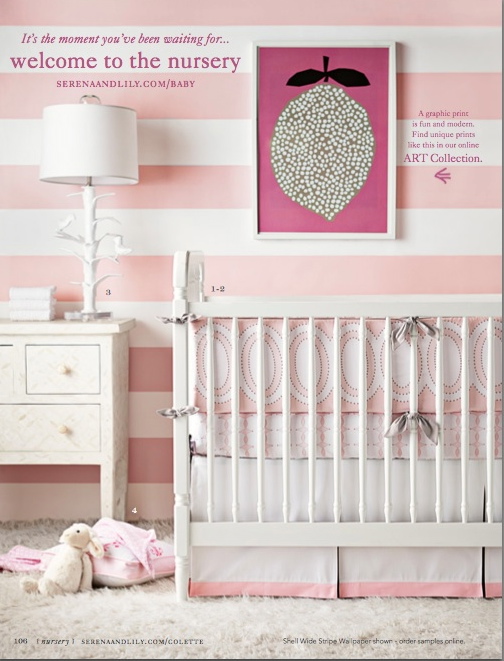 Adore this bedding for a little boy.  I'm a sucker for seersucker!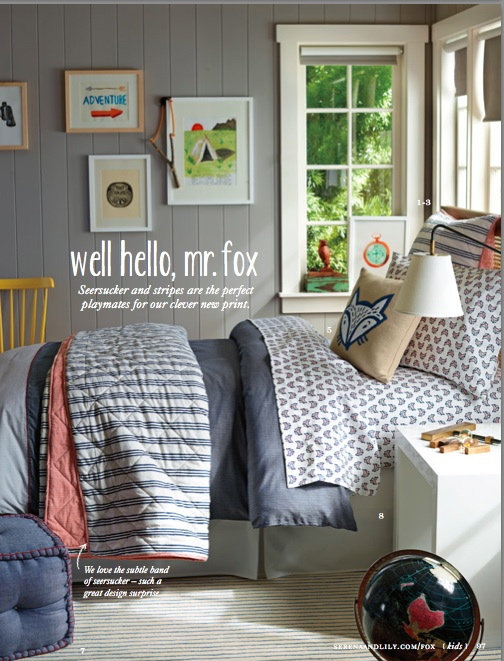 Their friends and family event is going on right now which gives you 20% off with the code HEART20.  Happy shopping!