A  trend (a small one, I admit!) that I've been seeing is using curtain panels instead of a shower curtain in bathrooms.  While I still prefer the look of glass doors, it's not always the case for some bathrooms.  And let's face it, I only have it in me to clean one glass shower door in my house which means my kids get stuck with a shower curtain in their bathroom.  Our kid's bathroom also serves as our guest bathroom so I think adding curtain panels  would give it a more 'finished' look and make them feel like they were staying at a Four Seasons (okay, maybe not!).
Here's a few inspiration photos that got me thinking about doing it in my own home.
 If you are fortunate enough to have a bathtub nook, I think adding panels makes this feel so serene.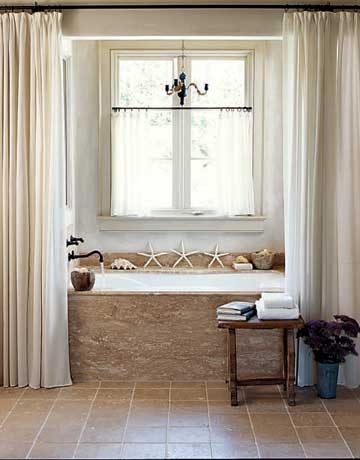 The pattern of these drapes give this all white bathroom a bit of interest.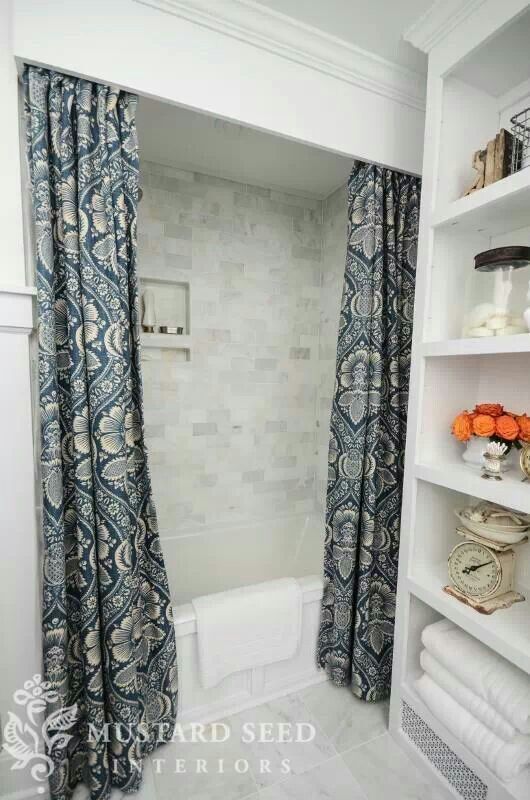 Elegant and classy!  Love the soft colored band on the drapes.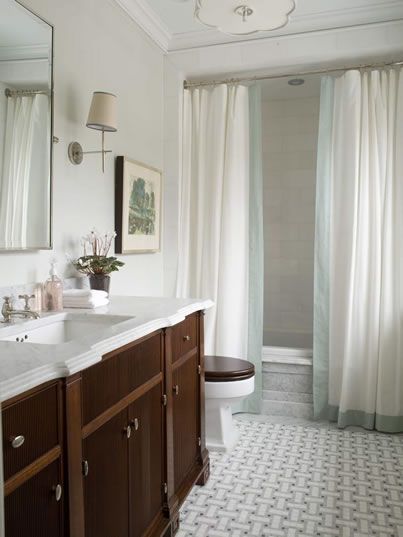 Love this bathroom design for a boy's bathroom and those horizontal, striped drapes look great with the bathroom decor. I'm bookmarking this photo–don't you love the library light sconce?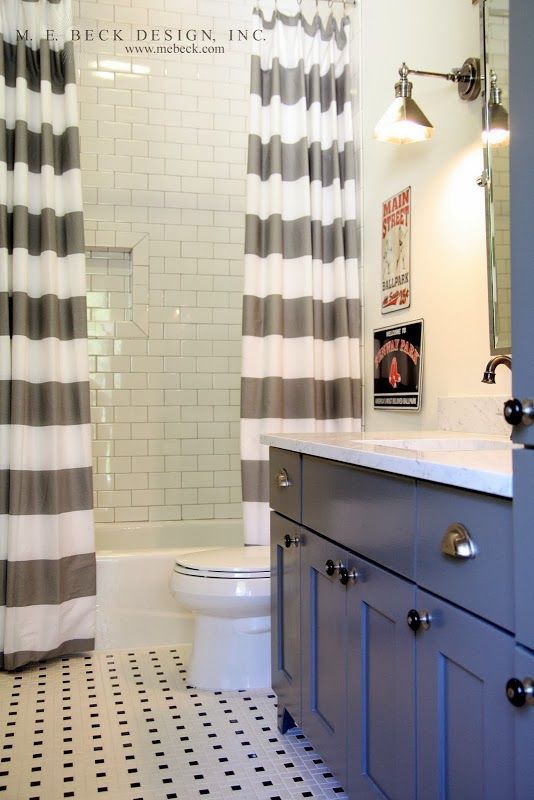 These drapes soften the all over look of marble.  What do we think about the artwork hanging over the tub?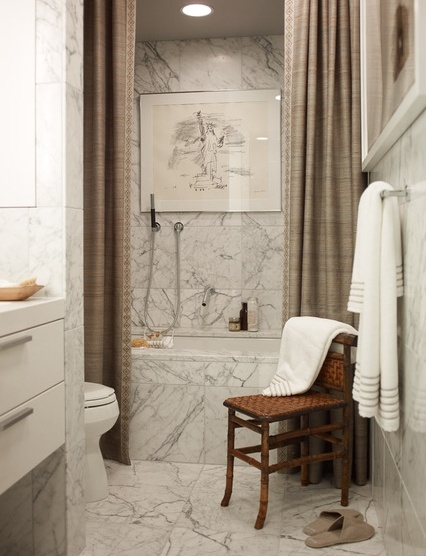 Love the valence which took this 'average' bathroom and turned it into a luxurious hideout.
So many things I love about this bathroom, white subway tile with darker grout, black door, dark (slate probably?) tile flooring and the casual feel the drapes add to this room.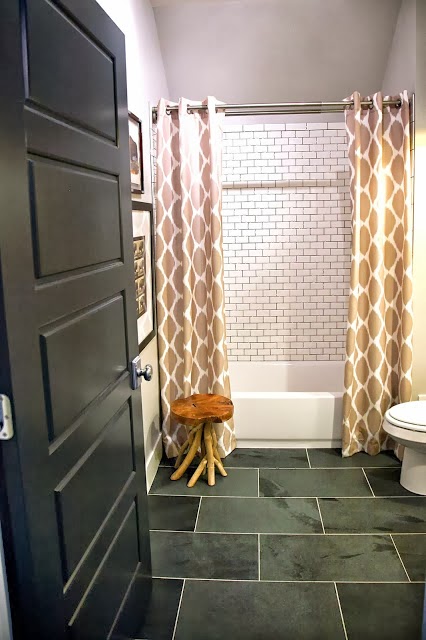 If you're thinking about trying this look in one of your bathrooms, here are a few drapes that I think would work for a master or kid's bathroom. Above, they've used the Ikat Ogee Curtain from West Elm
 At first glance, these look like just drapes with a small blue pattern but….
look closely….love these Land of Nod Fish Patterned Curtain Panels
for a kid's bathroom and also love the fact that they are pocket rod drapes so you don't see hooks or grommet holes.
 Or, these for a simple look…
These PB Kids Addison Panels
come in three different colors but I think the pink ones would look adorable in an all girl's bathroom.  Or, they would have been great during my single days!
Do you think you will follow this trend?  I'll keep you updated when I decide to give it a try.  Enjoy your weekend and we will see you back here on Monday!