Black windows are a trend that have been around for awhile.  At first I have to admit, I wasn't a huge fan.   It felt so dark to me and I tend to like cool, clean line spaces but then I came around when I started seeing it paired with rooms that had a mix of modern and rustic furniture. I think black windows can lean towards classic and contemporary home styles.  Black windows are really like adding mascara to your eyes, everything just pops and looks that much better!Here are a few of my favorite inspiration images:
No need for window treatments–the black frames are enough!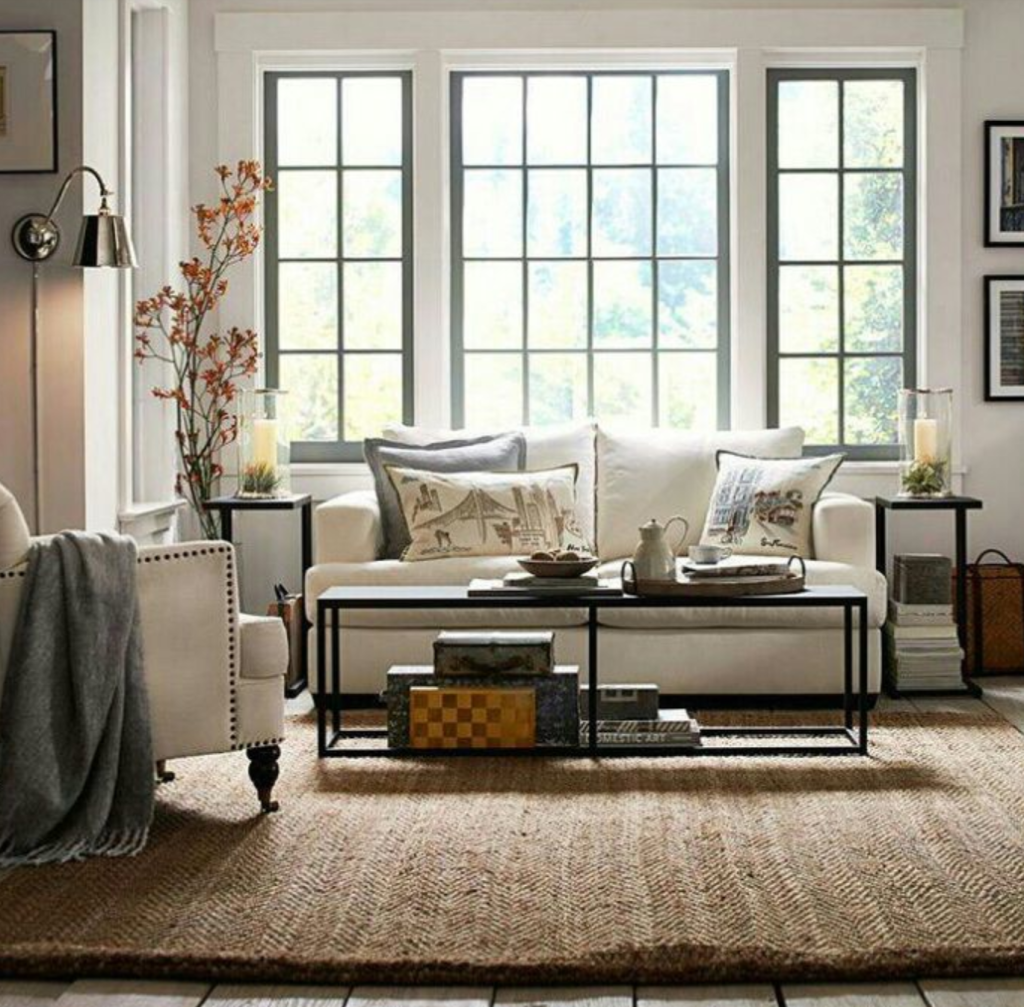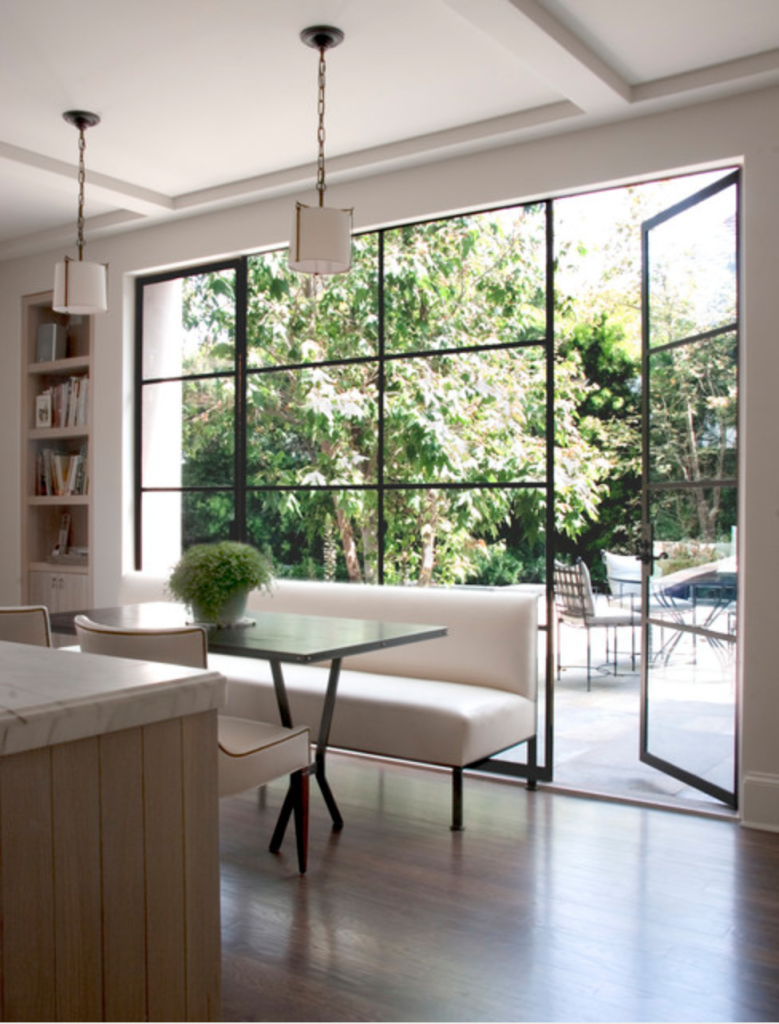 Love this kitchen although, I would love it even more if there were no upper cabinets.  In this all-white kitchen the black window sets it apart from all other white kitchens.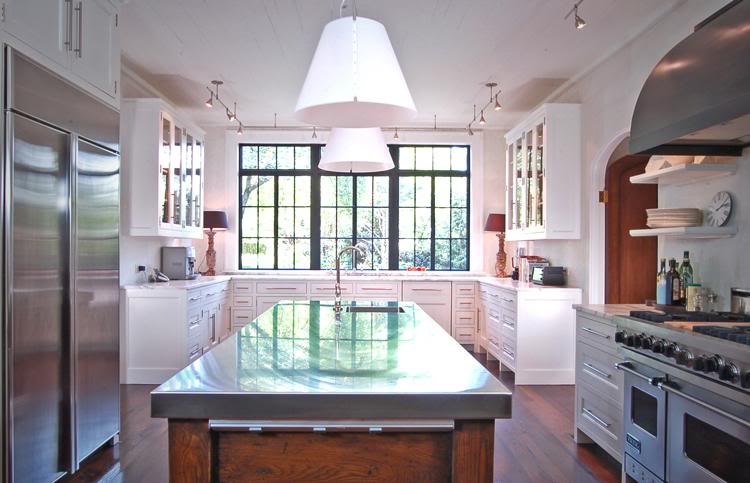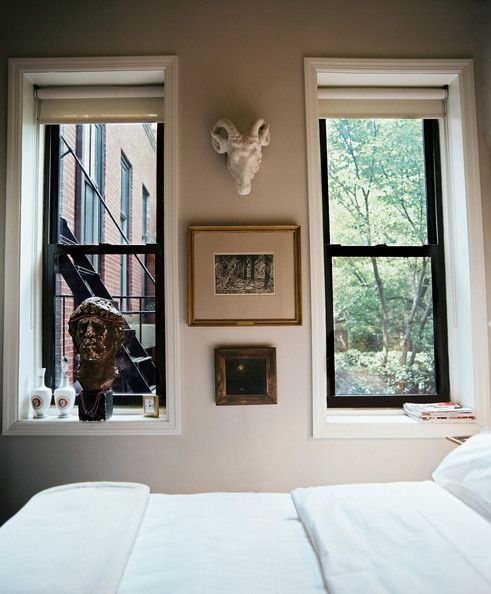 If you're thinking about replacing windows, this image will make you re-think going with standard white.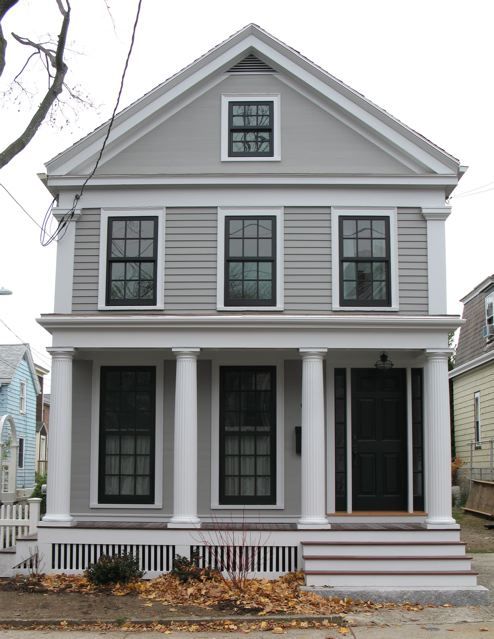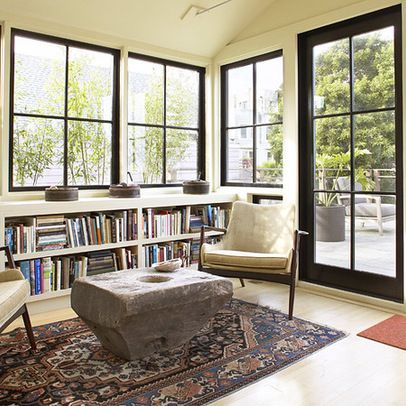 The windows and light fixtures look so good together since they both mimic one another.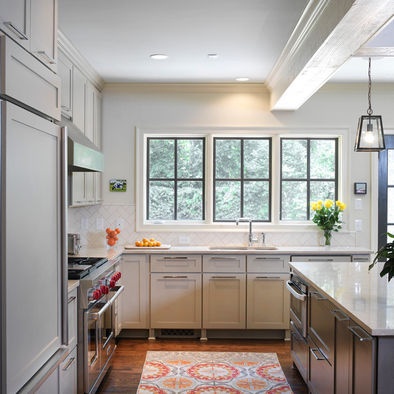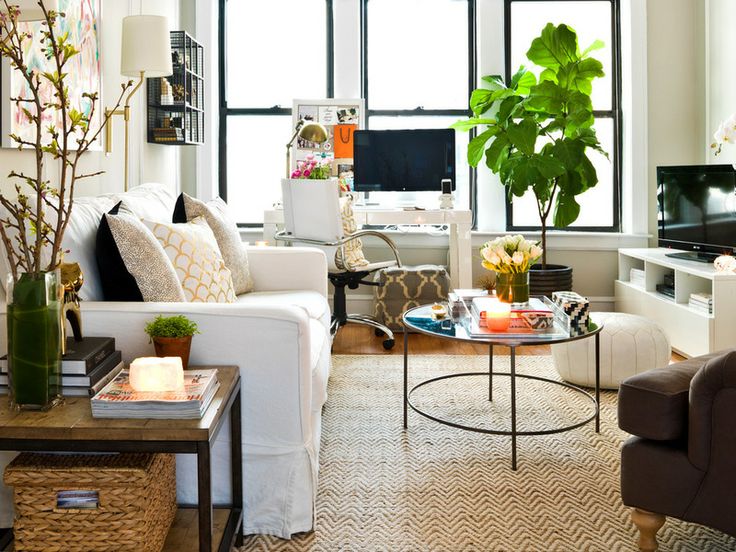 Love this shot but I wouldn't have covered up any of those windows with drapes that are non-functioning.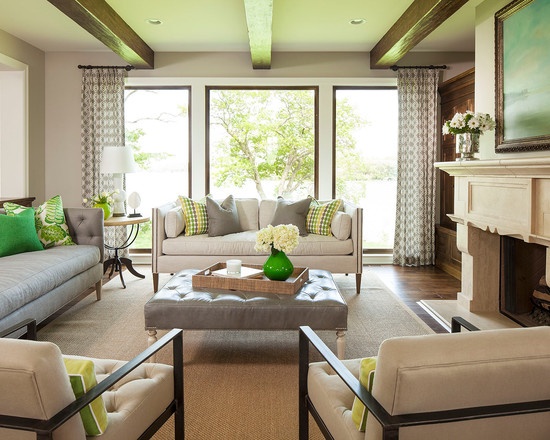 I think most people's natural tendency is go go with all white in their kitchens but here is another example of how painting just one window black gives this room an instant 'cool' factor.