We all have them, celebrities we think we'd be friends with if we only got to meet them. My husband's is NBC anchor Willie Geist (I know, weird right, but we really do think they'd be friends.) I think I might be friends with denim and interior designers Emily Current and Meritt Elliott. The line they did for PB Teen last year is so fun and when I saw this feature on their respective homes on Elle.com, I just loved it!
I could bring my kiddos and sip margaritas with the ladies out here…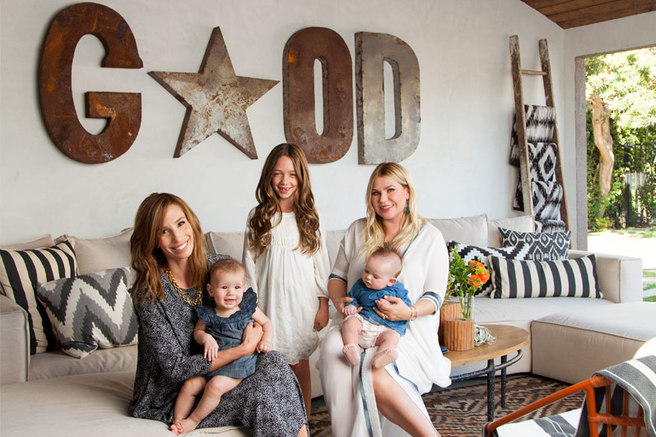 Saw this and yet again want to redo my dining room. Although, this pic is going to drive Amy crazy because she can't stand how kilims always bunch up and even in this otherwise perfect pic the rug is bunched up!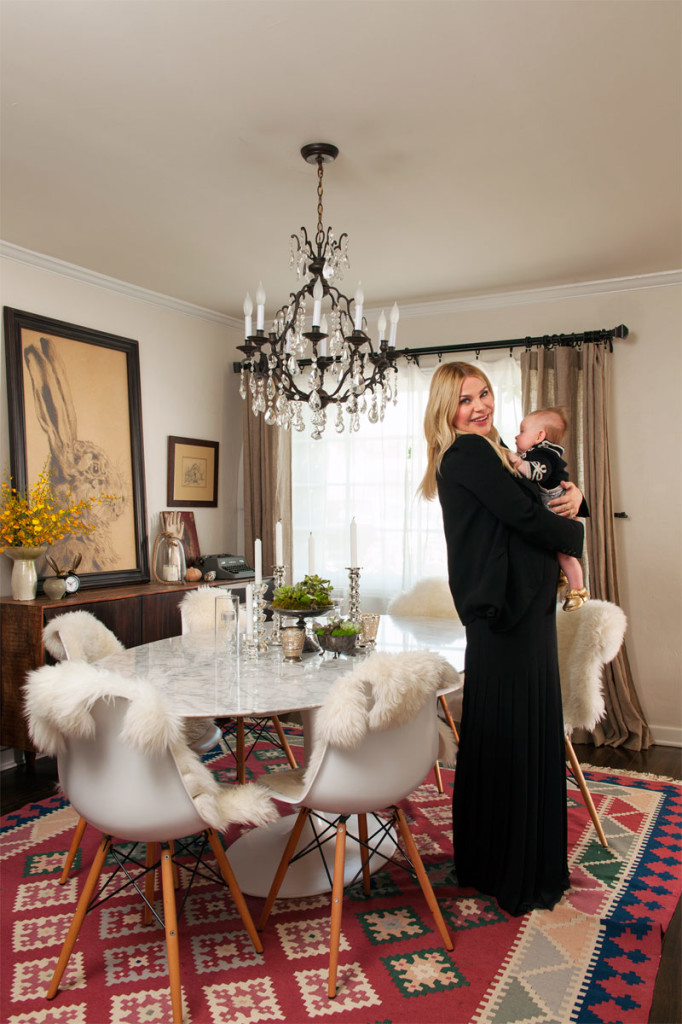 Perfectly styled bookshelves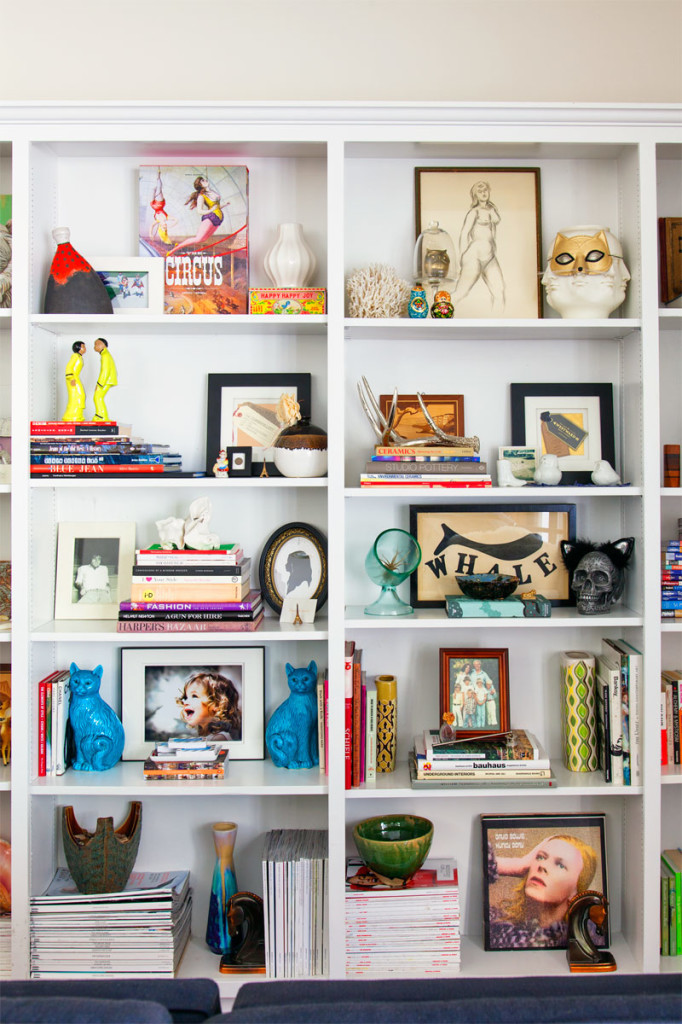 I'm generally not a fan of a swagged chain on a pendant, but in this case it actually adds to the relaxed feel of the room. The oversized lamp on the pedestal side table is amazing and another reminder you don't have to match metals in your house!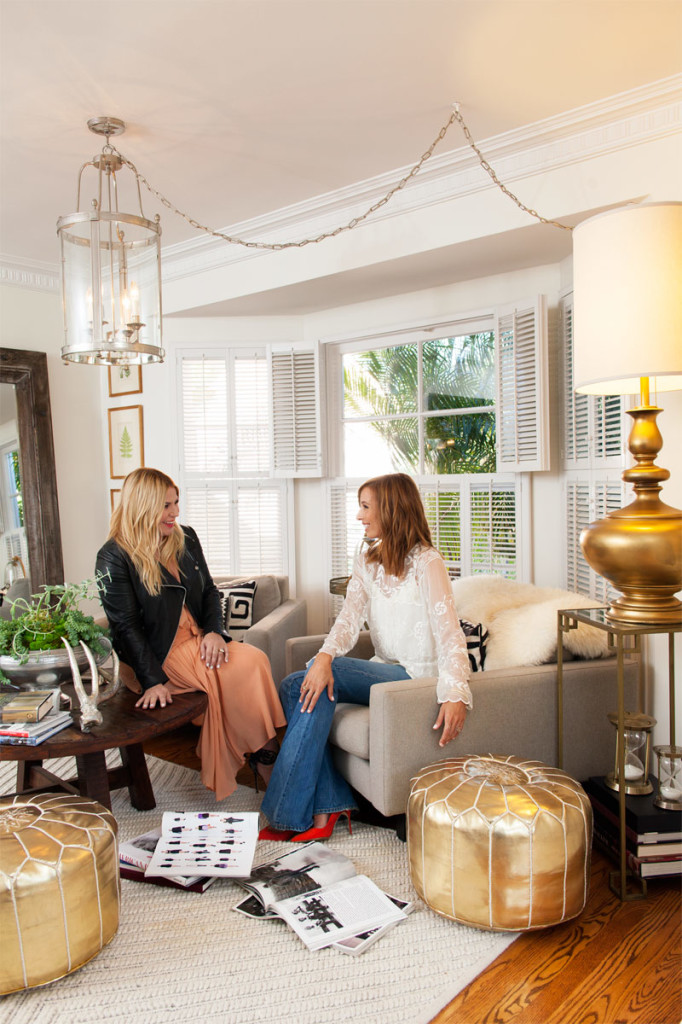 OMG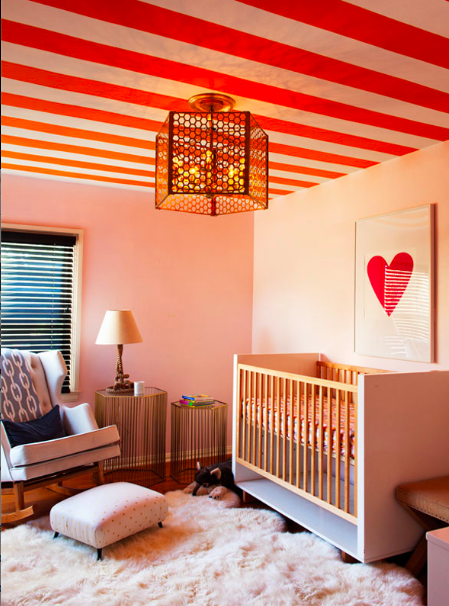 Gallery wall, check. Perfectly accessorized console, check. Terrarium, check. And, I could go on…  Only thing I'd change is the curtains. Generally not a fan of tab tops and I'd like to see them hung 10 inches higher (but who am I to critique these two?!)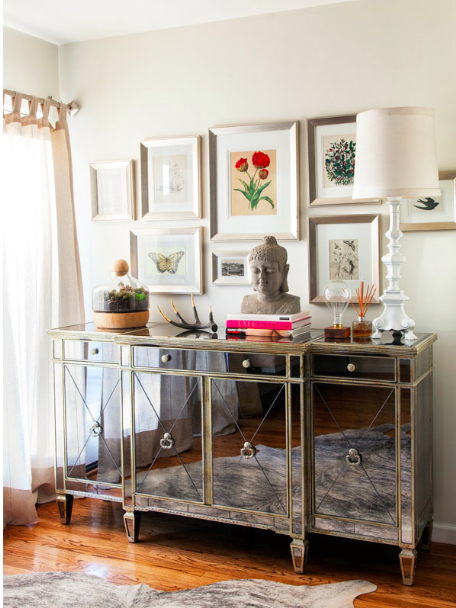 All good on the gallery wall up the stairs! And that dress!!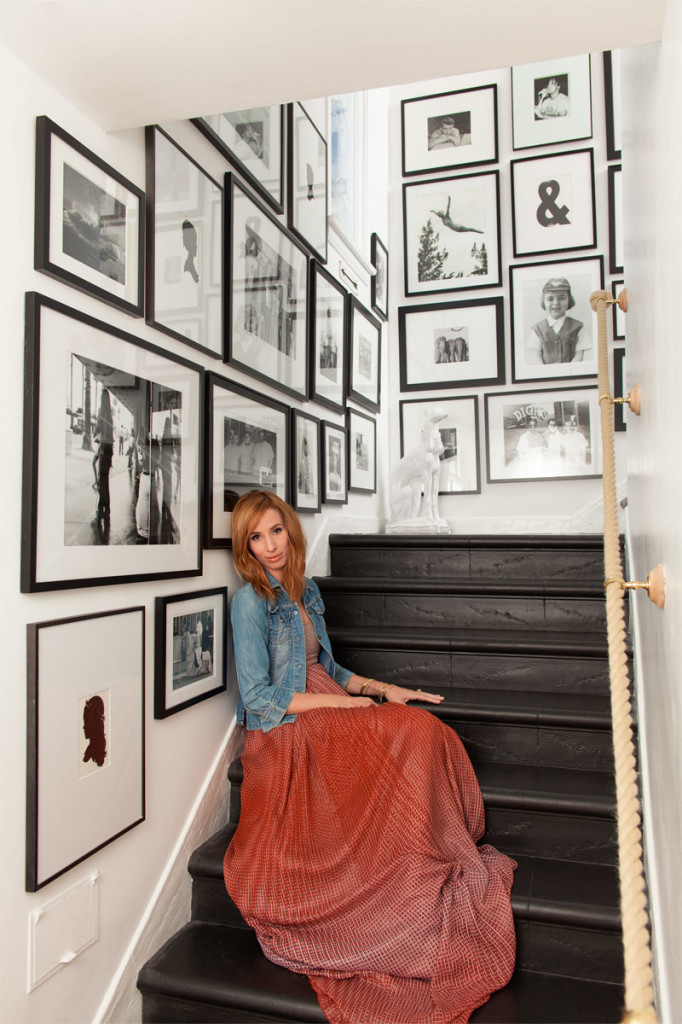 I adore this room. Such a fun mix of styles for the perfectly curated boho look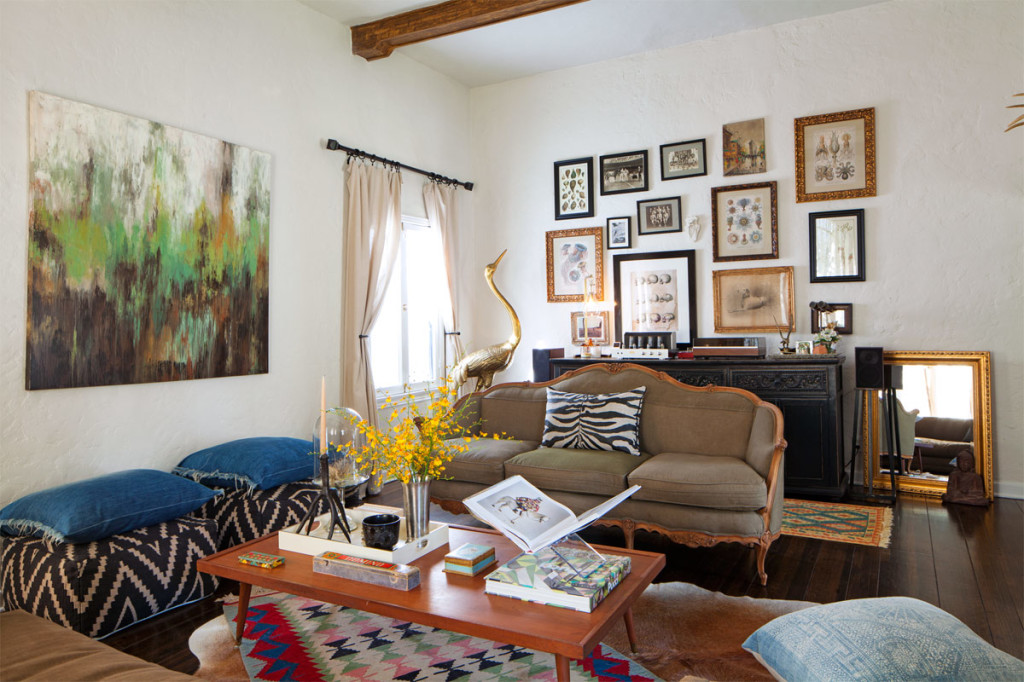 So, how can you inject a little Boho chic into your space?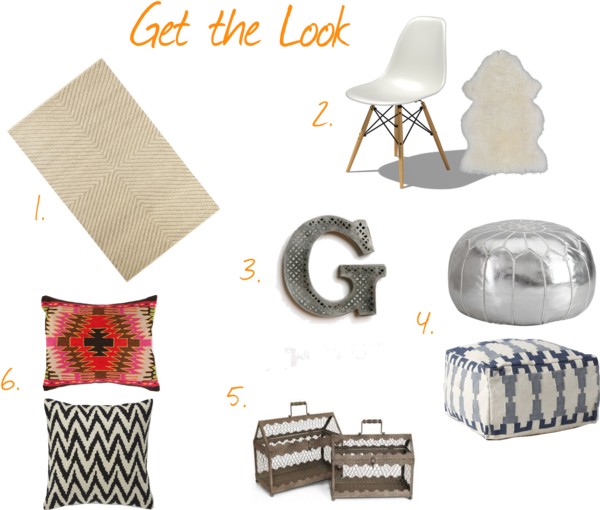 1. The West Elm Chevron Knot Rug in ivory
 is a blank canvas with just enough interest, to build off of. This rug goes great in any room and meshes well with all types of decor. Highly rec.
2. You know we love this Eames Molded Chair with Dowel-Leg Base
 because it's such a classic. And cozy it up with a sheepskin from IKEA.
3. Don't you love the large vintage letters in the pics above? Scour flea markets or go for something easy like these Acid Etched Letters from Urban Outfitters
.
4. Poufs are a staple in any bohemian-style home. You know a trend is in full-tilt when it hits PB Kids! Like this Moroccan Floor Pouf
 that comes in silver and three other colors. Another great one is the Kew Dhurrie Pouf from West Elm
5. So, it might be hard to find that gorgeous cage-inspired light in the nursery, but you don't have to be really literal when you replicate a look. Instead, consider accessorizing with something like these Vintage Terrarium Cage Planters.
They would look great filled with succulents on a sideboard.
6. Pillows are such an easy way to bring in an eclectic vibe. This Magical Thinking Diamond Kilim Pillow from Urban
 is gorgeous with that little shot of pink and affordable! Or, bring in some of that graphic black and white with this Chevron Crewel Pillow in iron.
Have a great weekend!