Updating kitchen cupboard hardware is one of those things that people don't think to do because one, it seems expensive and two there is always something else that takes precedence.  I knew it would be a dramatic difference but I kept putting it off because of cost and I couldn't commit to a style.    After looking at kitchen pulls and knobs for months, I kept coming back to a few kitchen photos I had in my pinterest account starting with this one: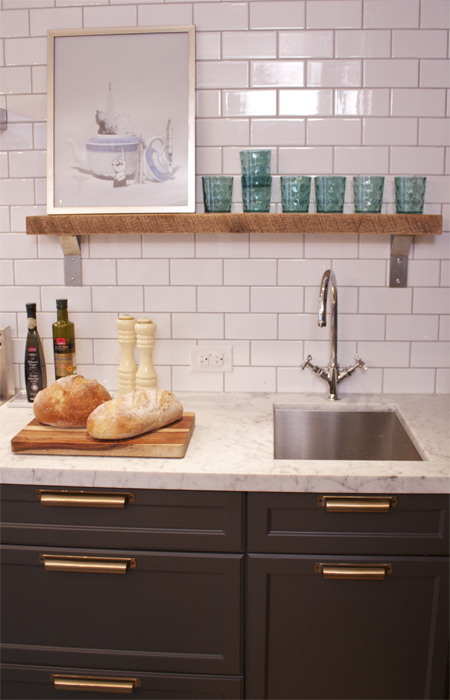 I love this hardware…so simple and industrial looking.  I also love how they chose not to put any knobs on the lower cabinets and went with all pulls.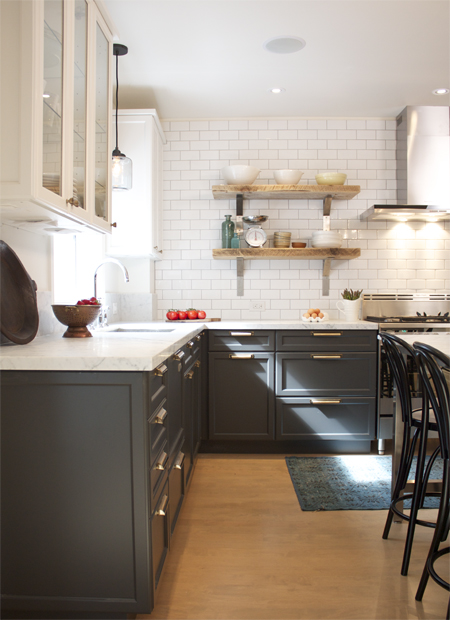 I love them in polished nickel, too.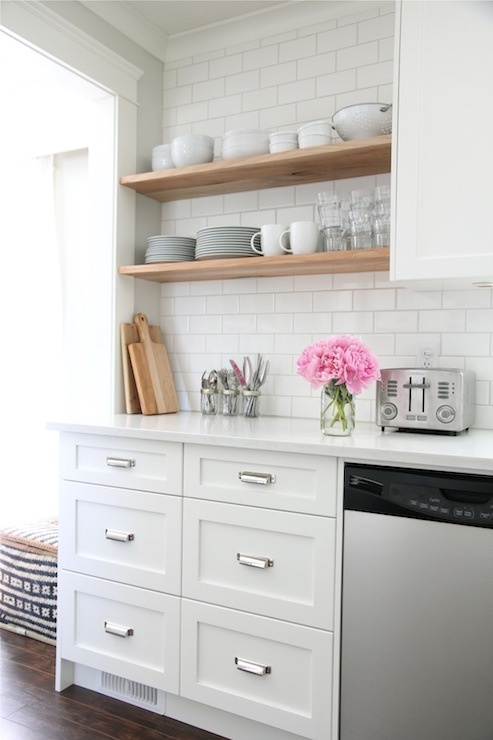 So with those three images stuck in my head, I was on the search for something similar, if not exact.  Here's where I landed…..the Duluth pulls from Restoration Hardware.
The Duluth Knobs were a little too modern for me (hard to believe, right?) so I went with the Lugarno instead.
Here's the before:
Not sure if you can tell how 'cheap' looking my kitchen hardware was in this before photo.  I think I was so excited to get rid of those pulls and knobs that I didn't slow down to take a close up photo.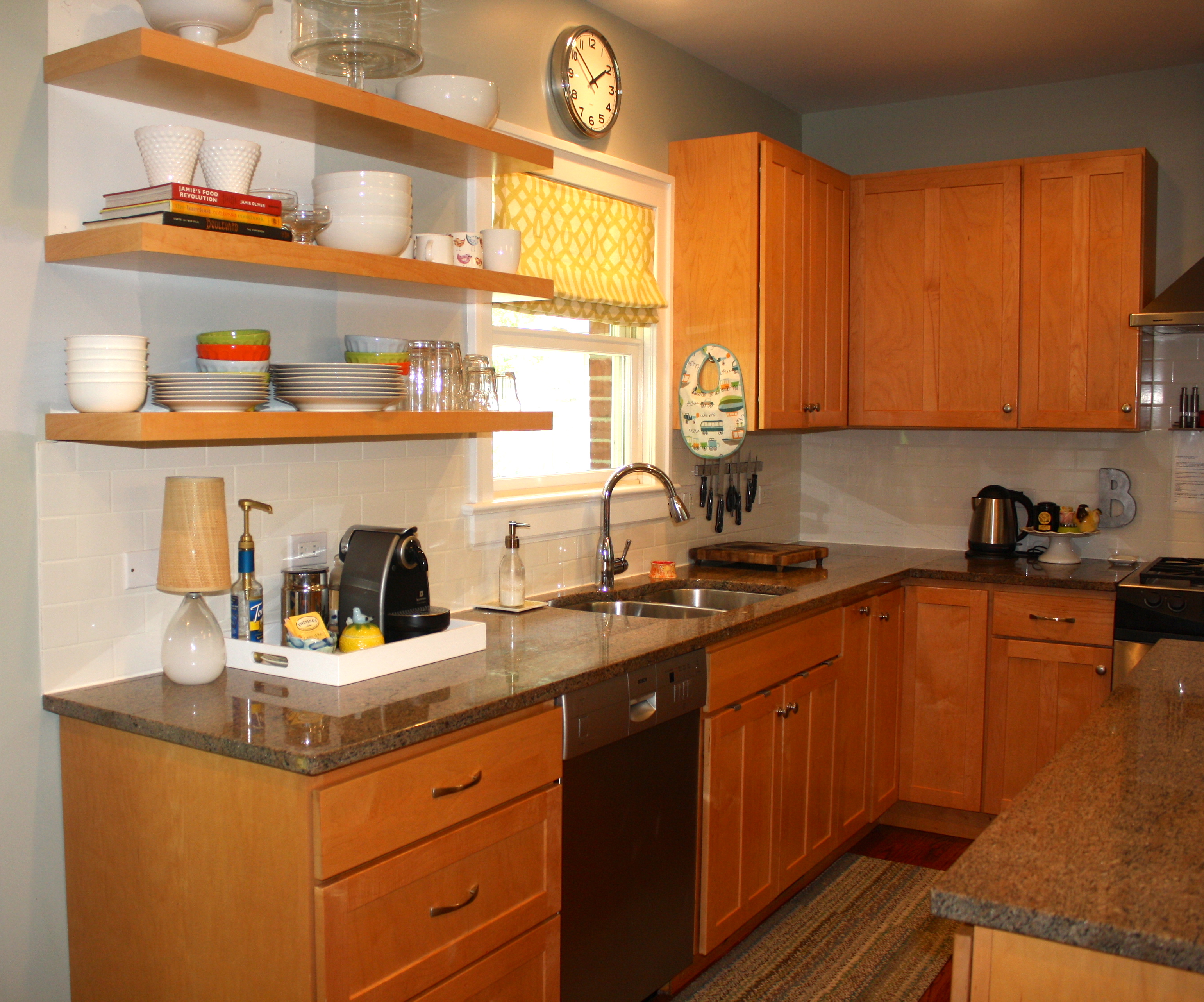 Here's the after: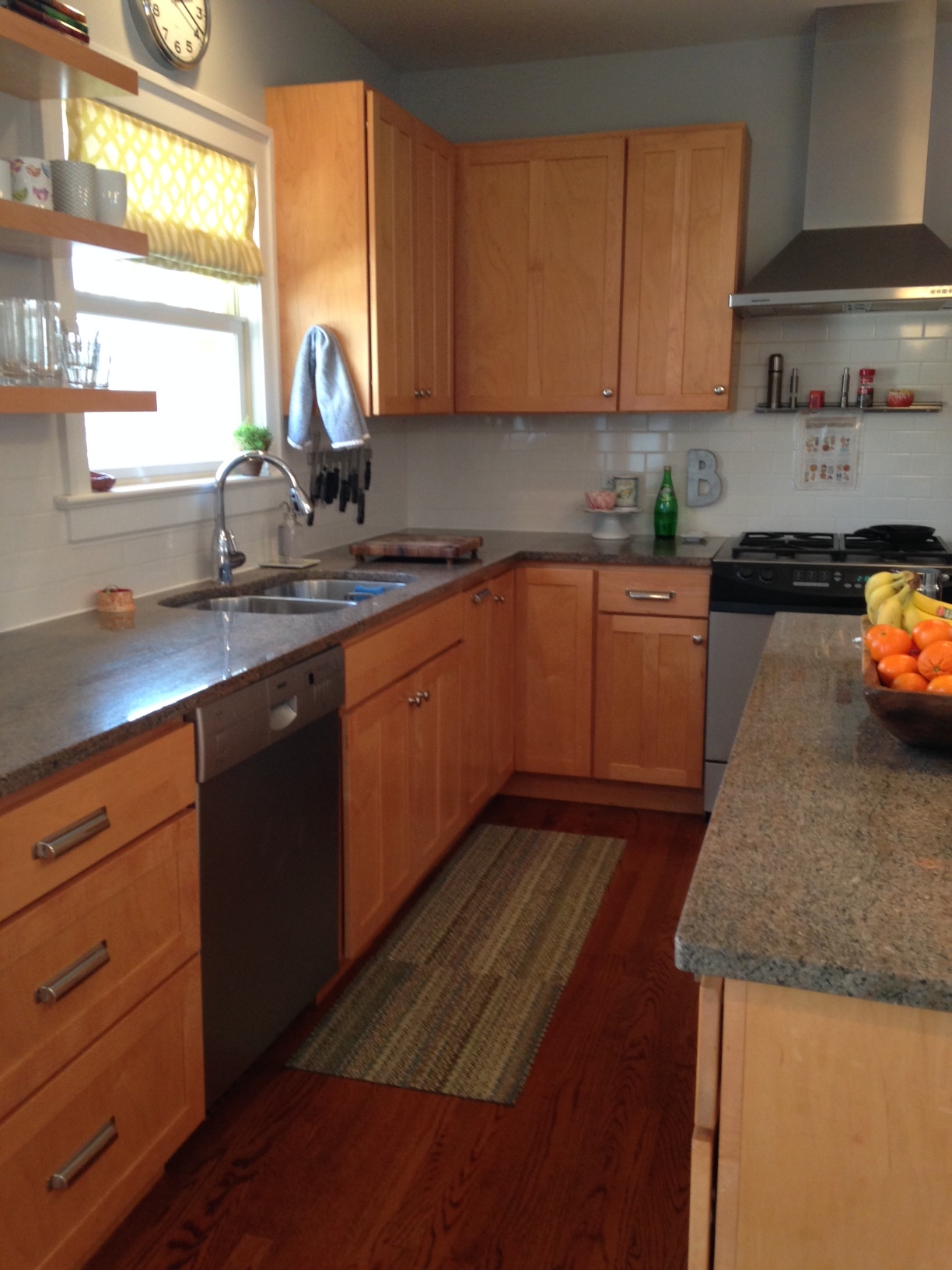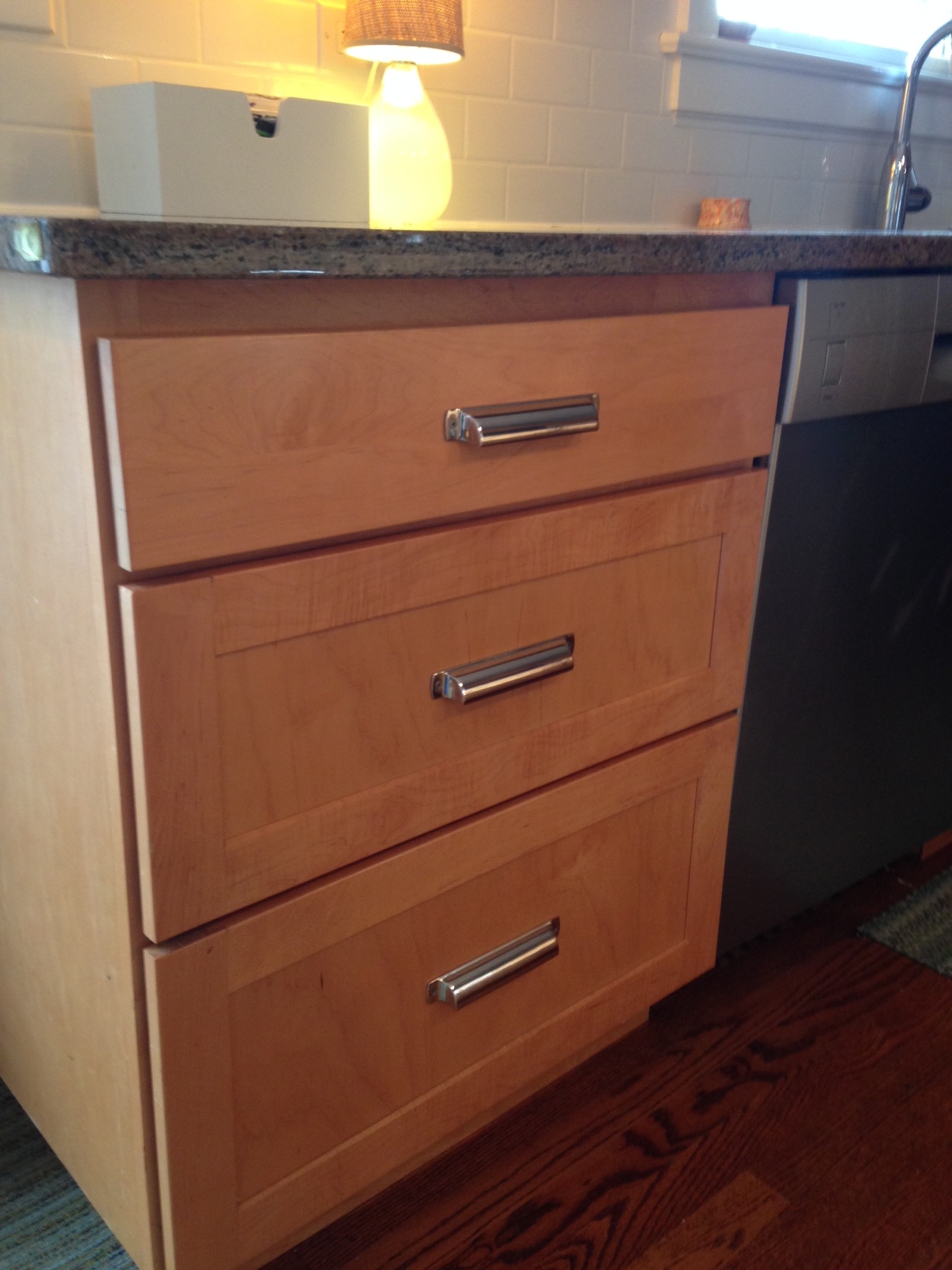 Now I really need to replace the countertop and see if that makes me like my cabinets or do I pull the trigger and paint white?  I've only been debating this for four years now!