In blog world, we've been seeing striped walls for a while now.  I'm still not convinced it's the best choice for living spaces in your home except in kid's bedrooms.   However, I've found a few rooms that are I think are an exception because the stripes are so tastefully done.
The wainscoting is key here to keep the stripes from feeling overwhelming and not give the illusion that you're in a circus tent!  I can't help but notice the beautiful herringbone wood floors.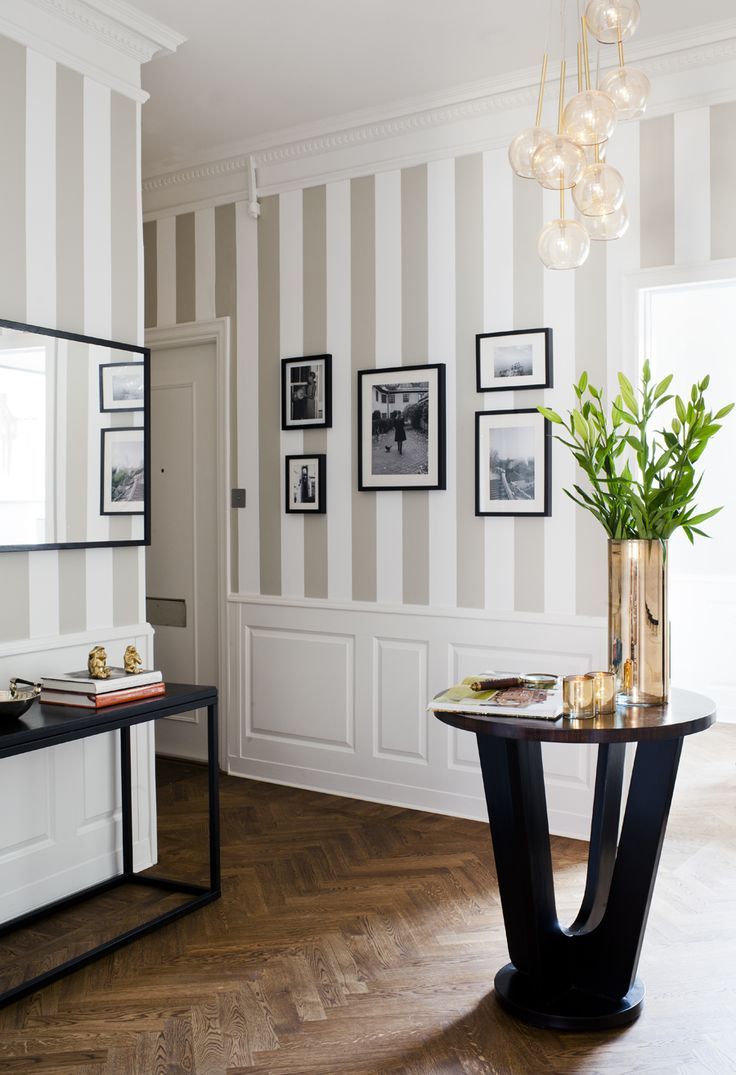 These horizontal stripes are so subtle that I think it works in this room.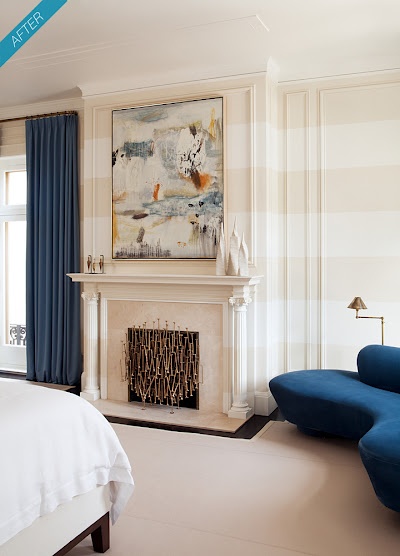 Like kid's rooms, I think stripes in an office can be playful and fun.  Love this accent wall of gorgeous, gold stripes!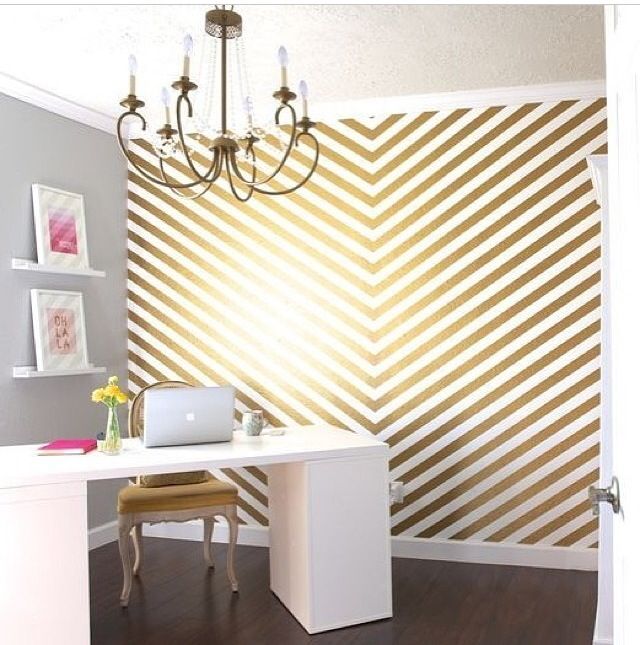 A kid's playroom is another great room for showing off stripes.  We've featured this photo before on our blog, but it's too good not to show you again.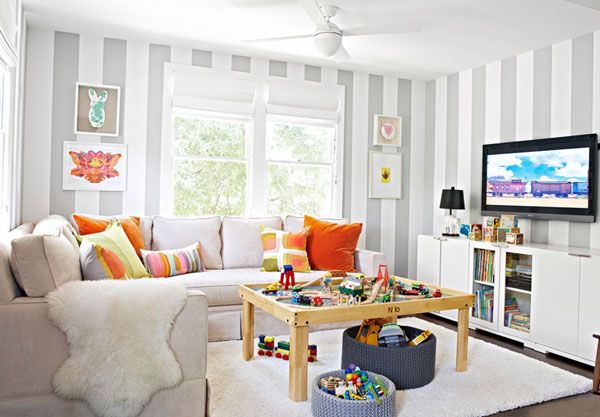 There are plenty of great examples of using stripes in a kid's bedroom.
Love the mix of pattern in this adorable girl's room.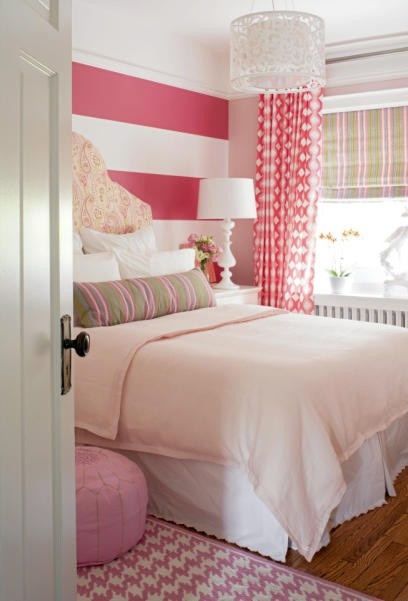 Something different….but could you image taping off these lines???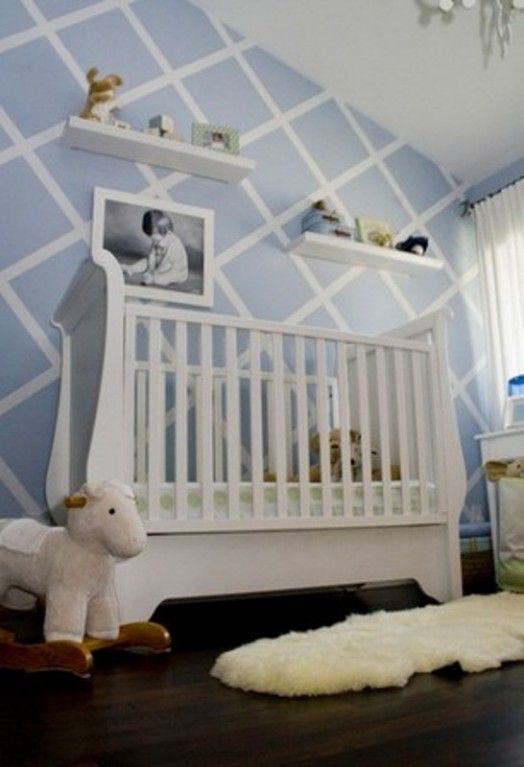 Love this but I'm wondering if this is wallpaper?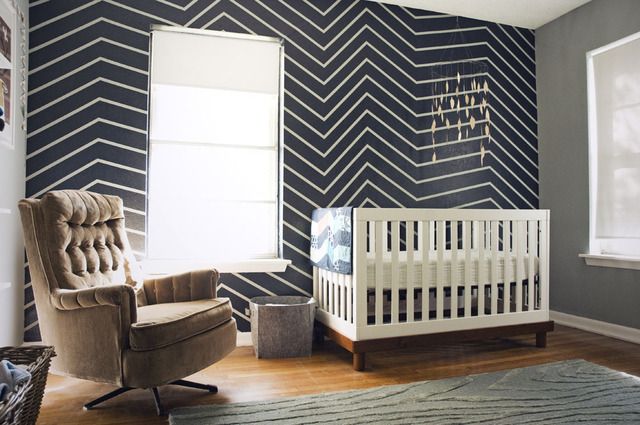 A different take on the chevron stripe!