I've been trying to figure out the best way to set up my entry. I've had this piece there for a while, but have recently felt like it was kind of large for the space and am looking for a way to open things up and make the entry feel bigger and brighter.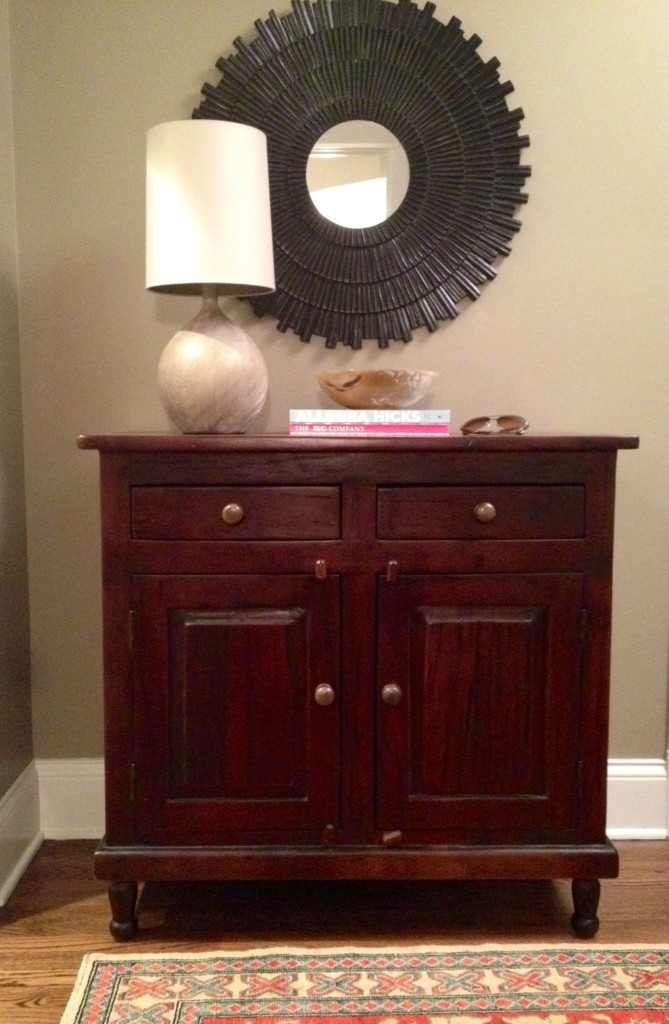 I moved the mirror to above the fireplace in my family room as you may remember from this photo a couple of weeks ago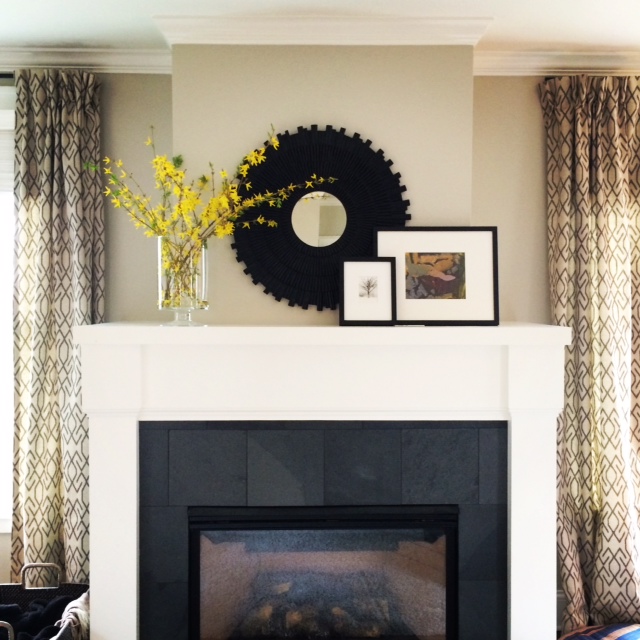 So, I've been trying to think of a replacement piece in the entry. I only have about 14 inches of depth to work with. I've thought about doing clear acrylic console table
 but honestly, I'm a girl who needs storage. Then, I saw this idea in the June issue of House & Home and thought it was just brilliant.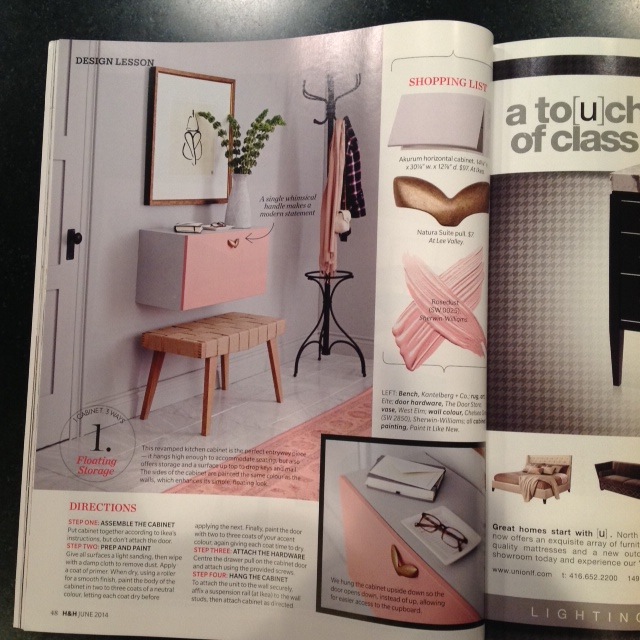 How great is this idea to use a kitchen cabinet from IKEA to create a custom entry piece? I love that it's a totally affordable way to create a custom piece. At less than 13 inches deep and off the floor it's perfect for smaller entries and creating a sense of space.
The cabinet is a simple kitchen cabinet that costs $69!
I'd love to paint it a deep glossy navy (I'd do the whole thing not just the front as they've done) and then put one of these Swirled Geode knobs
 on the front for a little luxe
Then maybe throw one of these upholstered stools
underneath so people have something to pull out and sit down to put on their shoes.

Maybe even this frequent DIY failer could pull this one off.