This summer, we've been working with a wonderful family in Evanston on a full-home renovation. They want their home to be transitional with some fun details, but timeless.  Nothing is complete (and you know we've been terrible at shooting our final projects anyway so don't keep your hopes up!) but here are some less-than-stellar iPhone progress pics.
Kitchen lights are in and amazing. David Hicks pendants you never disappoint!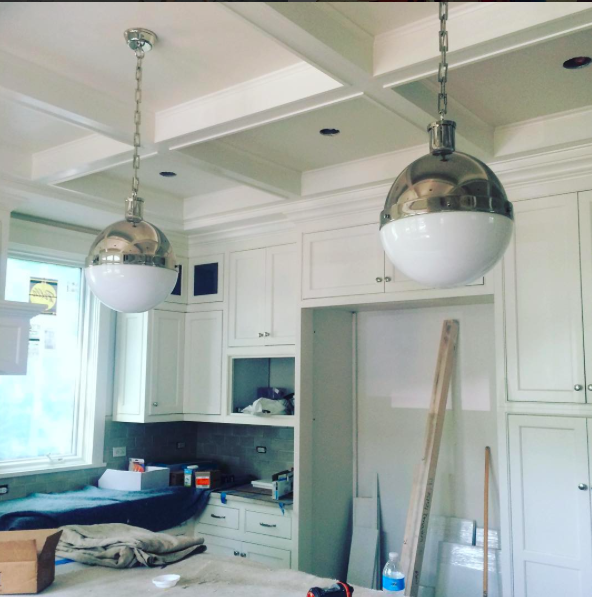 Two of their three girls are sharing this bathroom. Because it's a bathroom for young kids, we didn't want the choices to be too expensive so we used affordable materials in a fun way. A great porcelain tile was laid herringbone style, simple subway tile got a dark gray grout and for a little fun we did marble bubble tile on the shower nooks.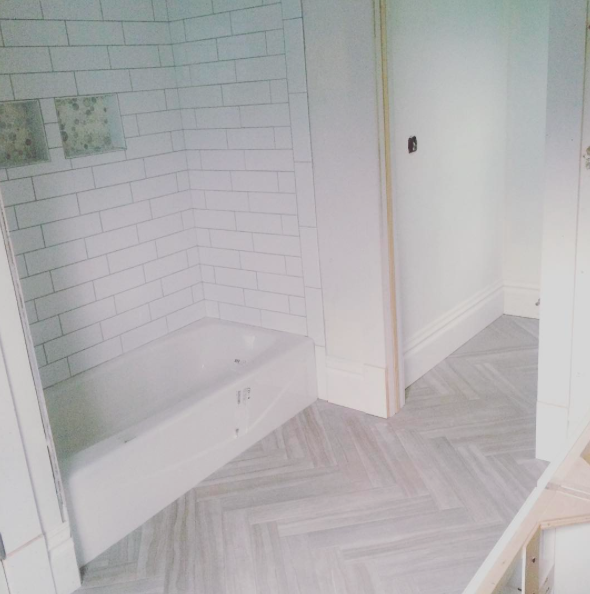 In the master bathroom, they really wanted their shower to be a statement so we did a gorgeous accent wall with a marble mosaic tile.  SO pretty!  The floor is a large hex which contrasts nicely with the tighter swirl on the accent wall. And who doesn't love a statement light in their bathroom?