Remember last week, I posted about Pantone's colors for Spring 2014? Well, thought we should revisit the fall 2013 colors because seriously they are gorgeous! Beautiful, rich, deep colors that remind me of an autumn forest at sunset. #3-Emerald-is Pantone's color of the year and was on their Spring 2013 list as well.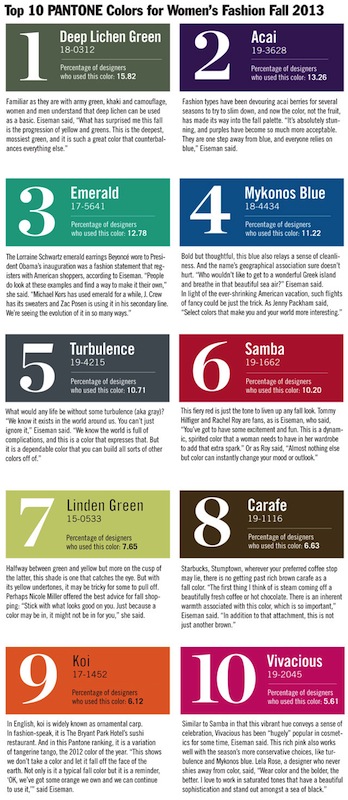 Looking to bring the fall colors into your home this season? I discovered designer Amanda Nisbet–her work is so beautifully colorful and really demonstrates how the Pantone colors can come to life in interior design.
Acai curtains on Carafe walls = decadence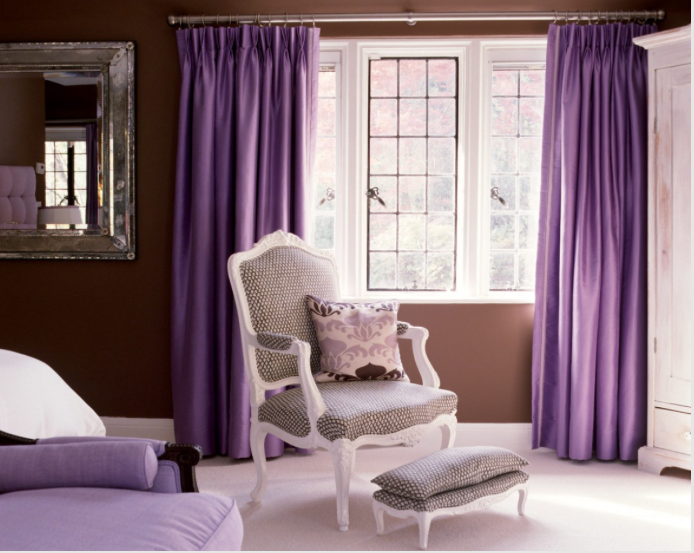 Linden Green grasscloth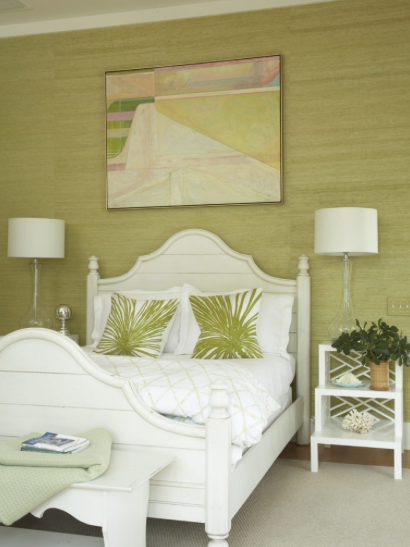 Koi and Vivacious are perfect together!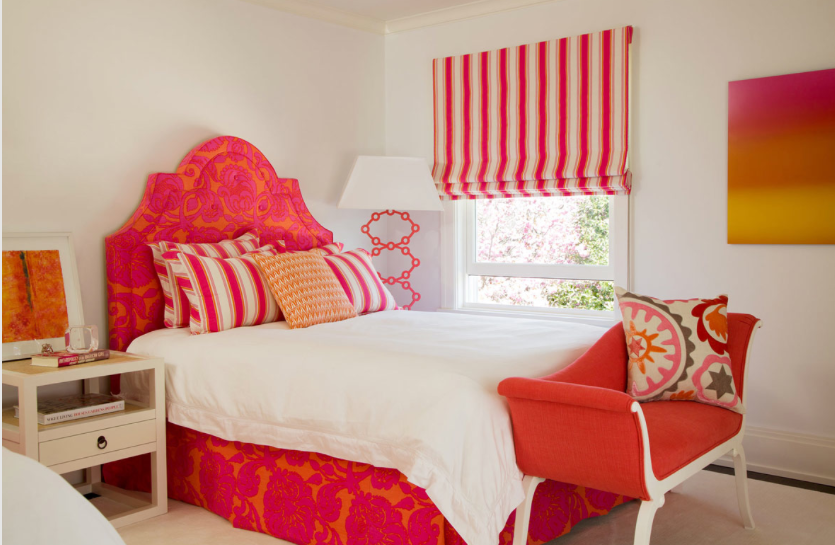 Samba accents give a pop to off-white walls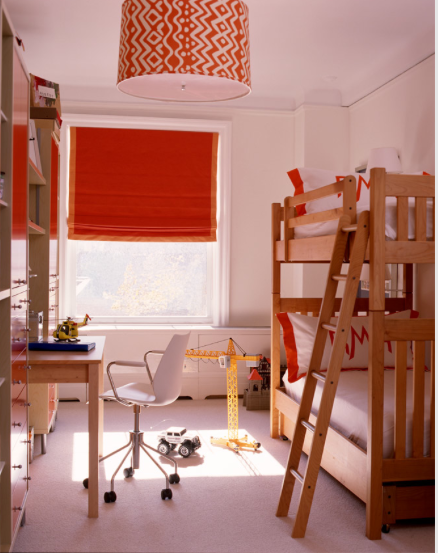 Try a deep grey like Turbulence on your walls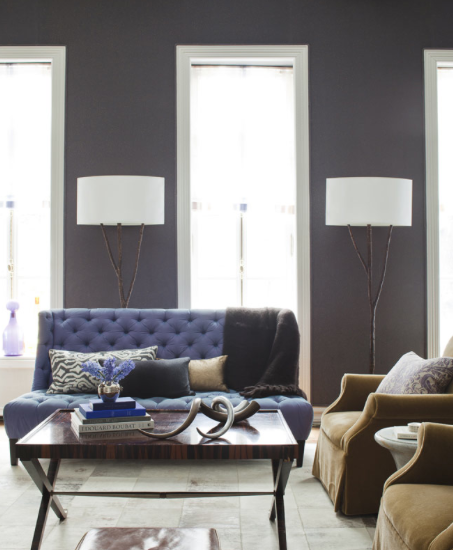 A little Emerald makes a big impact in this open living room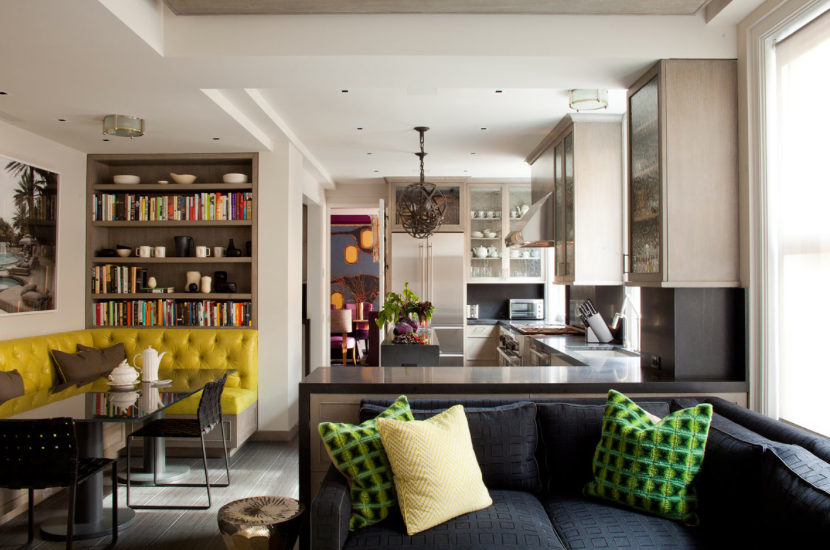 Deep Lichen Green is gorgeous with Acai purple and brass accents (this bed and side table are to die for!)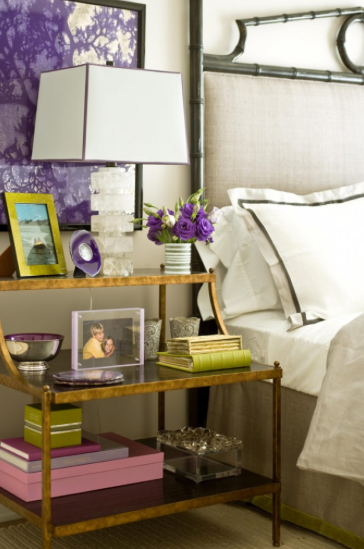 Mykonos blue in a dining room–so fresh and pretty