Hi everyone. It's December–what?!?!  Hope you all had a great Thanksgiving. Super low key here with a nice family meal at my in-laws and quality time with the kids and a husband much in need of a few days off. Saturday night we headed to Lincoln Park zoo to see the annual Zoo Lights exhibit. If you're local and going, one piece of advice: Get there early!! Says it starts at 5, but we were there at 4:15 and all the lights were on, it was still light enough to get some good family pics and by 5:15 the place was a freaking mad house. It's definitely a nice night out though.
This is the kids pretending the light zebras are coming to life and about to attack…
And this is about as good as it gets for a pic with the kids these days!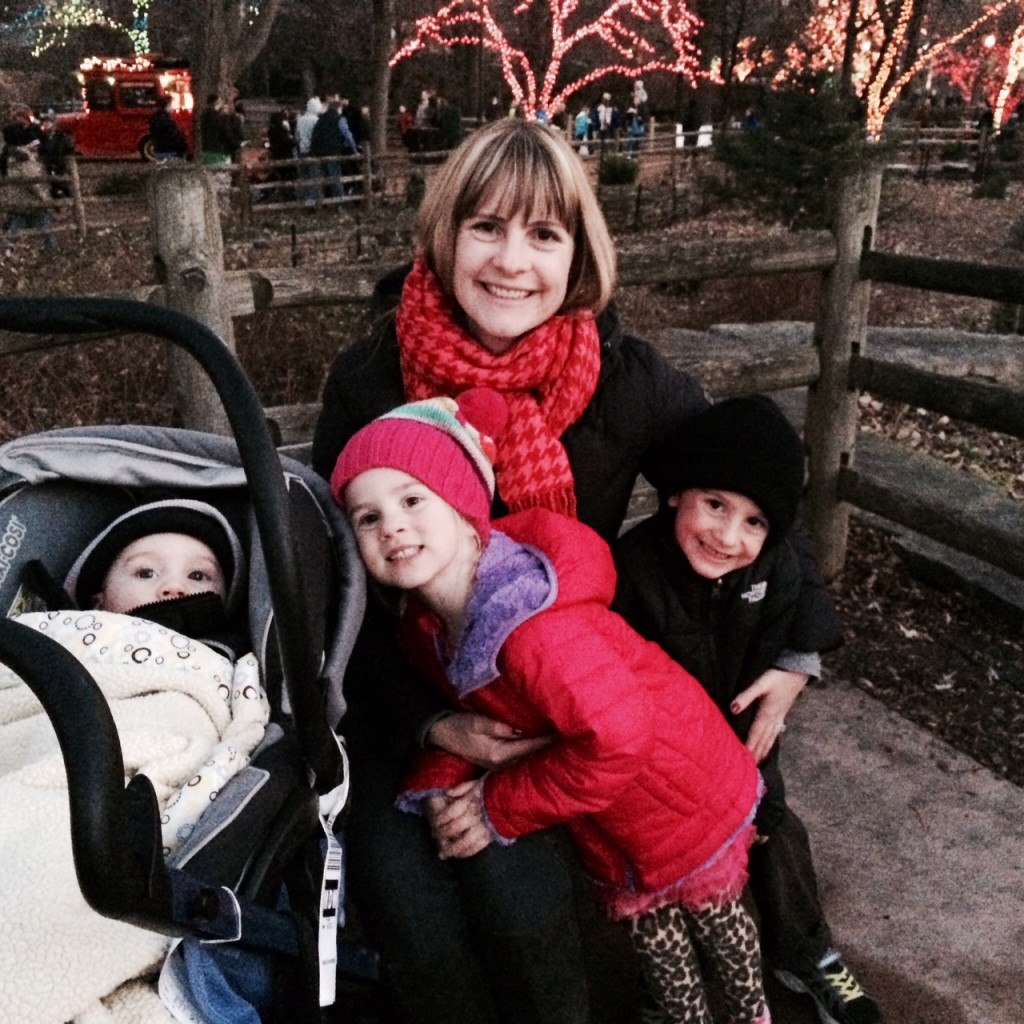 So, Amy and I recently took on a new project working with a client on some updates to her kitchen. She's adding a breakfast nook with a corner banquette. We first chose the table and ended up going with the Aria table from Room & Board to go with the bench seating. She then asked us to give her some suggestions for chairs to go on the other side of the table and new barstools at the kitchen counter. She wants a clean, simple, contemporary look. So, we decided to give her some flexibility and give her four choices of stools, four choices of chairs that she can mix and match. i.e. pick your favorite of one, and it will go great with any of the others.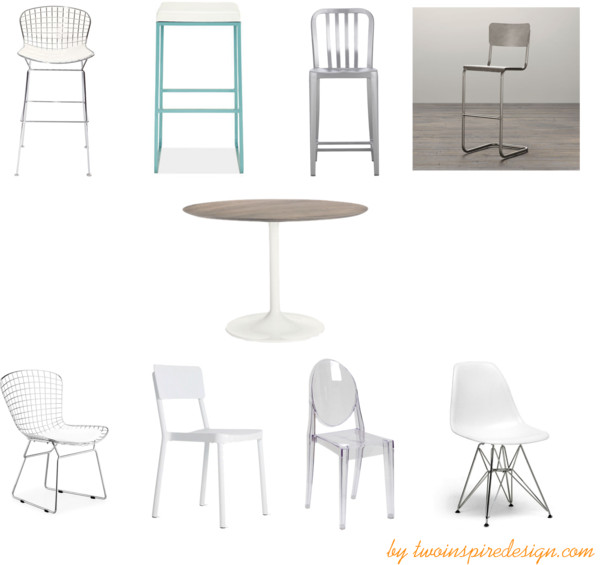 Our client loves the wire chair and barstool so we gave it to her the choice in both a chair and a stool so she could decide which was her preference. While yes, she could decide to go matchy matchy with the two wire choices, our one piece of advice was to not do this so that she has a slightly more eclectic look. Where'd she end up? Well, got a text today that she's decided on the third stool (aluminum Navy style from Crate & Barrel) with the fourth chair on the bottom–the Eames molded plastic chair from Room & Board.
Which would be your favorite combination? If you're looking for a little inspiration on eating nooks, check out this post.