I was walking the dog this morning and picked up the latest copy of Modern Luxury Interiors–Chicago. This is a fabulous (Free!) shelter mag that always features beautiful local homes. I fell in love with this gorgeous Lakeview property designed by Randall Architects for Trainspotting novelist Irvine Welsh and his wife. (I must admit I never read the novel, but saw the movie and it was good, but super creepy for me!)
The colors in this place are amazing; you see color in really unexpected places…like the dash of green on the right wall in the pic below…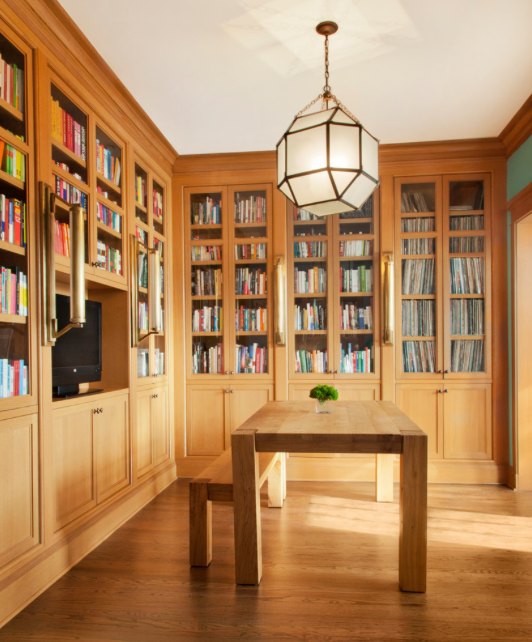 Or the robin's egg blue kitchen cabinets–I would NEVER have the guts to do this, but it is seriously gorgeous. And there are those library lights again!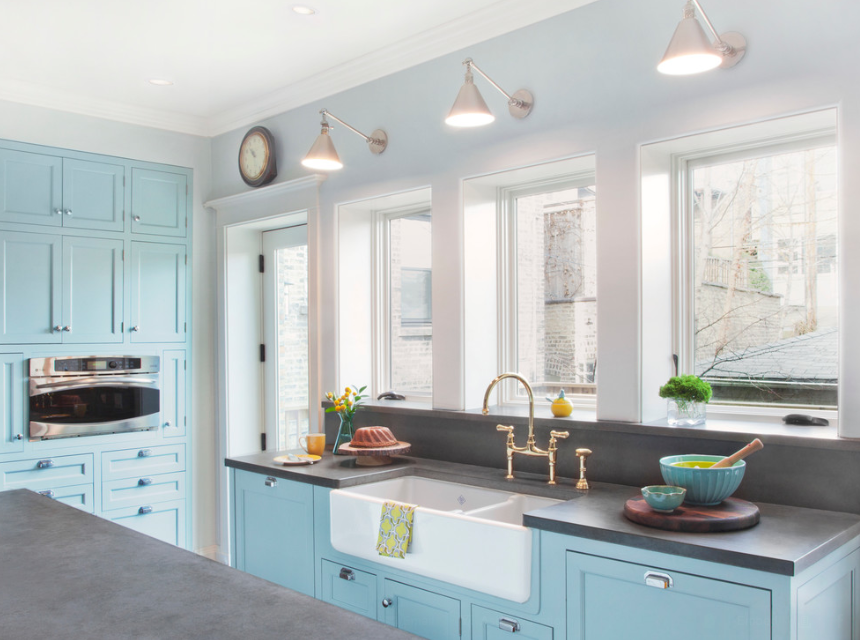 And then to pair those cabinets with a bright stove…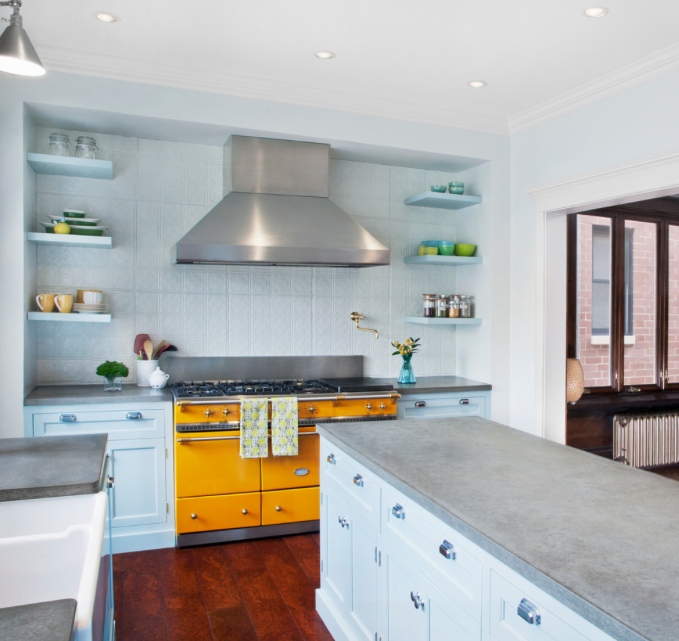 The palest of pink and mint green in the main entry/living area actually appear neutral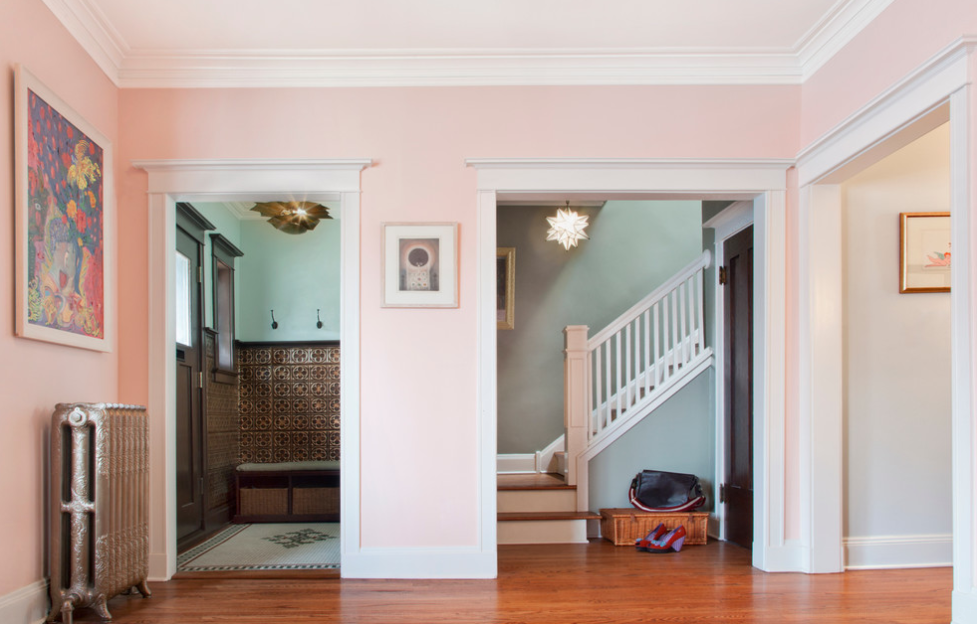 Love this green claw foot tub…apparently a Craigslist find–it takes this bathroom from something beautiful (but expected) to something really special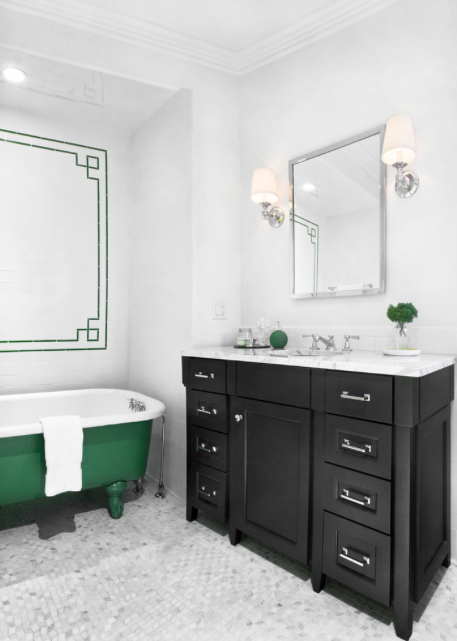 And oh Hicks pendant how I love thee…another little splash of color in an unexpected place.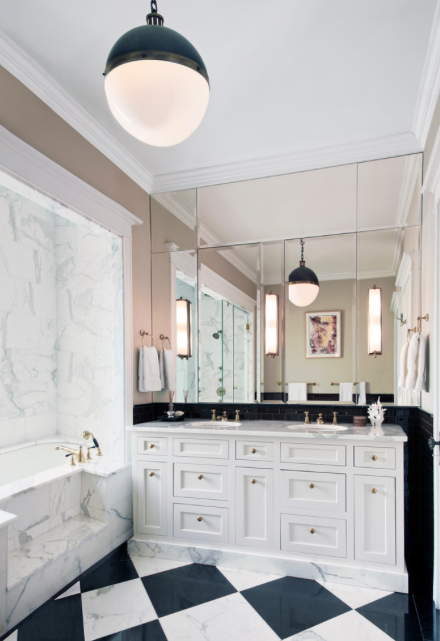 The beauty of this home, is that the devil really is in the details. Yes, there are the obvious beauties like the stove and the green claw foot tub, but everywhere you look there is beautiful, carefully-chosen lighting, hardware and other touches.