We might as well just stop apologizing for our infrequent posts. We're lucky enough to have all the work with some great clients right now, but it's definitely draining all the energy we used to spend writing good posts. Sometimes we're in a blur of furniture, paint and fabrics…a good blur it is, but nonetheless a blur! Amy and I always talk about how you have to be so careful that through the overwhelming number of choices out there, you don't just default to your safe choices; that you challenge yourself to think about new ways of doing things. So, I love it when I come across another designer's project that does exactly that–puts a spin on things and makes it special.
This Park Estates Residence by FLO Design Studio is like the perfect intersection of gorgeous glam and family-friendly fun.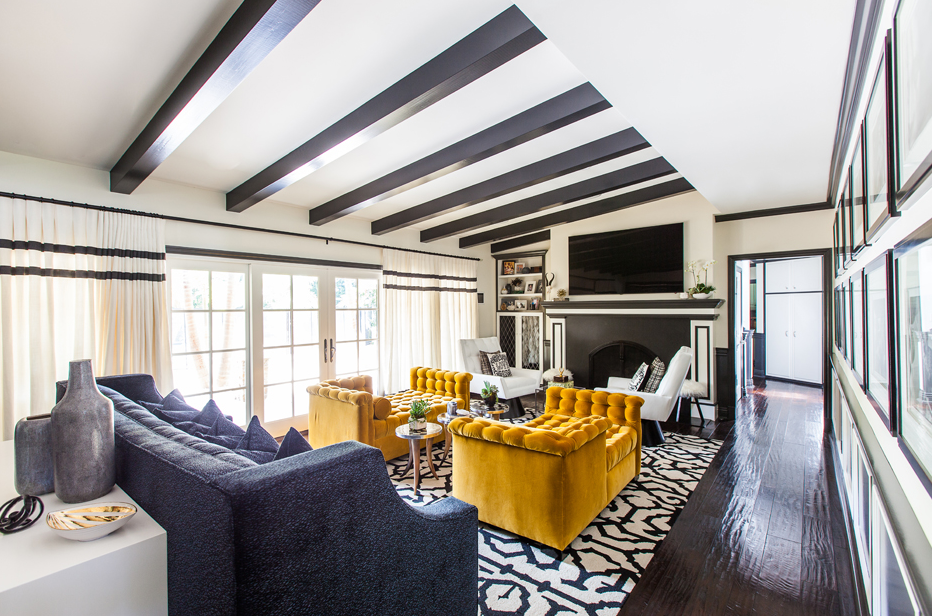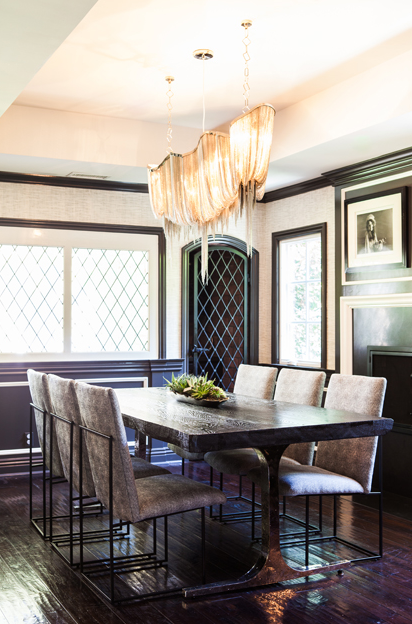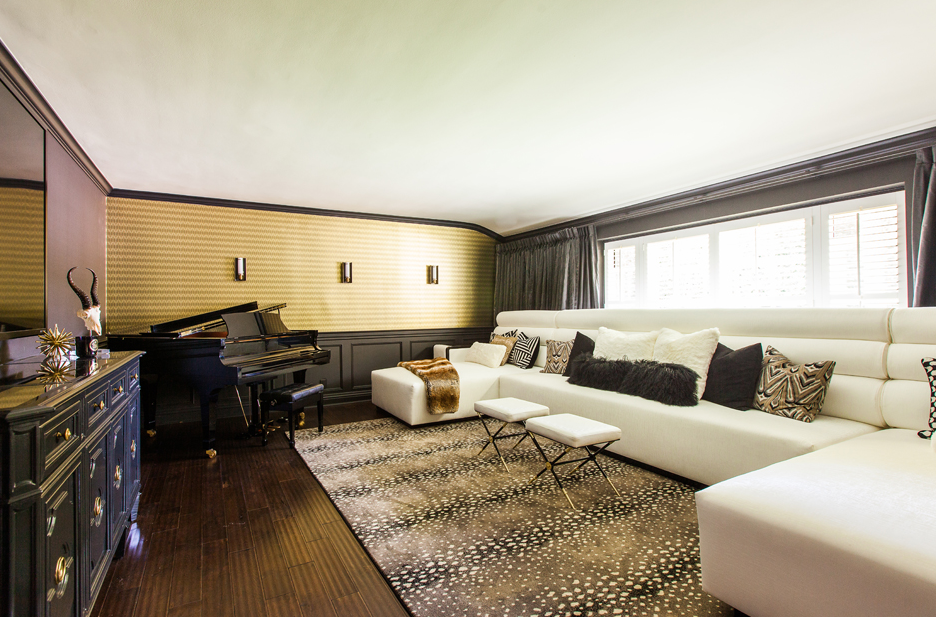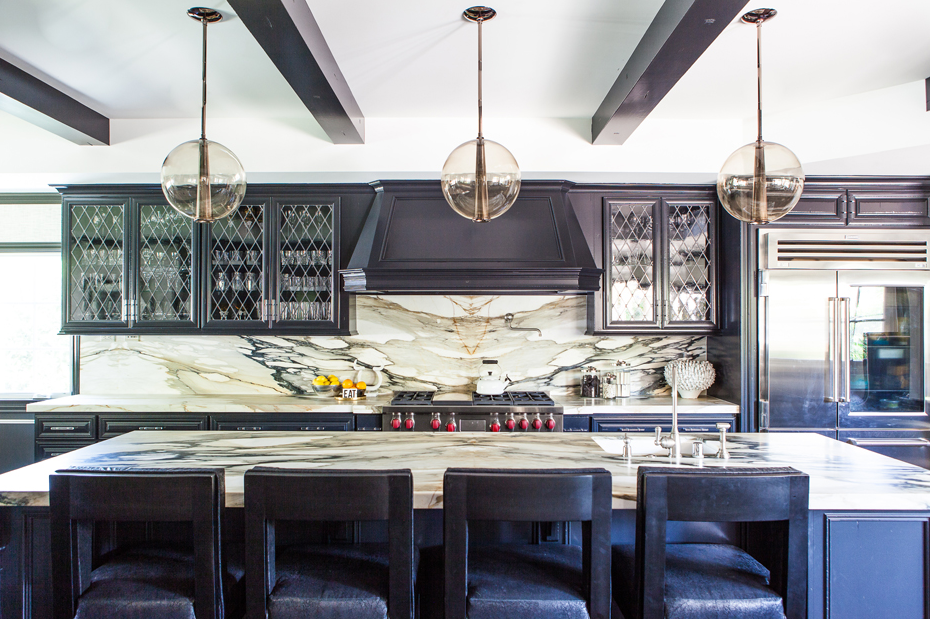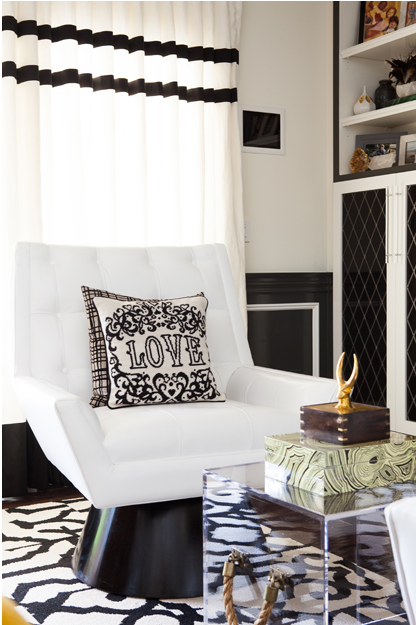 The best part of the house might be the kids' spaces though!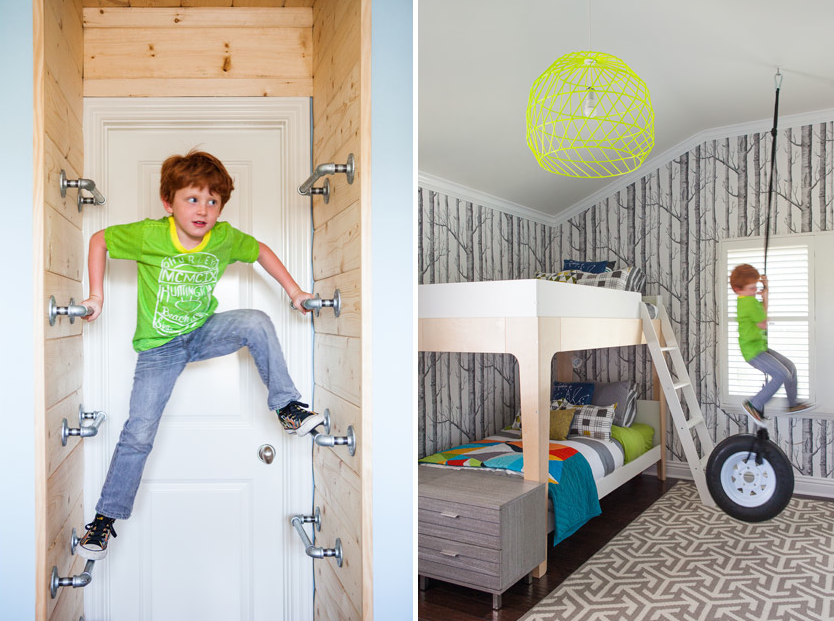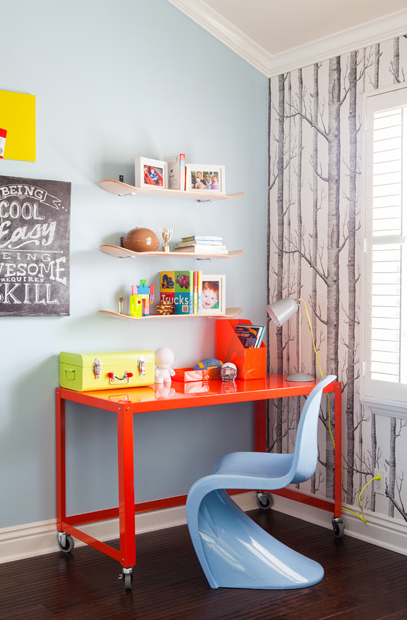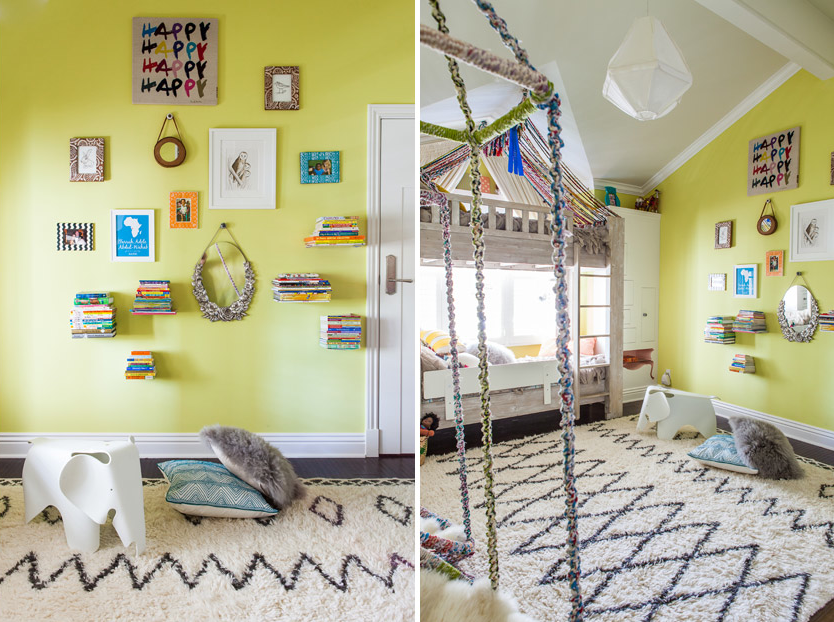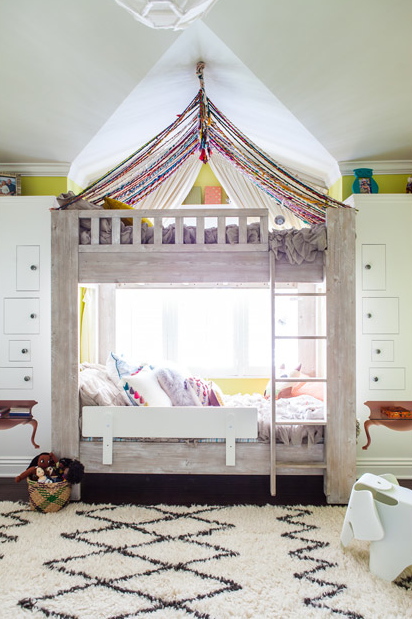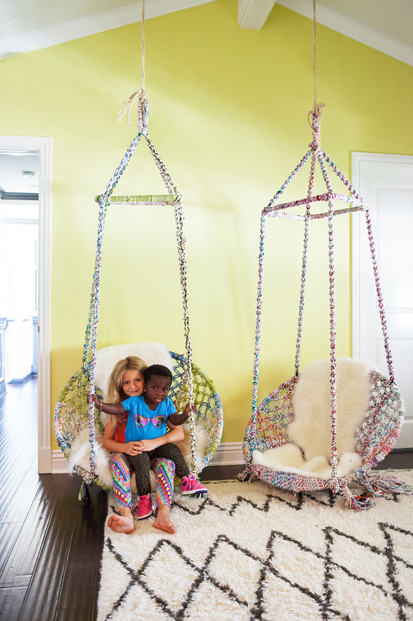 I imagine this little door goes to a secret closet hideaway made especially for two lucky little girls.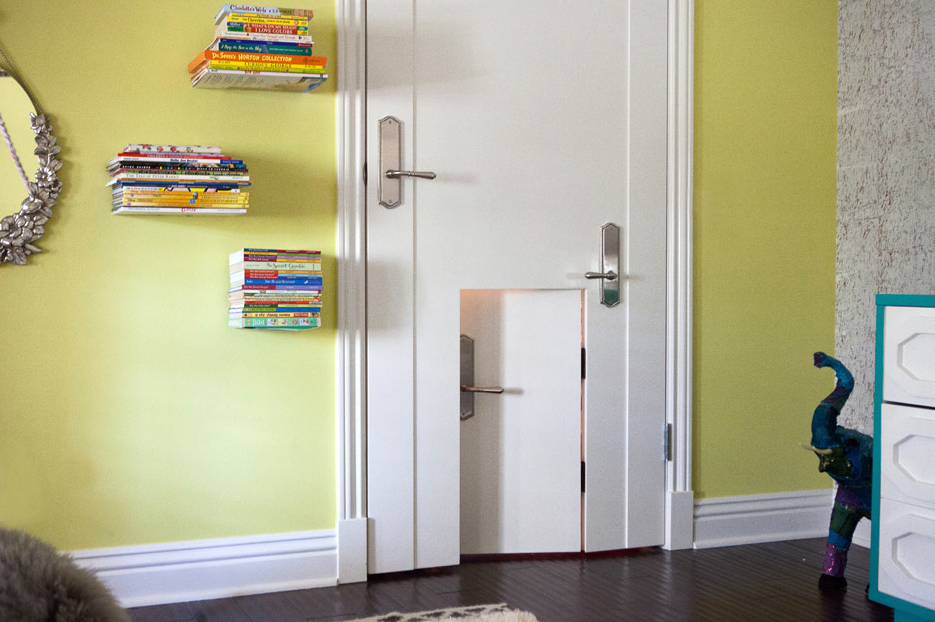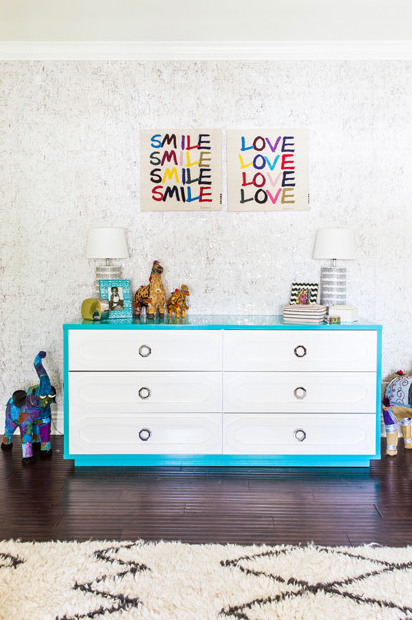 Best study for kids ever?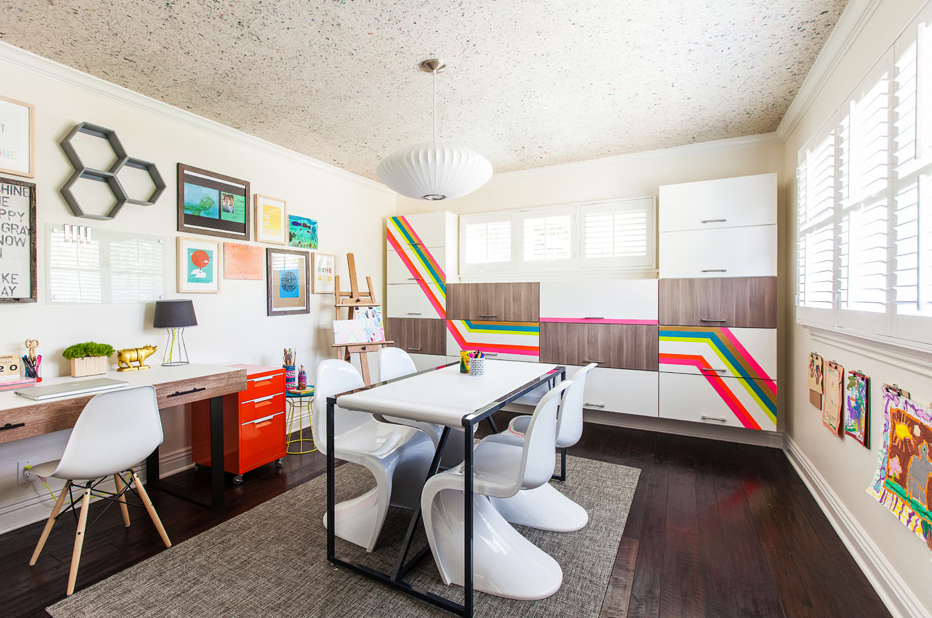 In this house every detail was considered. There's not one wall (or one ceiling!) that you can point to that doesn't have a plan or purpose and some special detail.