SO much work going on around here right now!  We've been working on a big project in Evanston helping them pick all paint, wallpaper, tile for bathrooms and lighting.  It's been fun to see it coming together for this great family.  With careers and three little girls, they were feeling overwhelmed picking everything out so we were a welcome addition to their team!
The project isn't complete, but here are a few progress shots from different rooms.  We went for large statement David Hicks pendants over the kitchen island…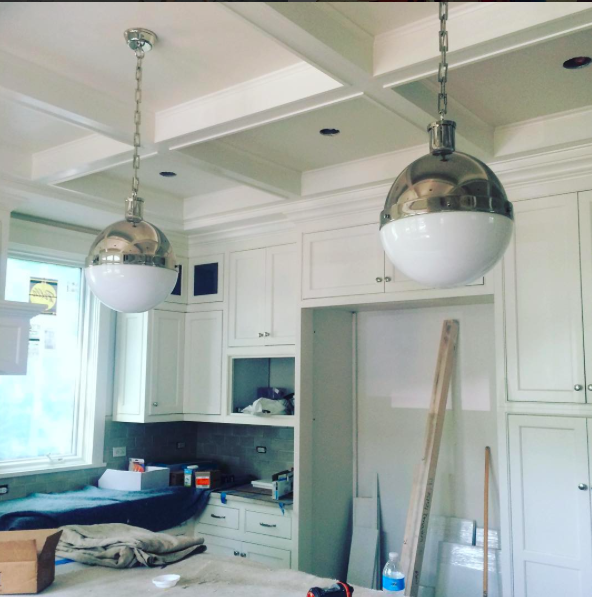 In the master bathroom, we layered different marble tile including a gorgeous mosaic on one shower wall that is a piece of art…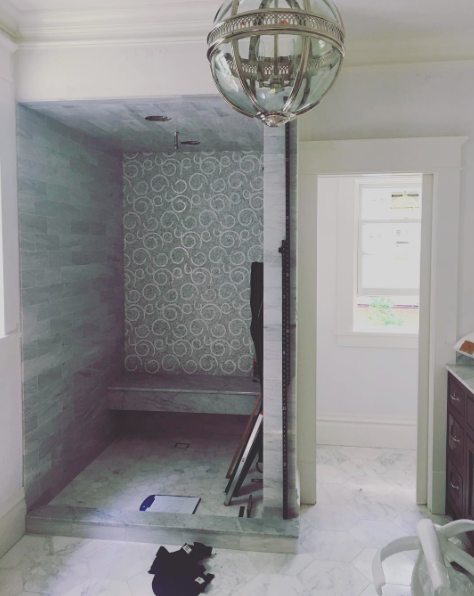 And in a bathroom for two of the girls, we decided to do a herringbone floor with porcelain tiles.  This is an affordable way to make a statement. It's paired with a simple white subway tile with gray grout and a special little bit of marble bubble tile in the shower cubbies.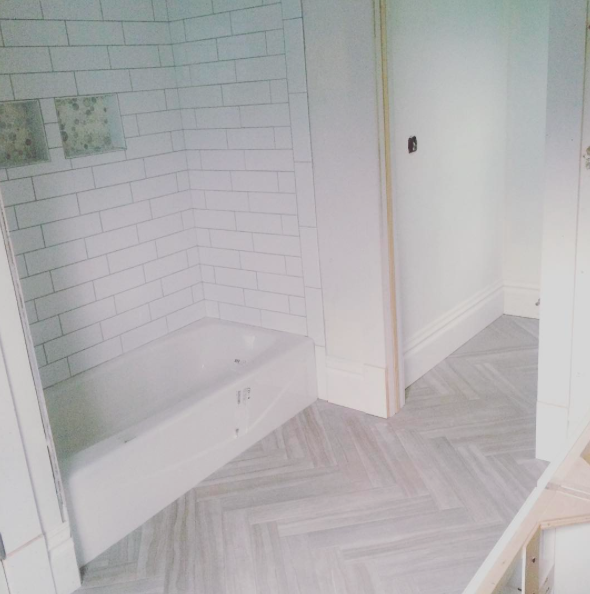 And, check out this awesome office–with those original pocket doors, we knew we had to go with a dark color on the walls and decided to paint out all the moldings to really go for an old-world, moody feeling.